Jacob & Co. Unveils $20 Million 'Billionaire Timeless Treasure' Watch
The insanely expensive timepiece is completely covered in ultra-rare yellow diamonds.
(Jacob & Co.)
Jacob & Co.'s latest "Billionaire Timeless Treasure" isn't just the most sensational item to debut so far at 2023 Watches and Wonders, but perhaps the most sensational model ever made by the ultra-luxury watchmaker.
That's saying something about a brand that routinely ignites media fervor with releases like this $1 million blacked-out Bugatti collaboration and a tourbillon featuring a globe rotating on its axis as it rounds a Milky Way dial.
But the Billionaire Timeless Treasure is truly in a league of its own. Forbes reports that the $20 million bauble is covered in 425 Asscher-Cut Fancy Yellow and Intense Yellow diamonds. Only one in 10,000 diamonds made naturally in the earth are yellow, making it one of the rarest colors.
Jacob & Co. spent three and a half years and thousands of man hours collecting and cutting 880 carats worth of diamonds down to a final weight of 216.89 carats. This "diamond waste" was due to the Art Deco-born Asscher Cut, which consists of a square diamond with clipped and angled corners.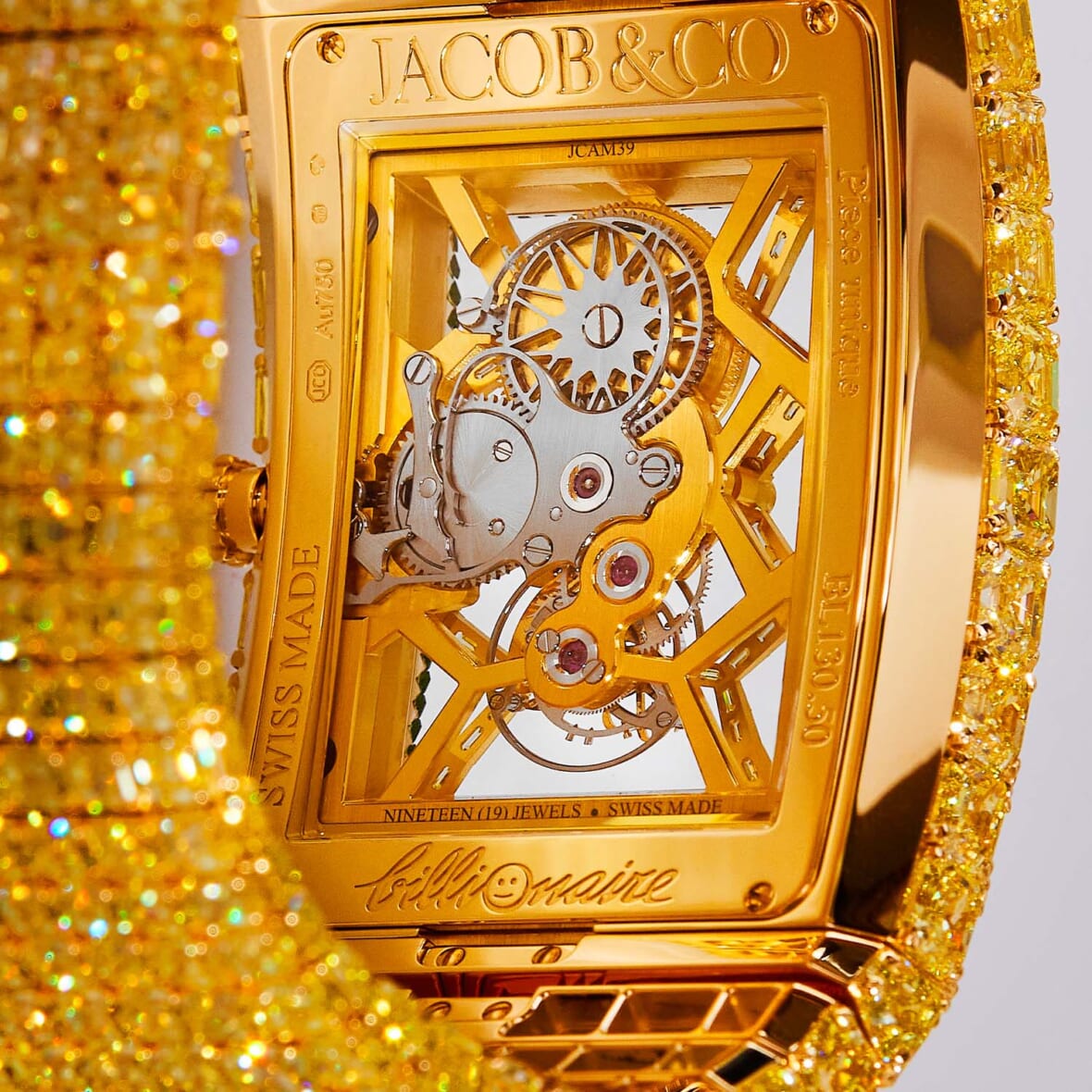 "For the Billionaire Timeless Treasure, we were receiving stones one by one, two by two, three at the most," Seraina Wicht, head of gemology watch production at Jacob & Co., said in a statement. "It happened several times that we spent several weeks without receiving a single one that was worthy of the piece."
After the diamonds were cut, 15 gem setters spent months crafting a piece of 18K yellow gold into what would serve as the case and bracelet. Individual gold prongs were hand-carved to accept a specific diamond, as each gemstone varies slightly in size.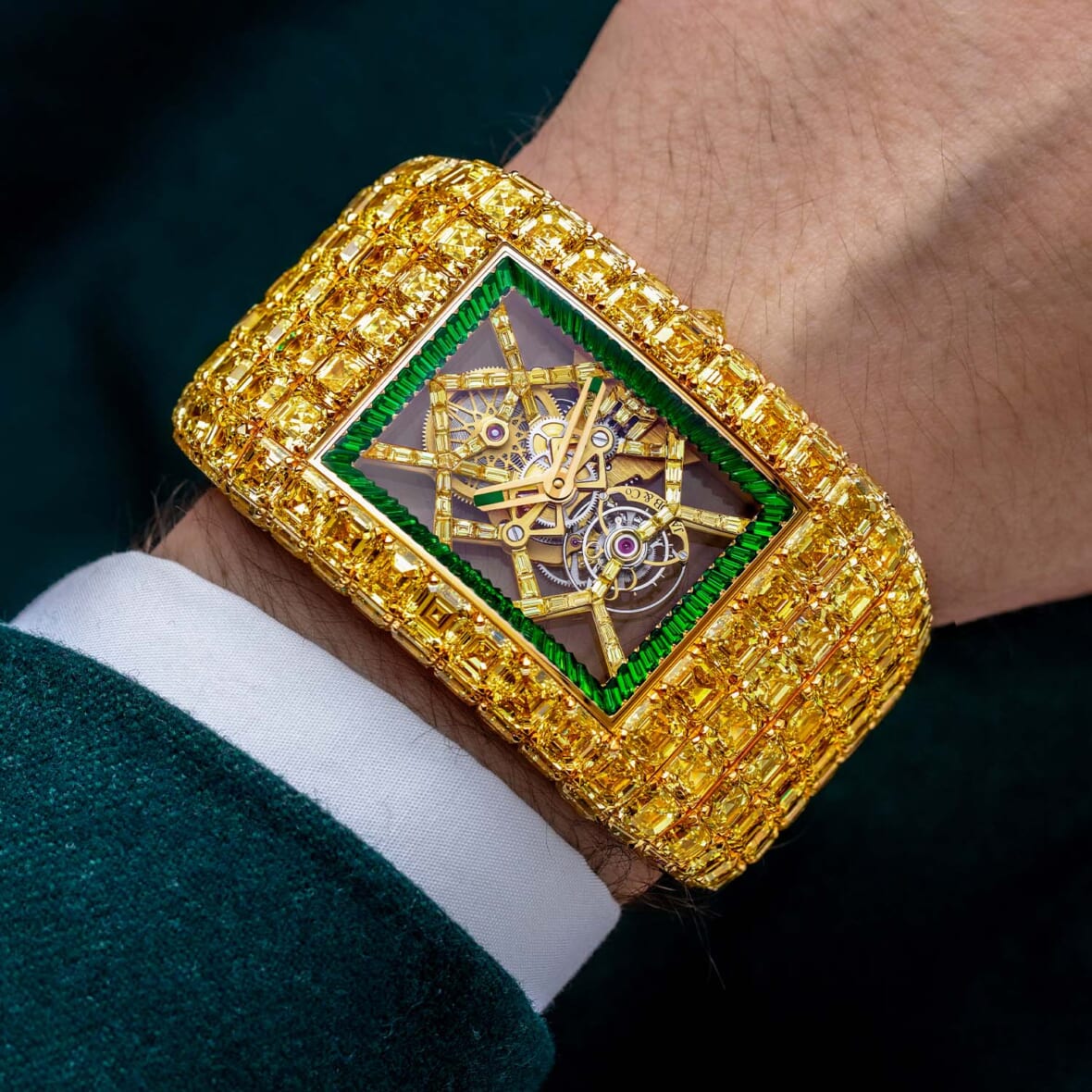 The watch face features another 76 ems—3.59 carats worth—of kite- and emerald-cut green tsavorites surrounding the JCAM39 skeletonized movement, which is set with 57 yellow baguette-cut diamonds. The manual-winding movement, viewable through a sapphire crystal case back, boasts 167 parts and a 72-hour power reserve.
Jacob & Co. has made 21 Billionaire watches, all but one of which has sold. The first released in 2015 with 260 carats of white diamonds, and a 2018 rendition was famously purchased for $18 million by Floyd Mayweather.
Which baller will pick up the Jacob & Co.'s latest Billionaire bauble?