These Limited-Edition James Bond Swim Trunks Are A Must for 007 Superfans
They'll give you a license to chill.
MGM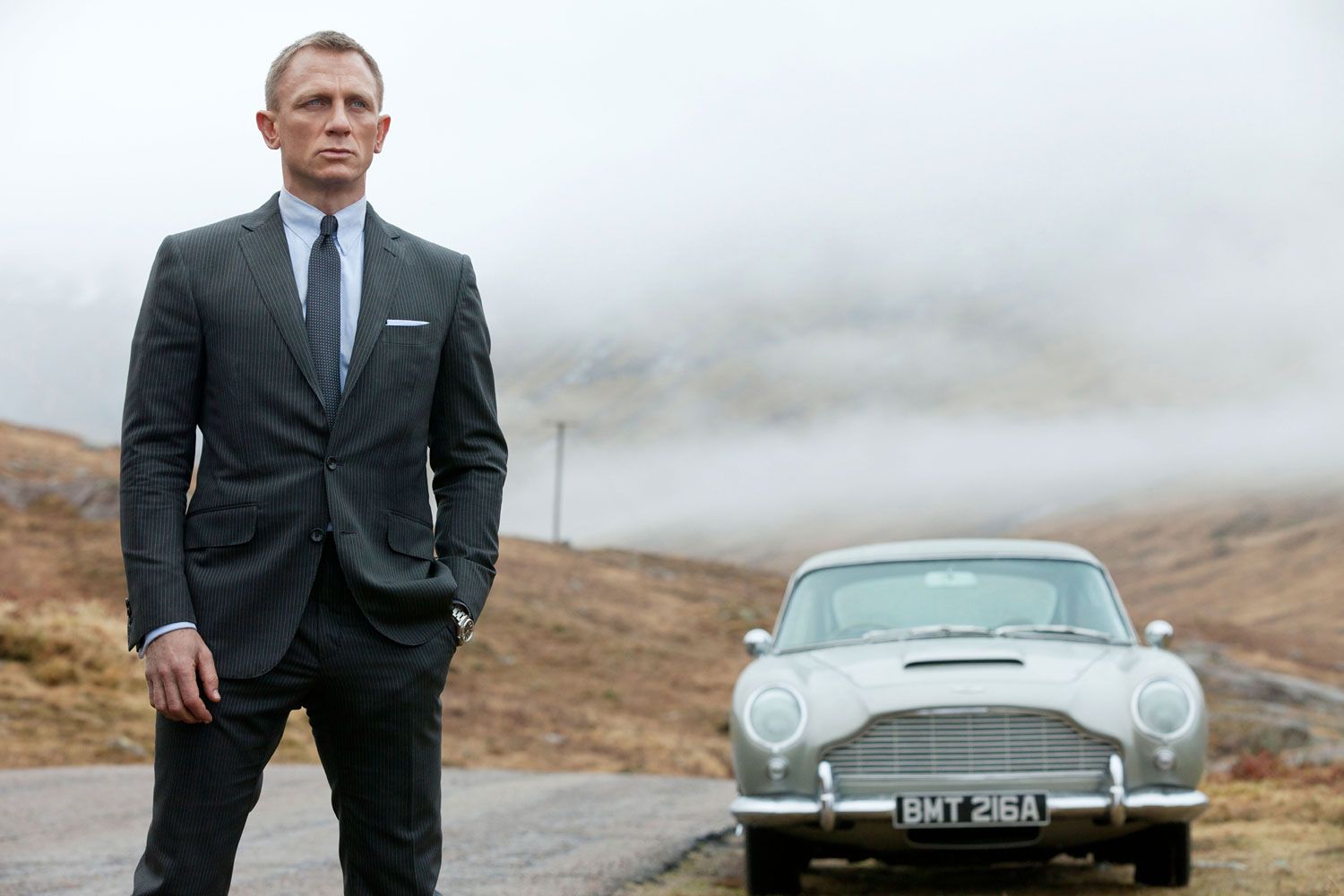 Fans of James Bond and utterly unique swimwear alike may want to take the plunge with these new limited-edition trunks from Orlebar Brown. 
The British brand just dropped a four-piece capsule collection inspired by classic 007 flicks: Dr. No, Thunderball, You Only Live Twice and Live and Let Die (still the best Bond movie song, if you ask me).
The trunks come in OB's flattering "Classic Bulldog" cut with a trouser-style waistband, side-fasteners and a perfectly respectable six-inch inseam that hopefully shows off just the right amount of man-thigh.
The loud and proud swim shorts launch in early July, but you can pre-order a pair now if you're willing to drop $395. 
Here's a look at the four trunks, as described by Orlebar Brown:
Dr. No
This iconic beach scene from the first Bond film Dr. No is sure to inspire you to seek similar sunny adventures. You might spot the difference between the film and image: the blue shirt Sean Connery wore was hand-tinted orange to create more eye-catching promotional lobby cards.
Thunderball
This illustration from the Thunderball film poster features Sean Connery as Bond fighting off a SPECTRE agent. These underwater action scenes contributed to the film winning an Oscar for Best Visual Effects, and make for a perfect pair of swim shorts for all 007 enthusiasts.
You Only Live Twice
We've used artwork depicting a stylised Bond coolly piloting an autogyro while being pursued by SPECTRE helicopters for a striking pair of shorts. In typical style, he appears cool, calm and collected—so much so that his hands aren't even touching the steering.
Live and Let Die
This memorable chase scene from Live And Let Die shows Bond using a Glastron GT150 speedboat to evade Dr. Kananga's men, during which a world record was unintentionally set when the boat cleared 110 feet.