This Insane Hotel Room Has a Full-Size Boeing 737 Flight Simulator Next to the Bed
It's way cooler than counting sheep.
(Photo: Haneda Excel Hotel Tokyu)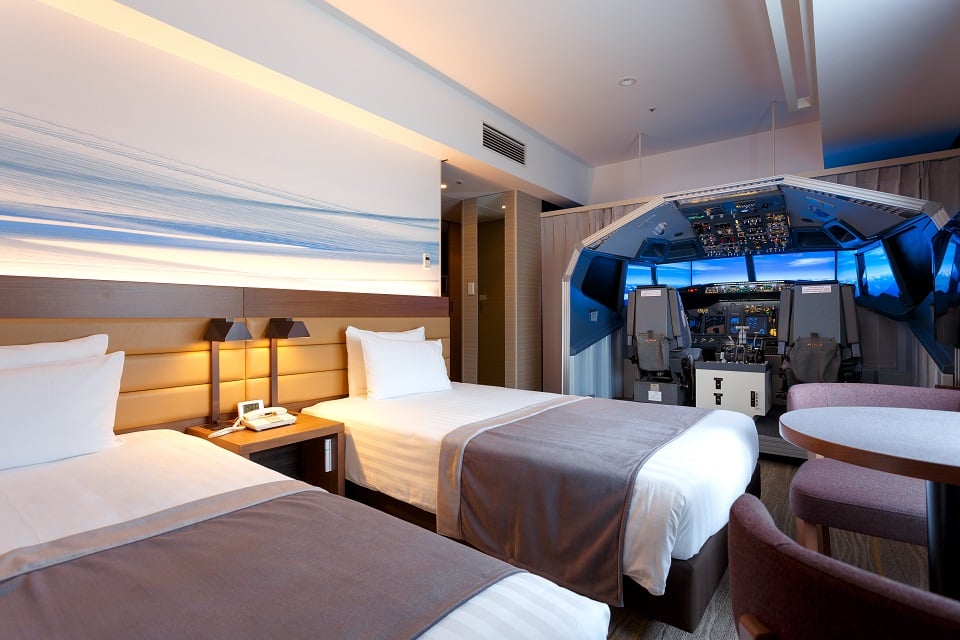 A Tokyo hotel is offering a high-flying room perfect for anyone who's ever wondered what it feels like to pilot a passenger jet. 
Tokyo's Haneda Excel Hotel is renting out the Superior Cockpit Room complete with a full-sized Boeing 737-800 flight simulator cockpit right next to the bed, so you can practice your flight skills before hitting the hay.
To make things even more realistic, the hotel is connected to the Haneda International Airport, making for a very well-rounded airplane theme.
According to CNN, the hotel's public relations manager Aki Hagiwara says the cost of installing a replica of a Boeing 737-800 cockpit was a whopping 10 million yen ($92,000). 
The room itself costs 25,300 yen per night, or around $233, and you can book a 90-minute lesson with a flight instructor for an additional 30,000 yen–about $277. 
The Superior Cockpit Room is open for booking beginning July 18.