Jason Momoa & Harley-Davidson Kickstart Apparel Line With Retro Motorcycle Jacket
The "Aquaman and the Lost Kingdom" star collaborated with Harley on a rugged new biker jacket.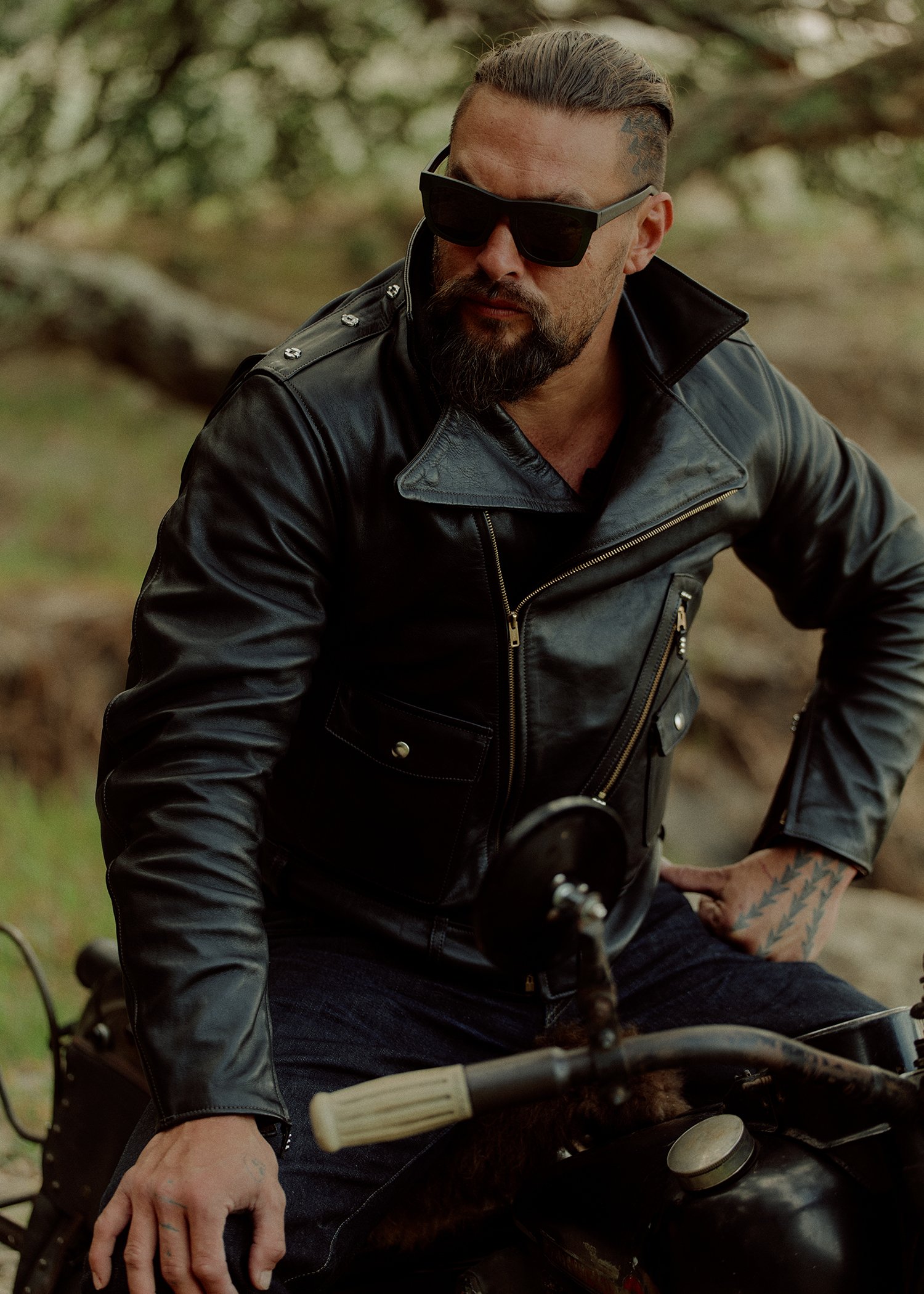 Harley-Davidson and On The Roam by Jason Momoa have partnered with renowned leather outfitter, The Real McCoy's, to resurrect a throwback motorcycle jacket style with the new Buco D-pocket "Cycle Champ."
The classic design, which has seen various stylistic iterations from the 1940s through the 1960s, pays homage to its earliest incarnation here. Crafted from premium vegetable-tanned horsehide and built by The Real McCoy's team of artisans, the rugged leather jacket features era-appropriate details including custom brass studs and Harley's signature D-pocket. It's topped off with a snazzy red satin lining and a special badge that salutes its limited edition nature.
Momoa, best known as the burly star of the Aquaman film franchise and the ferocious Khal Drogo from Game of Thrones, is an avid Harley collector who owns a garage full of bikes from the 1930s and 1940s, so resurrecting a classic moto jacket would seem to jibe with his old-school sensibilities.
The 44-year-old actor was photographed by the New York Post wearing the jacket while riding on one of his vintage Harleys in downtown Manhattan earlier this week, just days before his Saturday Night Live hosting gig in promotion of his latest movie, Aquaman and the Lost Kingdom.
Momoa announced his On The Roam apparel collab with Harley in a statement issued by the bike brand last July.
"The 'On The Roam' collection was born out of my love for Harley-Davidson. In this collection, we honor 120 years of Harley-Davidson, embracing the adventure, empowering us to write our own story—the freedom to wander in the wild and live in the moments," Momoa said.
Other pieces in the travel-ready collection include workwear-inspired cargo pants, t-shirts, tank tops and more. (You can check out the whole line here.) The limited edition Buco D-pocket "Cycle Champ" jacket is available now for $2,400.