The Most Iconic Watch From 'Jaws' Can Now Be Yours
You're gonna need a bigger wrist.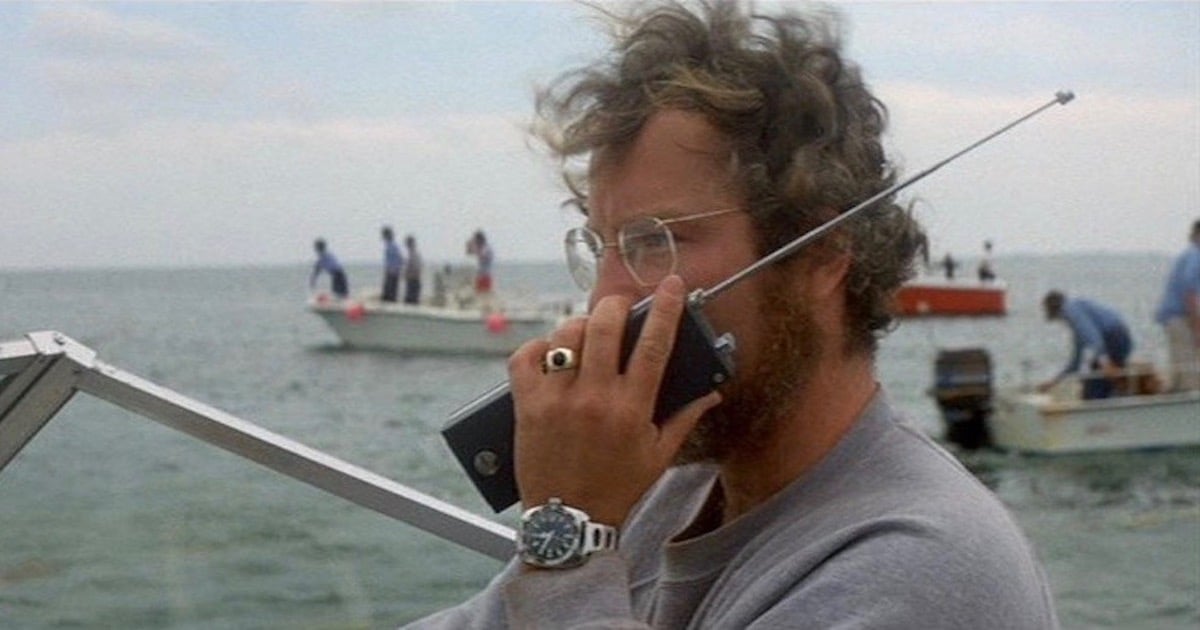 It's not the most obvious source of style inspiration, but Richard Dreyfuss' nautical wristwatch from Jaws has long been coveted by watch geeks for decades. 
Now, its creator, Alsta, is bringing back the model he wore in Steven Spielberg's 1975 classic, reissuing the Alsta Nautoscaph II for a new generation of shark hunters, or you know, guys that just want to look cool.
The watch was immortalized on the big screen by Dreyfuss' character Matt Hooper, a valiant young oceanographer and low-key bearded style icon. 
Still, it was unavailable for decades after Alsta closed up shop in the 1970s. When the brand was resurrected in 2014, it announced the Alsta Nautoscaph II would get a second life.
The Nautoscaph II is a classic 1970s dive watch through-and-through. It boasts a unidirectional bezel and a stainless steel case, and its crown is part of a triple-lock mechanism that assures complete water resistance.
The primary difference from the original is its mineral crystal glass, which is less brittle than sapphire… and less likely to break under the force of a Great White's bite.
While every component was manufactured in either Switzerland or Germany, it works off a NH35A automatic movement made in Japan by Seiko.
It has every feature you would want when trapped underwater in a shark cage. It's shock-resistant, anti-magnetic and water-resistant down to nearly 1,000 feet.
A limited edition of 300 Alsta Nautoscaph II watches is now available through Huckberry for $879.
If it can survive the wrath of jaws, it might work for you.