Here Are All the Air Jordan Release Dates for the Rest of 2017
Which new Jordans reign supreme?
The full holiday Air Jordan release schedule is here, so get excited. 
Nike is unveiling various takes on its Air Jordan models, like the I, VI and XI. The earliest are coming in October, and the J's don't stop dropping until December.
See all the new kicks below, and learn when to cop them.
Air Jordan XII Bordeaux (Oct. 14)
Curl up with a glass of red wine… and a pair of Bordeaux-inspired Air Jordan XIIs. They pay homage to the French winemaking region with its burgundy color and luxurious suede uppers.
Air Jordan XXXII 'Bred' (Oct. 18)
This is the sneaker everyone will be buzzing about. The latest Air Jordan iteration comes in Flyknit, that breathable mesh fabric that's oh-so trendy, while its red-and-black colorway stick to Jordan Brand's core aesthetic.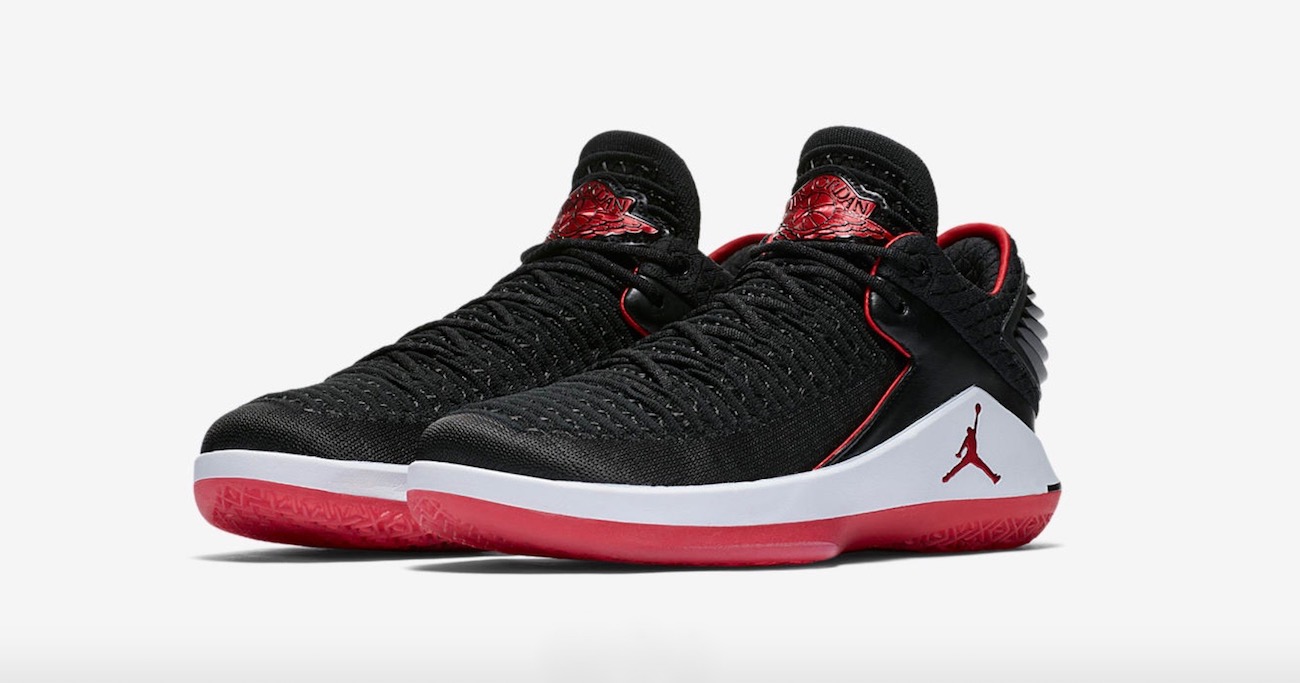 Air Jordan XVI 'CEO' (Oct. 20)
These sneakers are seriously sweet. They're a nod to Michael Jordan's post as the CEO and majority owner of the Charlotte Hornets NBA franchise, with its teal and purple finishes. Its space-age design ensures only the baddest can pull them off.
Air Jordan XXII 'CEO' (Oct. 20)
They're much like the last but come in a more easy-to-wear low-top silhouette and are made in Flyknit so they'll feel great too.
Air Jordan I High 'Aleali May' (Oct. 28)
Its metallic and black colorway has been dubbed "Shadow," but no one will overlook these kicks. They come in satin and corduroy—an unusual material combo for a shoe—but feature a classic Air Jordan 1 silhouette. 
Air Jordan I High Flyknit 'Golden Harvest' (Oct. 10)
The Flyknit of these classic high-tops, in metallic silver, beautifully offset the gold details of the iconic swoosh, tongue logo and rubber outsoles. They're perfect for fall, but will turn heads year-round. 
Air Jordan XXXII Low 'Win Like 82' (Nov. 4)
The navy and university blue colorway honors the "Win Like Mike 82" concept. It celebrates MJ's title-winning shot in the 1982 Championship Game, which led the University of North Carolina to victory over Georgetown. These knitted kicks pay tribute to that iconic win with UNC colors.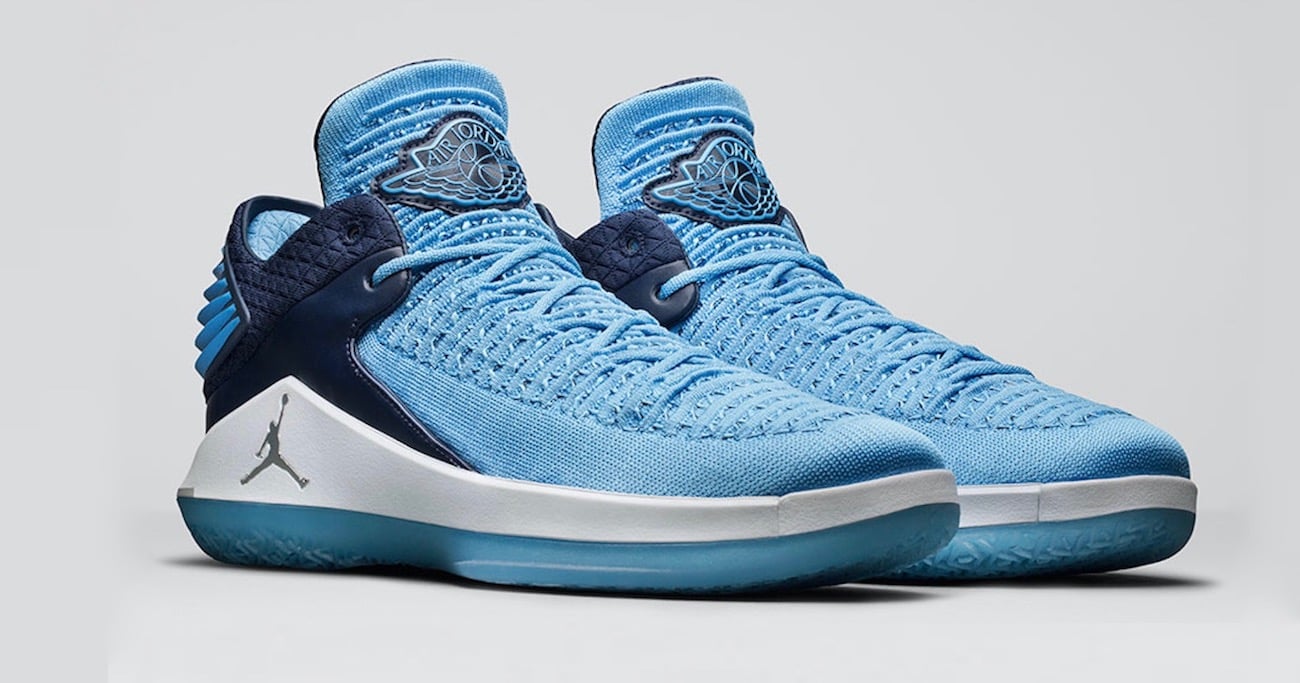 Air Jordan XI 'Win Like 82'
It's a variation on the model mentioned above, but this pair is made in a silhouette more similar to that of the sneakers Jordan wore in his college days. The knitted texture is absent, making the classic retro look all the more apparent. 
Air Jordan VI 'Wheat' (Nov. 21)
These are part of a new retro-inspired collection Jordan Brand is releasing just before the Holidays. They'll look great for winter, and the soft suede is fit for a king.
Air Jordan XIII 'Wheat' (Nov. 21)
The same applies to these, but the Air Jordan 13 silhouette means they're futuristically geometrical. 
Air Jordan XXXII 'Russell Westbrook' (Nov. 22)
Russell Westbrook gets a tribute with an Air Jordan 32 model in the Oklahoma City Thunder colorway—the team's signature "thunder blue" and "sunset." 
Air Jordan I High 'Wheat'
There's more from the "Wheat" collection, but there are in the classic Air Jordan 1 silhouette for a more understated appeal. They're the tamest option of the bunch but no less luxurious and stylish.
Air Jordan XXXII 'Win Like 96' (Dec. 2)
He keeps on winning. This model is inspired by Michael Jordan's 1996 victory streak with the Chicago Bulls. Yep, that's the red and black from the team's jerseys but with a light blue outsole.
Air Jordan XI 'Win Like 96' (Dec. 9)
The Chicago Bull team's colors are equally apparent on the high-top variation, although the signature black is less apparent.
Air Jordan V Premium 'Bordeaux' (Dec. 14)
They're like the fine wine-inspired kicks above but in rich leather for an even more luxurious finish.  
Air Jordan XIII 'Altitude' (Dec. 21)
This new Black/Altitude XIII has been left intact, so fans of the original will be pleased. Its leather upper and blue-and-green colorway were all the rage back in 2005… and will be again.
Head to Nike.com to buy your pair when they finally hit shelves.