The Air Jordans Justin Timberlake Wore During Super Bowl Halftime Show Already Sold Out
JT's limited-edition Air Jordan IIIs were a bigger hit than his performance.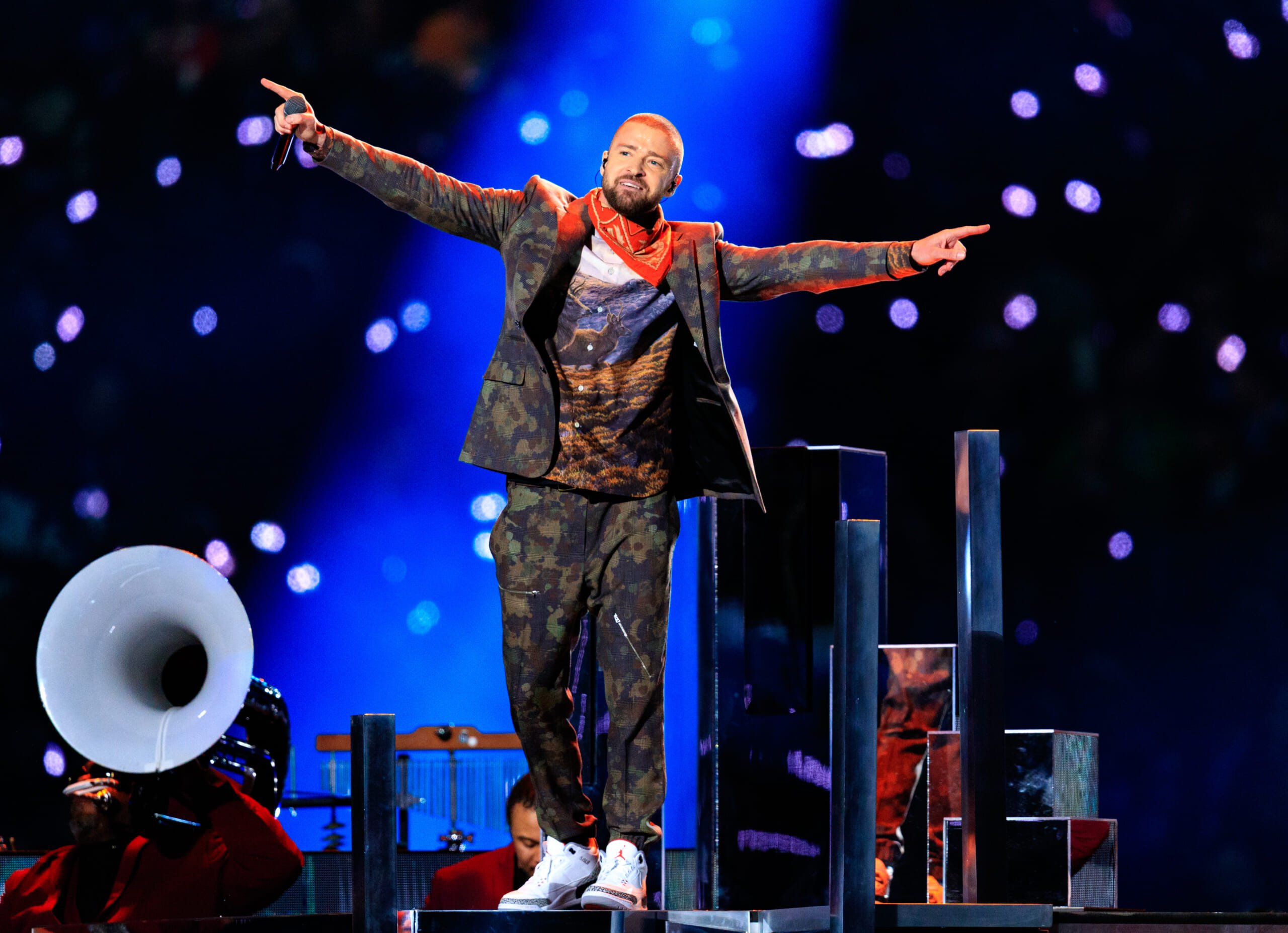 While everyone was waiting for Janet Jackson to make a surprise appearance during Justin Timberlake's Super Bowl halftime show (it didn't happen), something else caught everyone's attention: JT's fly sneakers.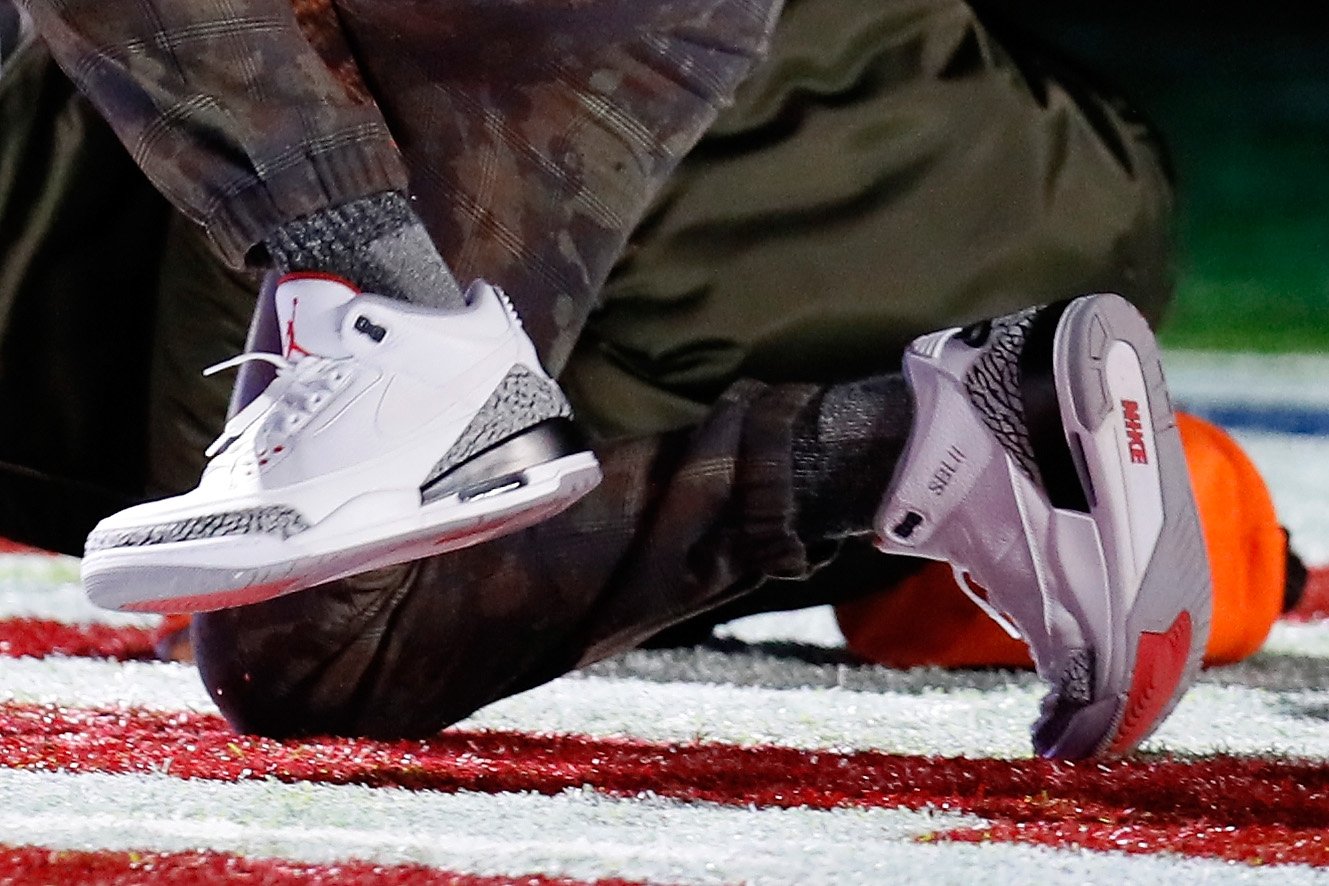 They were the real stars of a performance that garnered mixed reviews. The Air Jordan IIIs he wore were a limited-edition release from his JTH collection with Nike, which will unveil more Air Jordan IIIs designed by JT and legendary Nike designer Tinker Hatfield in honor of Timberlake's recently released "Man of the Woods" album.
They are not unlike the Air Jordan III "Cement" re-release that made waves a couple days ago. There is a zebra-like black and white pattern on the heel counter as well as a reflective "Swoosh." That's why they were lighting up during the half-time performance.
They also bear the same red eyelets and insoles. But peak under the tongue, and you will see signatures from both Tinker Hatfield and Justin Timberlake.
The bad news: The Air Jordan III JTH sold out almost immediately after going up on Nike.com and are already being resold in the thousands. But take heart in that more are coming in the coming months.