Inside California's Most Expensive Mansion, the 'Beverly Hillbillies' Estate Bought By Lachlan Murdoch
The setting for the classic 1960s sitcom "The Beverly Hillbillies" boasts a 75-foot pool, tennis courts, a massive underground garage and a 5,700-square-foot "guest house."
Gitlin Luxury Properties
In the 1960s sitcom The Beverly Hillbillies a fictional family named Clampett traveled from the hills of Tennessee to Beverly Hills. They'd struck oil on their hardscrabble land and become multimillionaires in no time. Naturally the thing for these bumpkins to do was transplant their back country ways to one of the wealthiest neighborhoods in the U.S. and to the palatial home you see above, Chartwell Estate. 
The home was just purchased by media mogul Lachlan Murdoch, a member of another, decidedly more sophisticated family. Murdoch is co-chairman of the media empire founded by his father Rupert, News Corp., and oversees control of Fox News, Fox Business, and Fox Sports. 
Of course the Hillbillies—played with standard-issue Hollywood cornpone accents by Buddy Ebsen, Irene Ryan, Donna Douglas, and Max Baer Jr.—were not real, but obviously the home seen in exterior shots throughout the series was very real, and surprisingly, it's even more magnificent today. 
According to real estate sources, the $150 million deal included not just the four-parcel main Chartwell compound—which itself spans more than 10 contiguous acres—but also the 1.3-acre vacant lot immediately lot next door, which was formerly the site of Ronald Reagan's longtime L.A. residence.

Following Nancy Reagan's 2016 death, her heirs sold that estate for $15 million to Chartwell's longtime owner, billionaire media tycoon Jerry Perenchio, who razed the existing house shortly before his own 2017 passing.
Robb also notes that it's really no surprise the CEO is shelling out record-breaking money for this fantastic estate, since earlier in 2019 the Murdoch "clan's 21st Century Fox assets were sold in a $71.3 billion deal to Disney."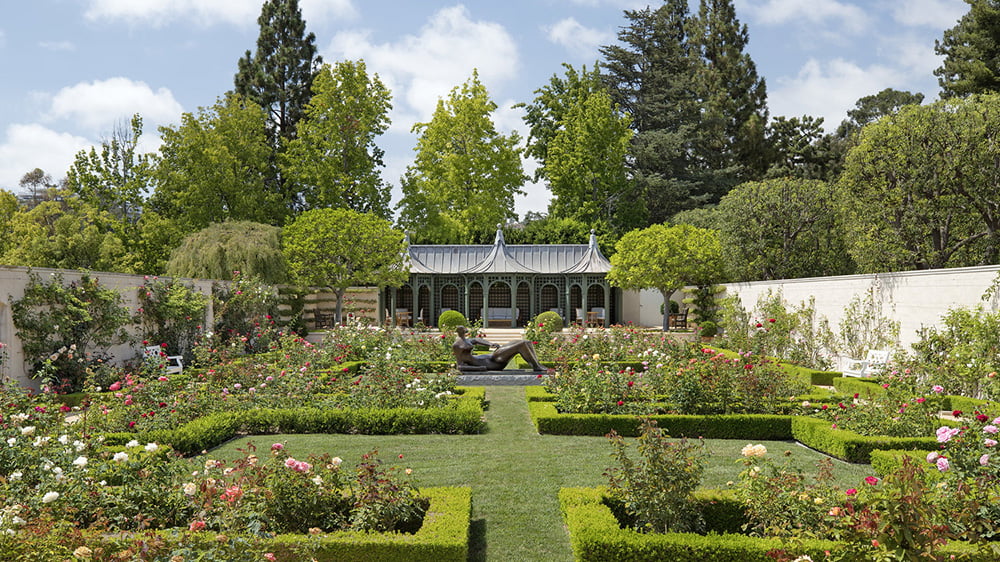 Chartwell is a grand old home, seemingly out of another time.
The mansion at the center of the complex was first built in the 1930s and offers somewhere near 25,000 square feet of room. There's also a 5,700-square-foot guest home, which would be plenty of space for most wealthy families.
Meticulously landscaped gardens surround the complex and there is also an astounding 75-foot long resort-style pool (called a "cement pond" on The Beverly Hillbillies), with a pool house, tennis courts, and a massive underground garage.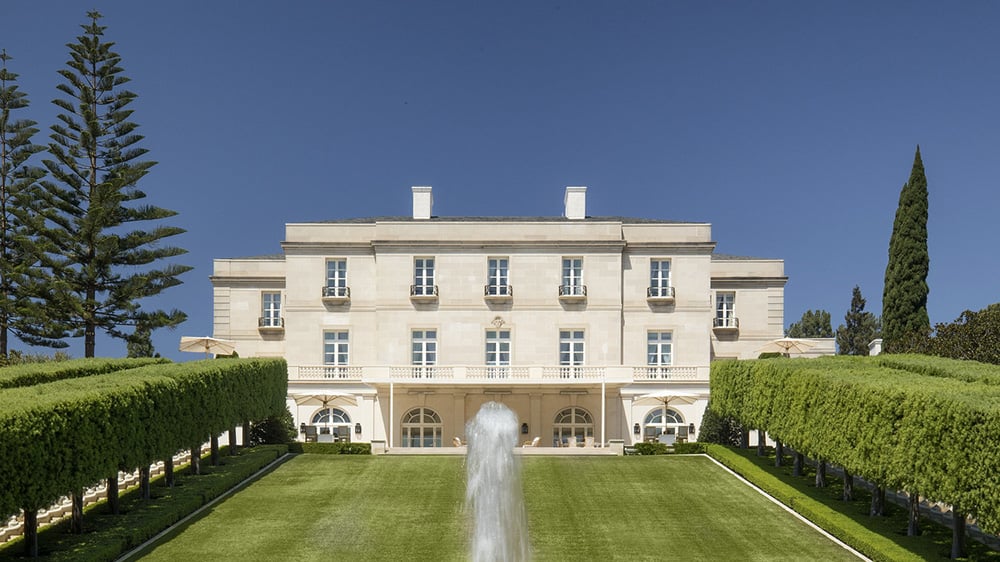 You could say Lachlan Murdoch got a deal. Robb Report writes that when Chartwell was initially put on the market the asking price was $350 million. 
The $150 million final transfer cost is still a California real estate record holder, decimating the previous record of nearly $120 million.
Hopefully Murdoch will take good care of that 75-foot-long cement pond.