Lamborghini's New Luxury Luggage Line Is Perfect For Your Supercar
It's made from the same materials as Lambo's latest Centenario.
https://www.instagram.com/p/BHABzZRk3G0
High rollers have always had their pick of first-class luggage. Louis Vuitton is the gold standard, Bottega Veneta certainly ain't bad, and even luxury carmakers like Rolls Royce and Porsche are branching into the ultra high-end baggage game.
Now, speedy Italian automaker Lamborghini is trying to race ahead of the rest of the pack with its impressive new "Carbon Fibre" Line. The luxe luggage is made from the same materials found on the amazing Centenario supercar, like carbon fiber cured in autoclaves, hides tanned in Italy, and billet aluminum.

The swanky set counts travel essentials like backpacks, messenger bags, and, of course, rolling suitcases.

Below, browse the top picks from the collection:
Matrik Carbon Fibre Bag: $3,239
Dropper Carbon Fibre Backpack: $2,442
Ippolita Carbon Fibre Messenger Bag: $2,076
Bondia Carbon Fibre 24-Hour Case: $7,326
Carbon Fibre Bynomio Hold Suitcase Maxi: $17,388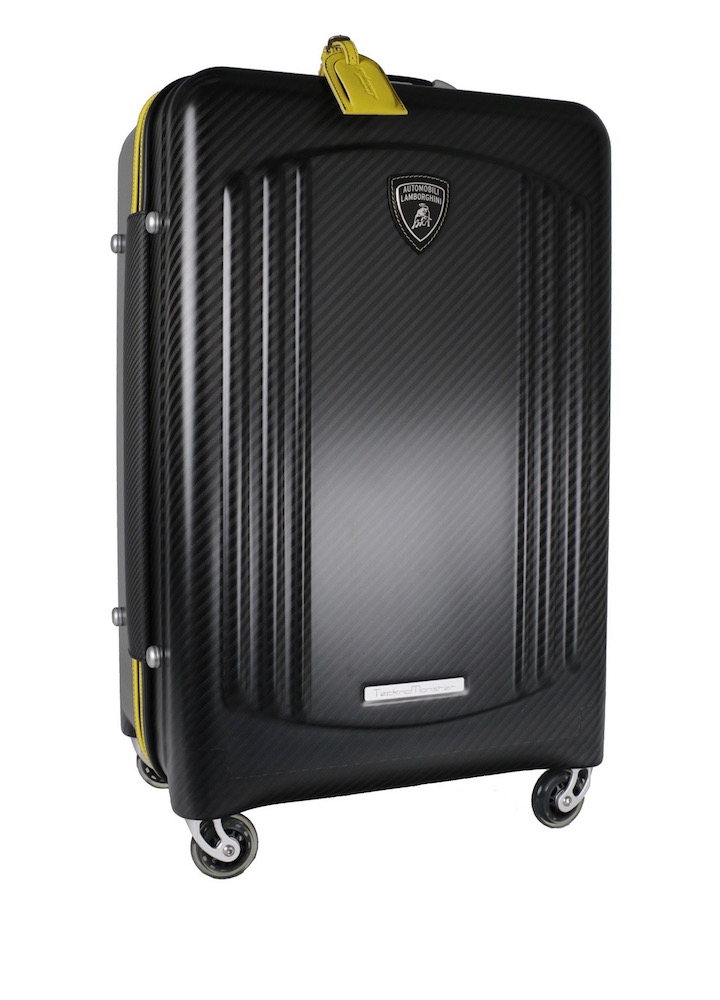 All are available in the Centenario's signature black-and-yellow colorway, although there is a slightly less conspicuous all-black option.
Shop the rest of the collection on the Lamborghini website.