This 'Mad Men'-Inspired Tiny House Has a Fold-Out Smoking Deck and Gorgeous Interior
Don Draper would definitely approve.
If you've ever wondered what kind of tricked-out tiny house Don Draper would use to get away from the hustle and bustle of '60s-era Madison Avenue, look no further. 
Land Ark named their ultra-stylish RV after the iconic Mad Men character. The Draper model has a multitude of features he'd appreciate, including a foldout smoking deck and luxurious mid-century modern design. 
Black corrugated metal siding and sliding patio doors house 300 square feet of efficient living space. Recessed LED lighting and clerestory windows illuminate the built-in queen sleeper sofa, telescopic table and white-washed pine walls.
A kitchen complete a stainless steel fridge, gas cook top, oven, and plenty of counter space means your meals don't have to shrink with the home. 
Beyond the gallery is a mudroom with a seven-foot-wide wardrobe, a separate utility closet with a washer and dryer, a nook with a bench, and a compact three-quarter bath.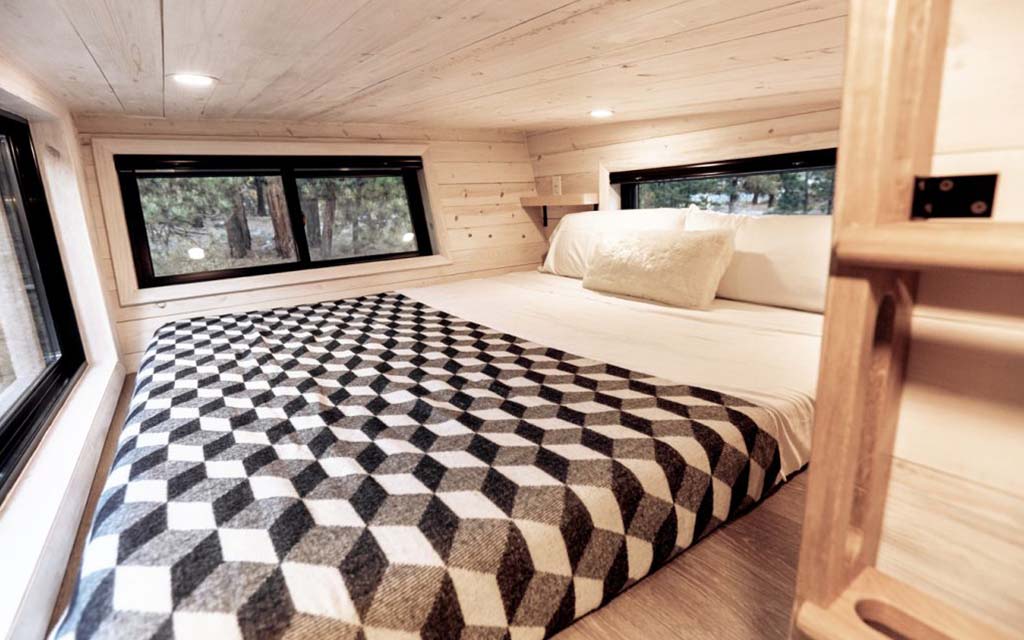 Best of all, the sleeping loft can accommodate a king size bed, which would certainly please the aforementioned fictional adman.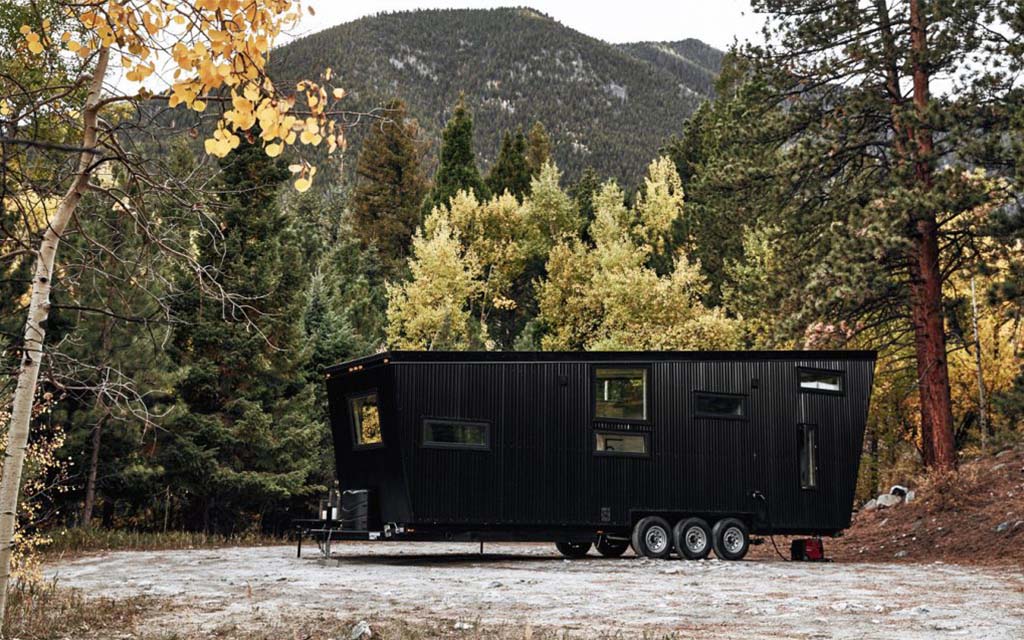 The Draper retails for $144,900 and takes 3-4 months to build. Take a tour in the photo gallery above, and head to Land Ark's website to learn more.