Layer Up With The Best Long-Sleeve Henley Shirts
These high-quality men's henley shirts are a seasonal style essential.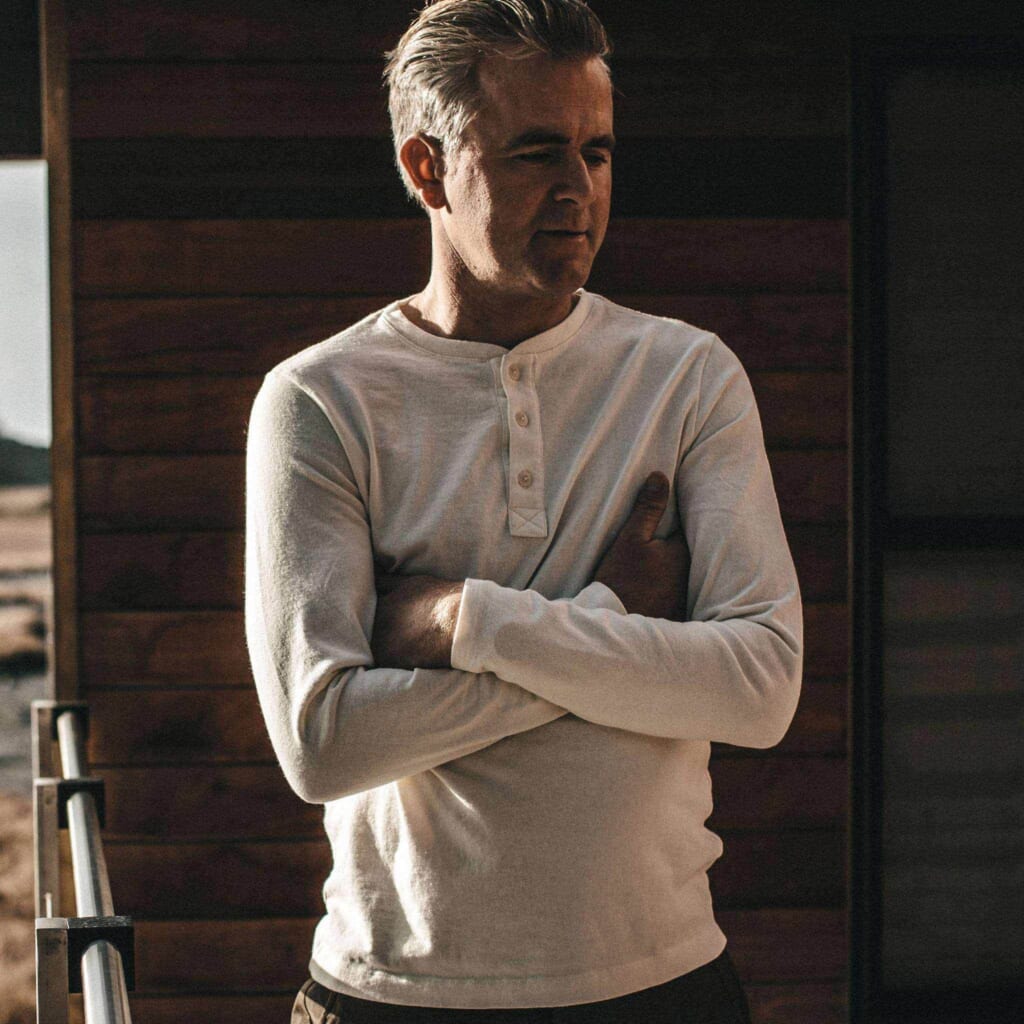 Arming yourself for winter weather, be it the polar vortex or unexpected rain and wind, is kind of like using a Swiss Army Knife. You should have many tools at your disposal for many situations, but versatility reigns supreme — this is where the best men's henleys shine in terms of both utility and style.
The long-sleeve henley is like a souped-up version of the go-anywhere short-sleeve henley you trust during the warmer months. It boasts a heftier fabric blend and the ability to be layered readily with everything from a flannel shirt to an unlined stretch blazer or your trusty shawl cardigan.
You'll find our favorite henleys cover a lot of territory, from shirts specifically built for travel to burly, sustainable cotton numbers begging to be worn as your base layer during a blizzard.
The best henleys can also strike a luxurious note though, especially if you select one made from fine merino wool or cashmere. When we say there's a henley for everybody, we truly mean it. Make it your Swiss Army Knife style move the rest of winter into spring.
Taylor Stitch Heavy Bag Henley
The Taylor Stitch Heavy Bag Henley has lots to offer if you want to beef up your winter layering — it's all in the name, quite literally. The fabric is a substantial, durable blend of upcycled cotton and recycled polyester, and taken altogether, it's twice the weight of a standard cotton T-shirt. Pair it with a shawl cardigan for rugged, cozy winter comfort. $68
HNLY LA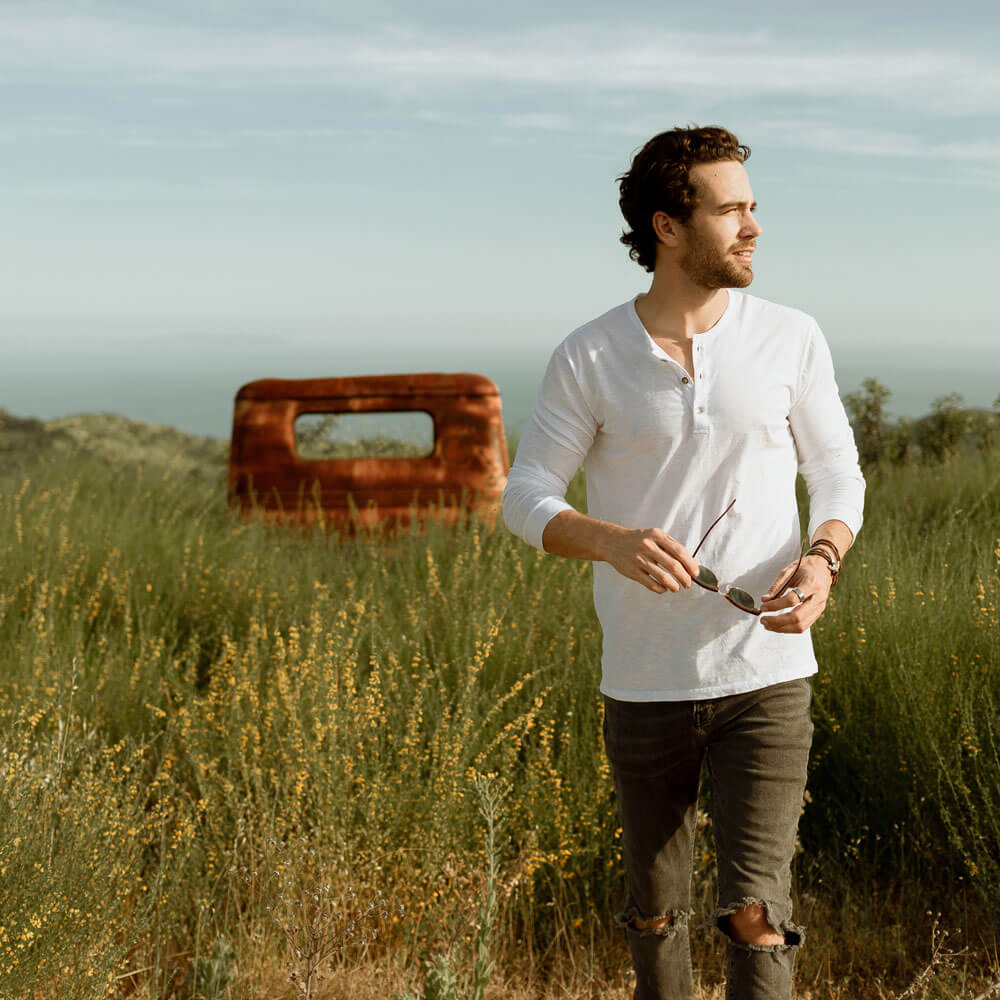 Joining the expert henley enthusiasts' excellent trio of short-sleeved options are the Bourdain and Venice. The Bourdain is burlier, with a 100-percent organic cotton jersey fabric in a form-fit that looks complete and sits comfortably in chillier weather without additional layering. The Venice fits slightly looser and feels lighter while benefitting from the extra textural details of a cotton slub fabric. $90–$100—Brandon Friederich
State & Liberty
You'll find seven different long-sleeve henley options at Ann Arbor-based State & Liberty, all of which are comprised of a stretchy Peruvian cotton-polyester blends. However, the only notable differences are colors and the addition of a tapered sleeve on the Arko and Tyler. Like the HNLY LA Venice, they're on the feathery side and serve as a good base on which to build a winter outfit until warmer weather prevails. $75—Brandon Friederich
New Republic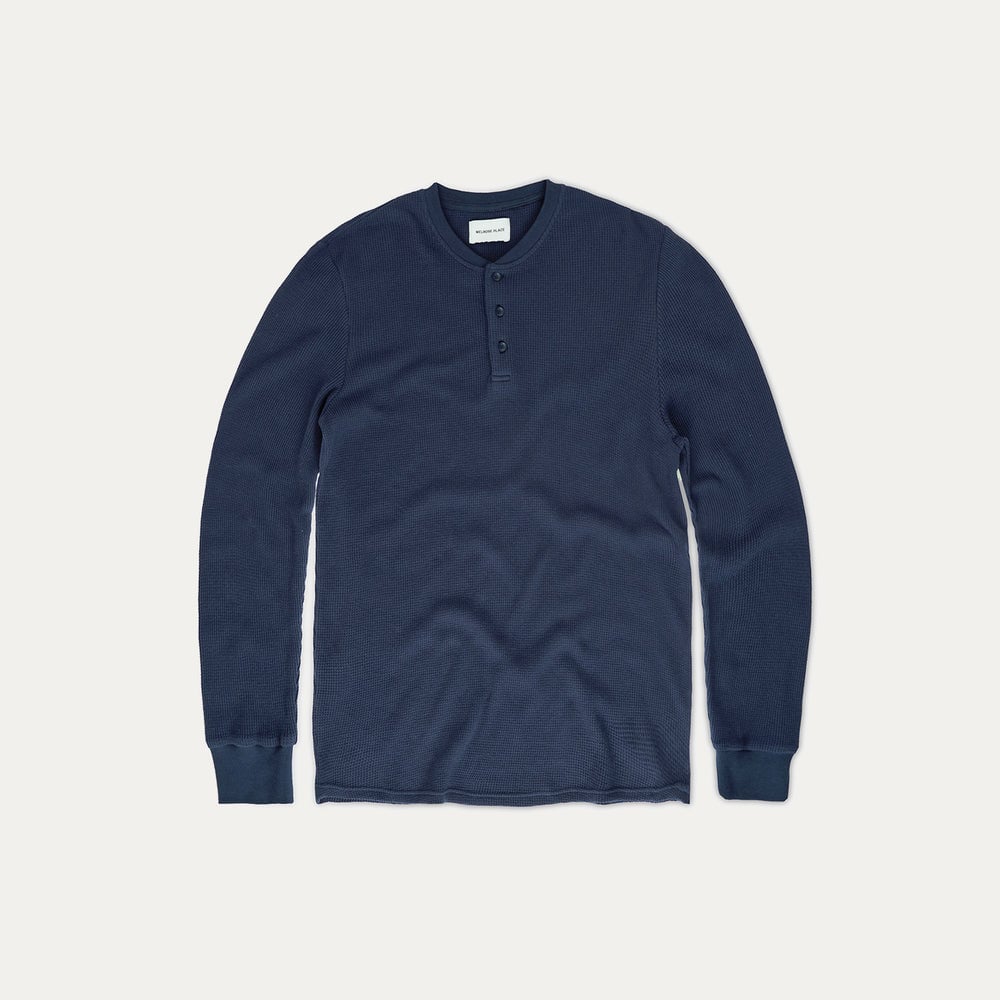 The most affordable options on this list are even more so thanks to a wide-ranging sale at online outfitter New Republic. Cop the summery off-white Kyran Henley for a fraction of its $48 MSRP, or pick up the thermal-style Ardmore Waffle for half the price of anything else here. $11.11-29—Brandon Friederich
Ibex Merino Travel Henley Tee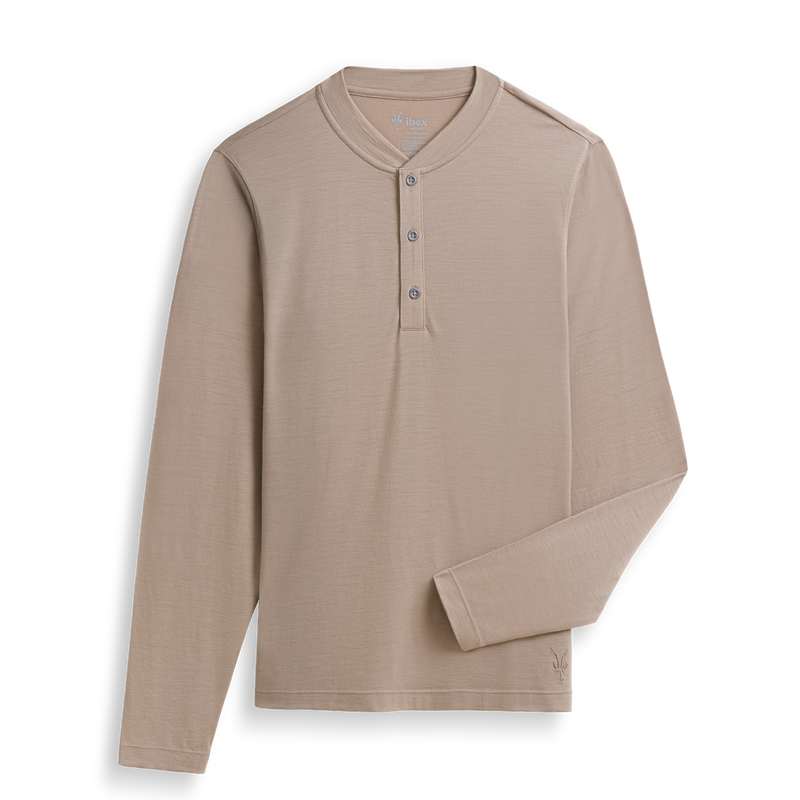 Merino is a wonder fabric that works just about anywhere on Earth, from trains to trails and back, thanks to its moisture-wicking, anti-microbial properties. Ibex has the right idea in both form and function (and name) with its new three-button henley tee, ideal for layering under a bomber jacket or sherpa trucker jacket through chilly winter days. Come spring, wear it on its own with light wash jeans. $135
Private White V.F.C Wool and Cashmere-Blend Henley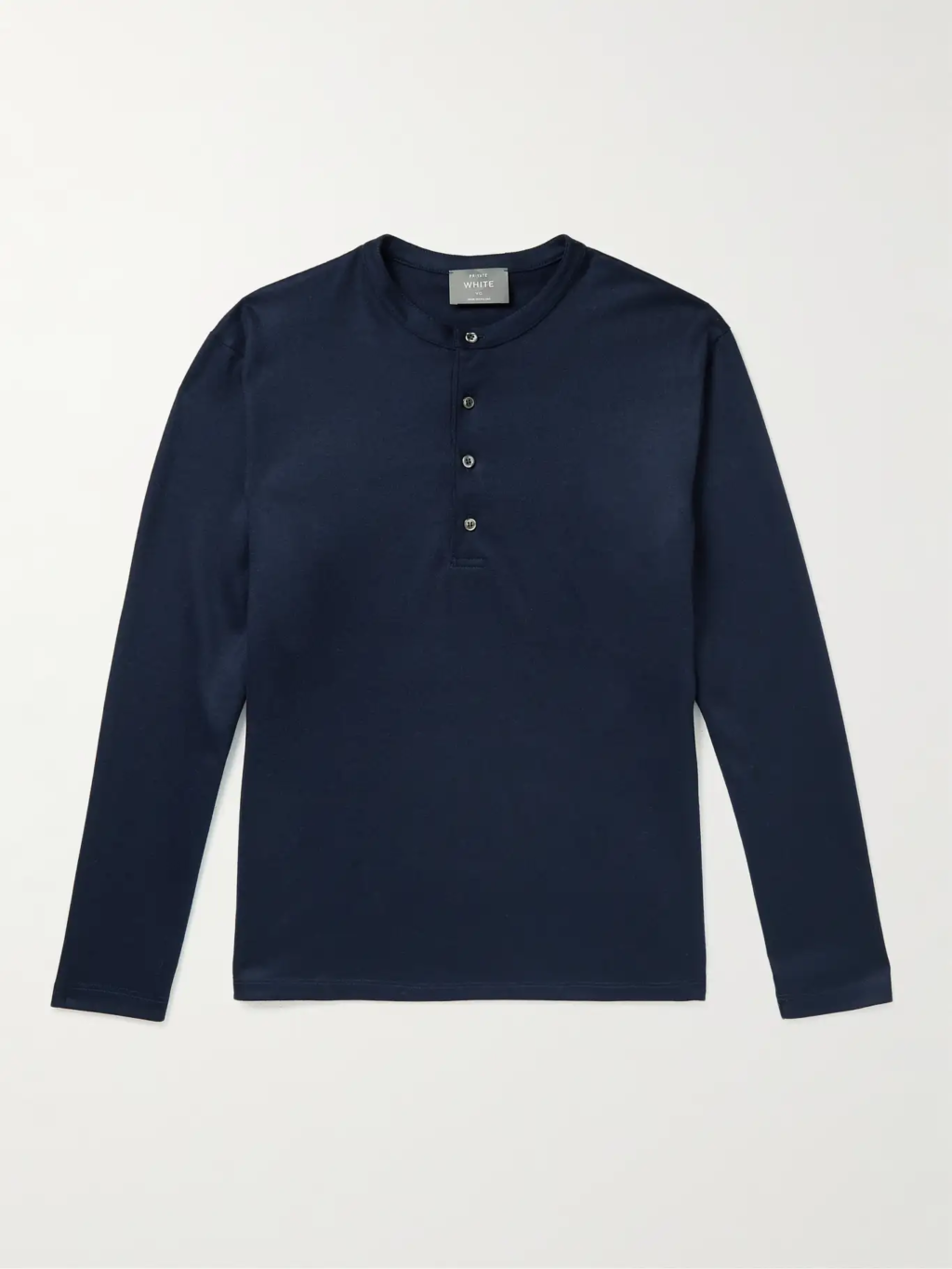 Who said a henley can only lend itself to rugged looks? This elegant henley takes things to the next level with a refined, super-soft blend of wool and cashmere, transforming the henley from an understated casual piece into one you can wear with an unstructured wool suit to get a weekend Old Fashioned. $330
Hartford Cotton-Jersey Henley Tee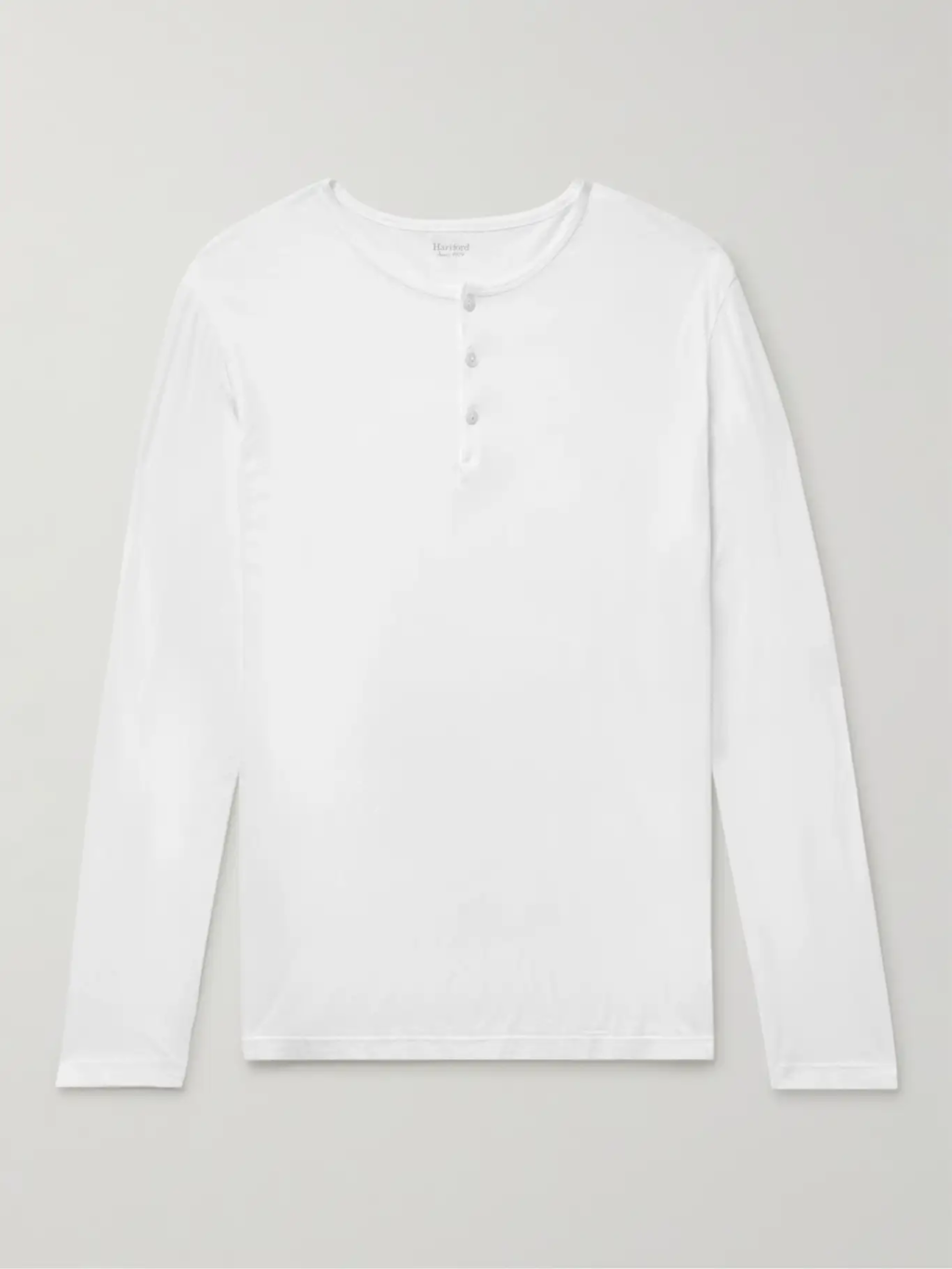 Think of the white henley like you'd think of the classic white T-shirt, just cut to layer during chilly, blustery nights. White wears well with absolutely anything in your wardrobe, from burgundy corduroys to tan chinos to wool trousers, and the lustrous buttons add a surprisingly dressy sheen. $135
Proof 72-Hour Merino Henley
Henleys work great as a base layer when you think of them as adding a little extra something to your casually rugged look. Sure, you could wear a standard crewneck tee, but why not take advantage of the visually interesting button placket and soft merino fabric of this gem of a henley from Proof? It's made to be worn all through a long weekend on and off the grid, seriously. $98
Billy Reid Wool-Cashmere Henley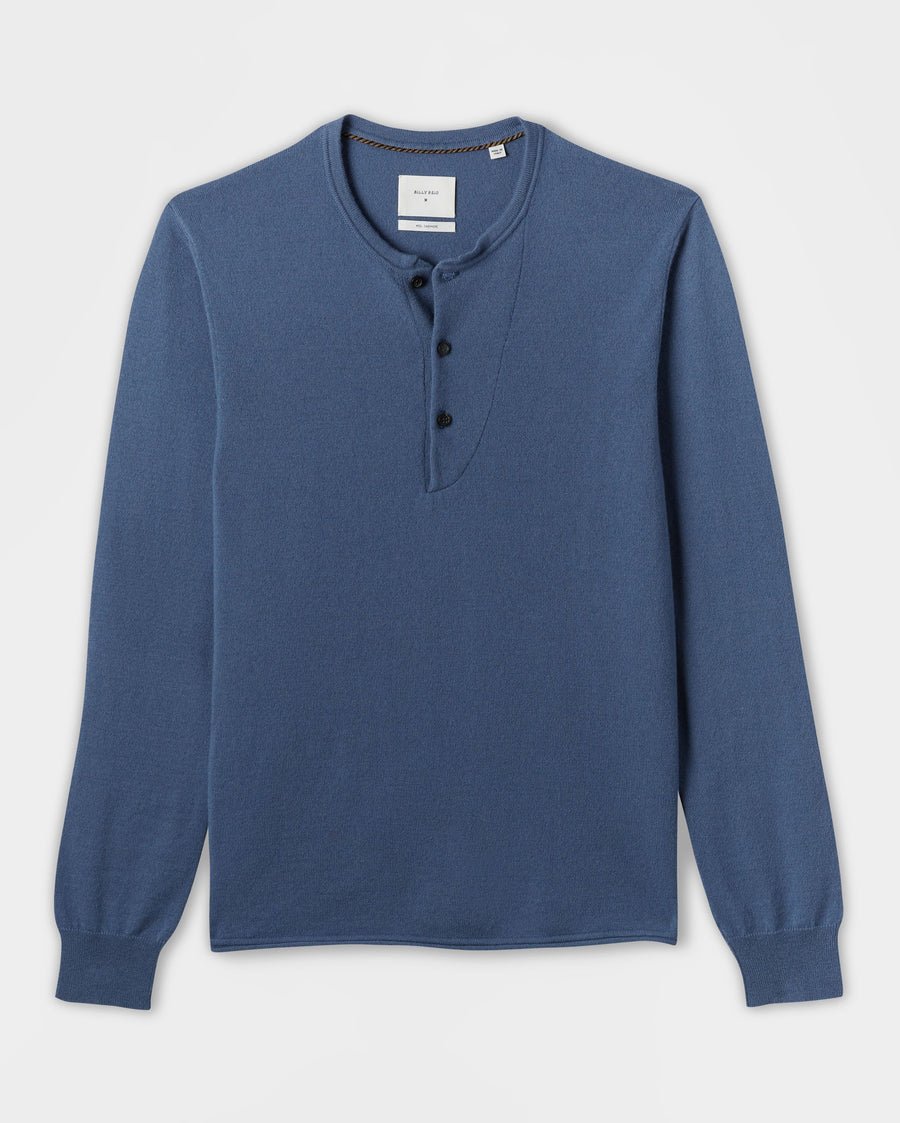 Billy Reid is one of those designers you can always count on to take the classics and make them feel more fresh, refined and luxurious. Here, the hard-wearing henley turns into a staple piece for nights out on the town (worn with the Billy Reid Bond Peacoat, preferably). The key is the incredible merino wool and cashmere fabric blend, plus textured elbow detailing and a visually striking multi-piece placket. $208
Scotch & Soda Classic Cotton Textured Henley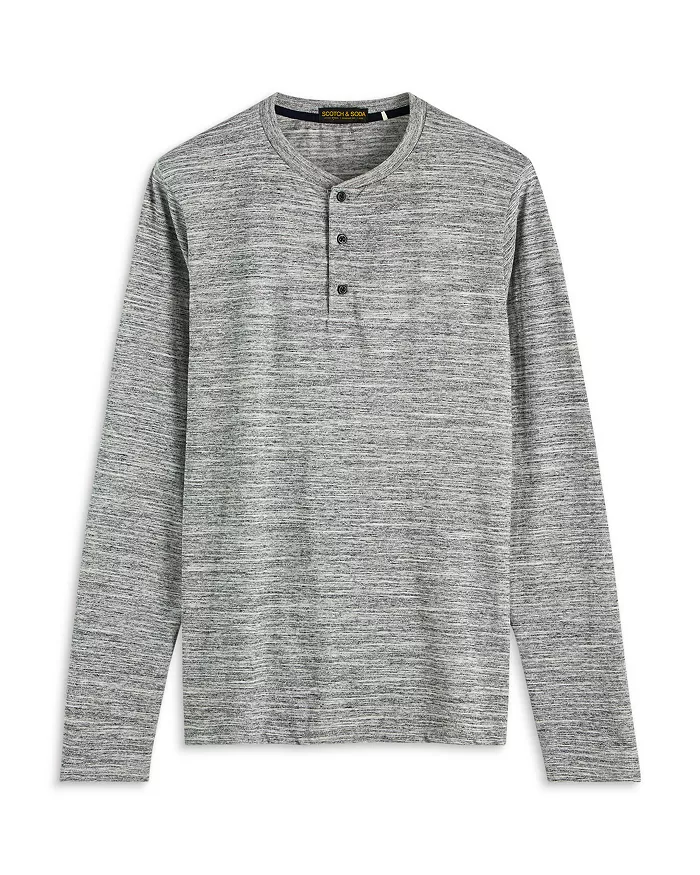 Scotch & Soda is a brand favored by stylish celebs like Daniel Craig (he loves the brand's denim), so that assuredly makes it a worthy addition to your own menswear rotation. This textured henley is visually interesting enough to wear on its own with inky blue indigo denim and wingtip boots come spring — like Mr. Craig would do — but you should make use of it now by pairing it with a chambray shirt or a stretch wool blazer. $61.60