The Ultimate Last Minute Valentine's Day Lingerie Gift Guide
Here's everything you need to know.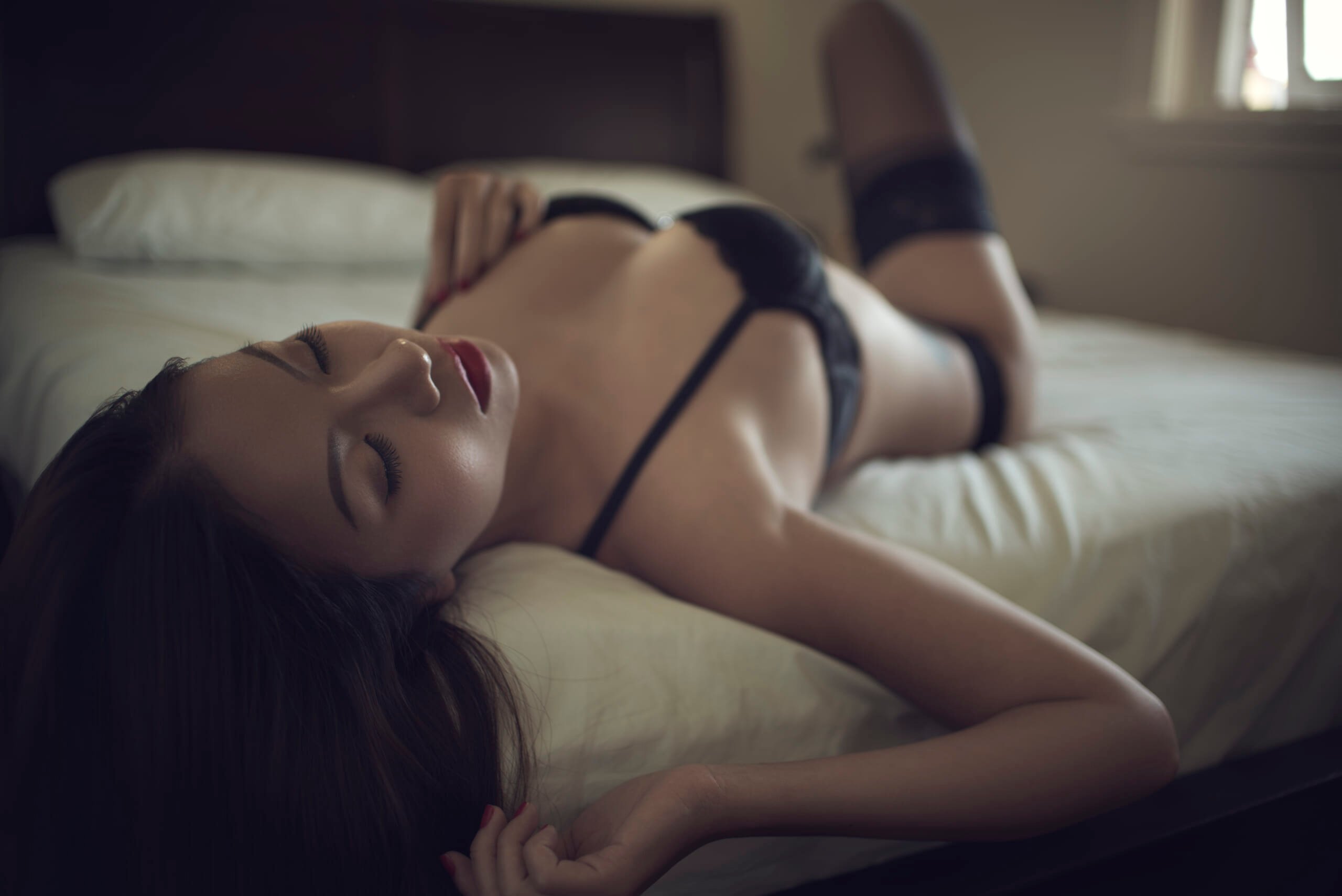 Hello, and welcome to "How to Buy Lingerie 101," where I will be teaching you the complete basics of lingerie shopping for the woman in your life. Considering it's almost Valentine's Day, this is important, so you might want to pay close attention. 
Let's get started. 
Find out what size she wears

One of the most important parts of lingerie shopping for your sexy lady is to know her size, because if she's a size 8 and you go ahead and buy her a size 2, those lacy panties aren't going to make it past her thighs, which completely defeats the purpose. That's why you need to make sure you get the sizing right and buy her something that will fit like a glove.
To be sure about what size she wears, take a peek at her closet and take note of the size of her bras, panties, and clothing size. It'll come in handy when you get to Victoria's Secret or Agent Provocateur or wherever you're planning on going lingerie shopping. 
Here's a handy conversion chart that works for general sizes:
Sizes 0-2 = X-small
Sizes 4-6 = Small
Sizes 8-10 = Medium
Sizes 12-14 = Large
Sizes 16 = X-large
Know her preference
Does she like super skimpy thongs, or does she like a little more coverage? Are her bras and panties bright and colorful, or are they mostly black? Are you seeing lots of lace, or just plain cotton? All things to keep in mind to make your life a little easier.
Prepare your wallet 

Once you're ready to actually start shopping, emotionally prepare yourself to drop at least $150 on two small pieces of fabric, because good lingerie is not cheap. Sure, you can buy a bra and panty set from Target for $30, but that's generally not advisable.
Victoria's Secret is always a safe bet and not too hard on your wallet, but considering it's a special occasion, I highly recommend taking a look at some sexy high-end brands, like Agent Provocateur, Fleur du Mal, and La Perla.
Are you still with me? Good! Because now that we've covered the basics, it's time for the nitty gritty. 
Bras
Know how bra sizes work

I know we briefly went over sizes and you might already have a general idea about how bra sizes work, but buying lingerie is a delicate business that requires precise numbers for a perfect fit. That said, you need to know exactly how bra sizes work.
Bra sizes have two parts: The band size, and the cup size. The band is the measurement of her rib cage, and is the part that goes around her rib cage and clips in the back. The cup size is the part that actually holds her boobs in place, and is the measurement of how much bigger her bust is than her rib cage.
For instance, with the bra size 36C, 36 is the measurement of her rib cage, and C is the cup size. Simple, right? Right!
After you find out what size she wears, you should take a few minutes to familiarize yourself with some of the different types of bras on the market. But this might get a little complicated, so bear with me. 
There are many, many different types of bras in the giant world of lingerie, and each type looks and feels different, which means some are better suited for busty gals, and some are better for smaller tatas.
Here are a few of the main types that you should know about: 
Unlined 
Unlined bras, as the name suggests, do not have any padding whatsoever. They generally have an underwire to counteract gravity, but they won't do anything in terms of adding a little extra oomph to her breasts.
That said, if your girlfriend is already blessed with sizable breasts, this is probably a wise choice because it isn't bulky, and she'll fill it out just right. 
Push up
If you're a big fan of sexy cleavage, go for a push up bra…especially if your lady friend has  boobs that are on the smaller side of the spectrum and you already know she wears push up bras. 
However, if she already has fairly large breasts, you probably (definitely) shouldn't get her one of those "Adds 2 Cup Sizes" bras, or else her boobs will be pushed uncomfortably up to her chin, which is neither comfortable nor is it attractive. 
Demi
Perfect for literally all chest types and sizes, the demi bra has a minimal amount of lining without really pushing anything up. Plus, it's pretty low cut, so it shows off her sexy cleavage that you want to see.
Bralette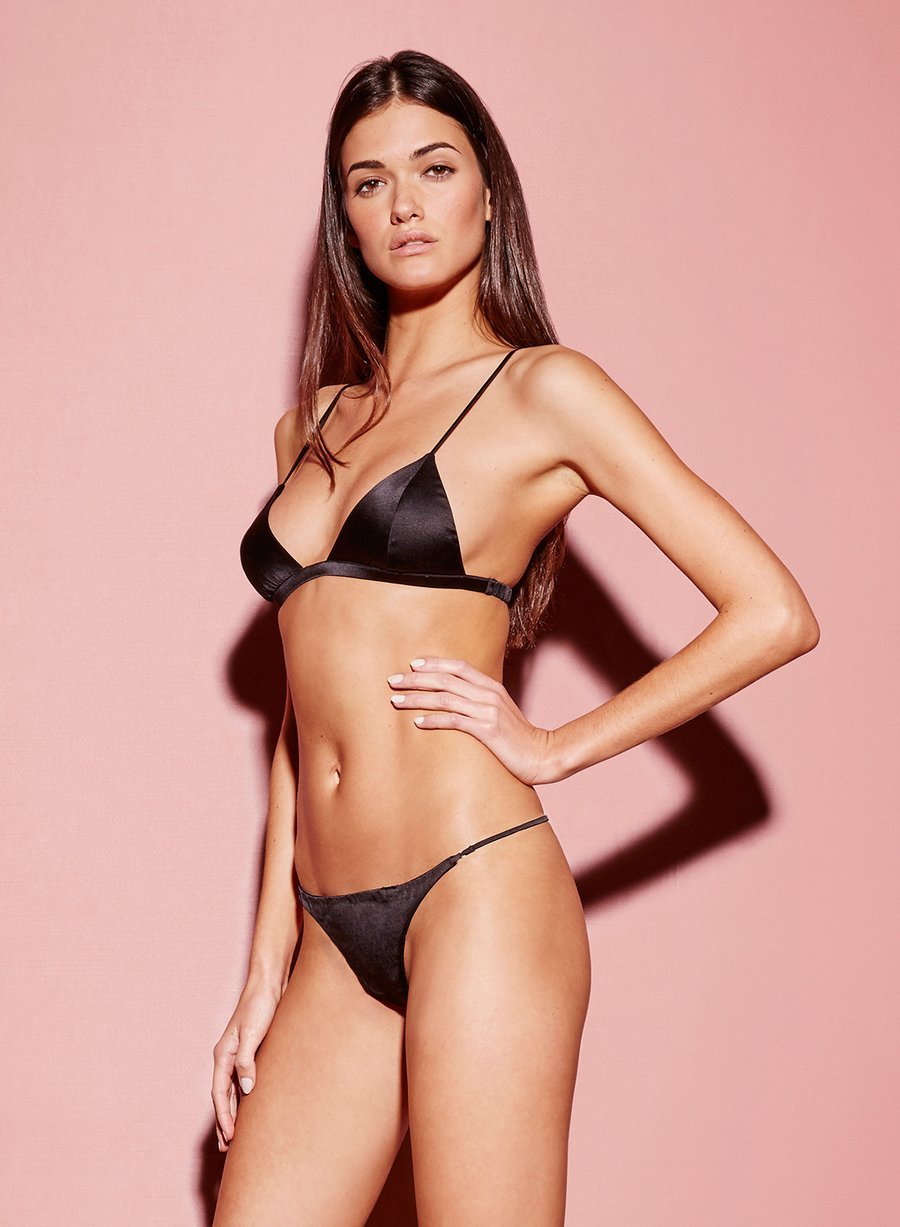 Suitable for women who don't like to mess with any wires or padding, bralettes are a sexy alternative to going braless, and will likely make anyone who chooses comfort over bustiness very happy.
Well, now that you know everything there is to know about bras, let's move on to the next order of business…
Panties
Since the female body is a beautiful work of art that deserves to be honored with only the most flattering undergarments, there are many different types of panties out there, and each woman has her favorite. So depending on which of the following panties you've seen on your girl the most, it might be wise to go with that. 
Thongs
Popular for ridding women of that pesky VPL (Visible Panty Line), thongs, also lovingly known as butt floss, leave very little to the imagination, and are perfect for wearing under tight clothing…or showing off in the bedroom.
Bikini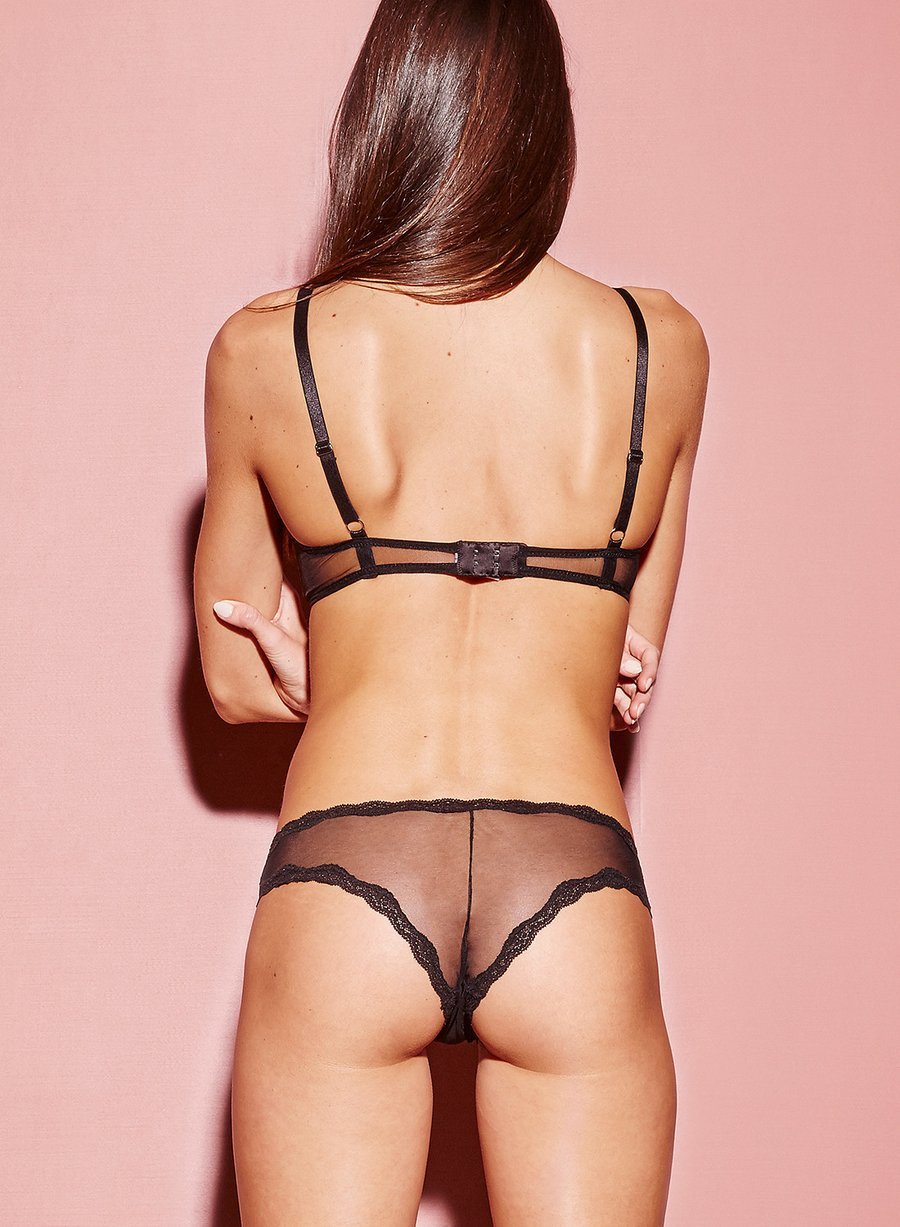 As the name implies, the bikini-cut panty is a flattering undergarment that sits low at the hips as a bikini would, and has just the right amount of cheeky coverage in the back to look good on anyone. 
Briefs
Another universal favorite, briefs are popular among women who prefer a little more ass coverage, but don't get me wrong — "briefs" does not always mean granny panties. In fact, briefs can actually be the sexiest of all.
Cheeky
Somewhere between a thong and a brief is the cheeky panty, which is always a safe choice since it offers just enough coverage for half of her ass. It looks hot, and she'll feel hella sexy in it.
And that's all there is to it! Hopefully this guide makes your life a little easier, and you're able to pick out some sexy bras and panties like a pro. Now go buy your girl some lingerie and make me proud.