5 Great Lingerie Gifts For Her
Plus: Everything you need to know about buying lingerie for her.
Photo: Coco de Mer/Rankin)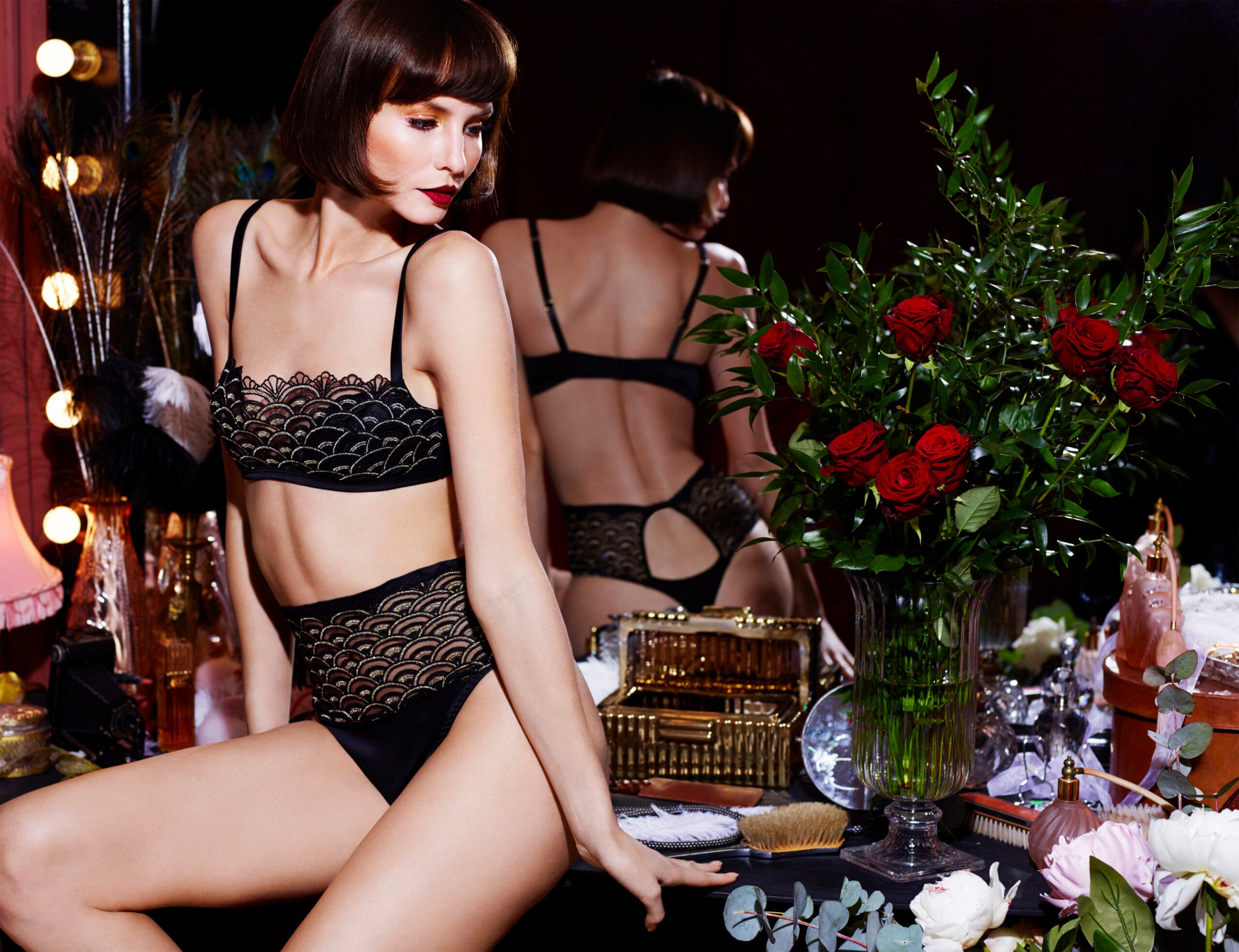 When it comes to picking out the perfect gift for the woman in your life, you definitely want to get her something thoughtful that you know will make her happy. Lingerie is always a good choice, because who doesn't love undergarments of an ultra-sexy nature?
But shopping for lingerie can be a daunting task, with so many options, sizes, and styles…but we're here to help. Here are a few things you should know before you set out on this noble quest:
What size does she wear?
Ground zero for lingerie shopping is knowing what size she wears, so you might want to take a peek at her bra and panties before you head to the store.
Here's a handy conversion chart of general sizes for reference:
Sizes 0-2 = X-small
Sizes 4-6 = Small
Sizes 8-10 = Medium
Sizes 12-14 = Large
Sizes 16 = X-large
Side note: Bra sizes are a little more complicated, and have two components: The band size and the cup size. The band is the measurement of her rib cage, and the cup size is for how big her boobs are, and is the measurement of how much bigger her bust is than her rib cage and translates to letters.
For example, 34C = A band size of 34 + A cup size of C.
What's her style?
Does she like lace? Neutral colors? Modest cuts? Again, peek in her closet if you're unsure. If your girlfriend loves daring pieces with silk, ribbons, and lace, but you get her something that looks like a nursing bra, she probably won't wear it.
But since there's a lot more to buying lingerie than just the basics like sizes, and styles, check out this comprehensive "Buying Lingerie 101″ guide right here.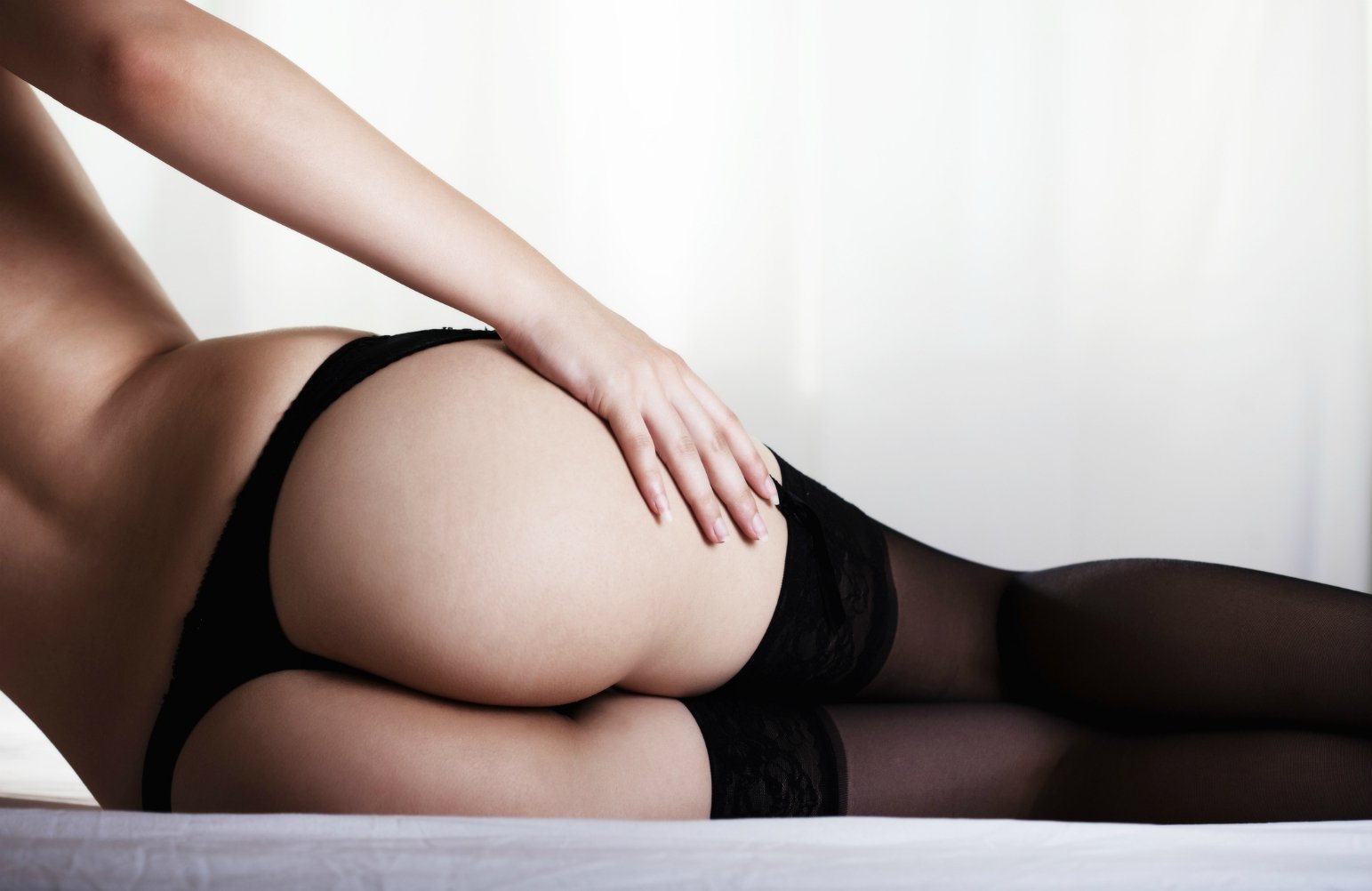 And now, let's put that new knowledge to use, so here are 5 sensual lingerie sets she's sure to love.
Agent Provocateur Tanya Set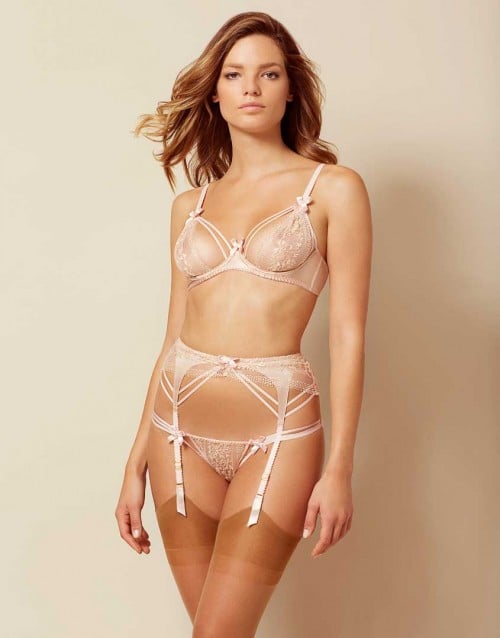 Get the bra here for $215, panties for $165, and suspender for $200.
Fleur du Mal Flocked Lace Set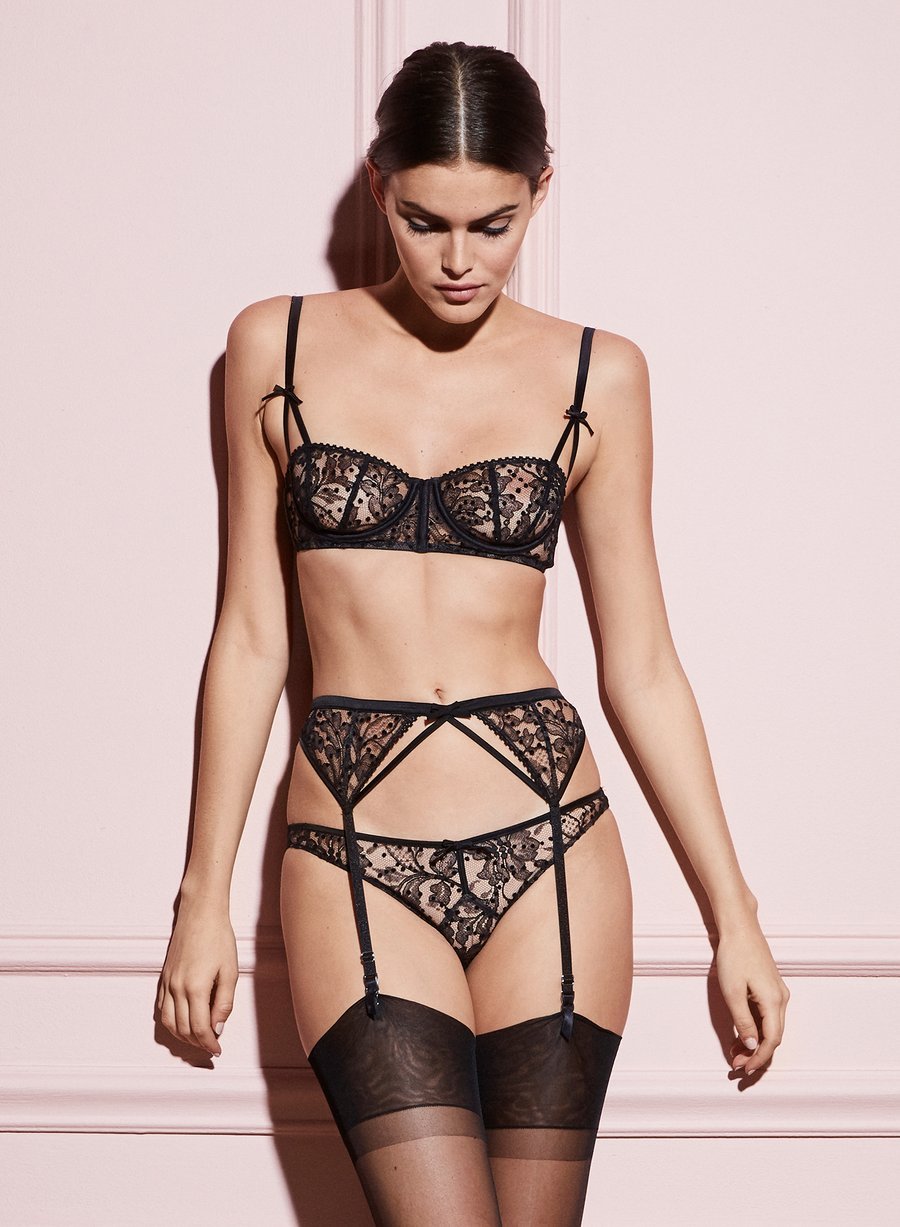 Get the bra here for $168, the panties for $85, and the garter belt for $108.
Agent Provocateur Blythe Set
Get the high neck bra for $285, and the high-waisted panties for $250.
The V&A by Coco de Mer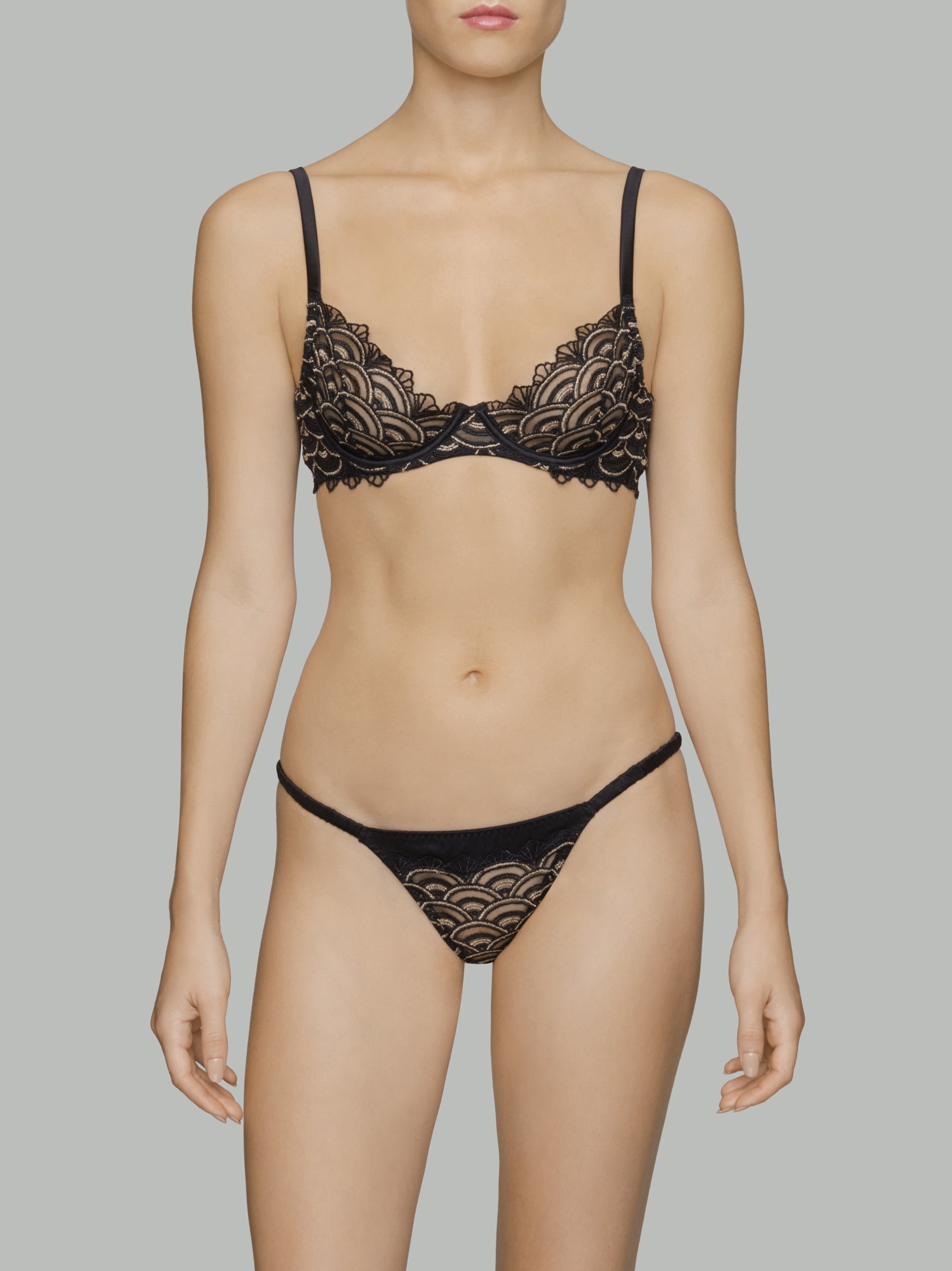 Get the bra here for £162.50 (around $204) and the panties for £104.17 (around $117).
Fleur du Mal Lily Set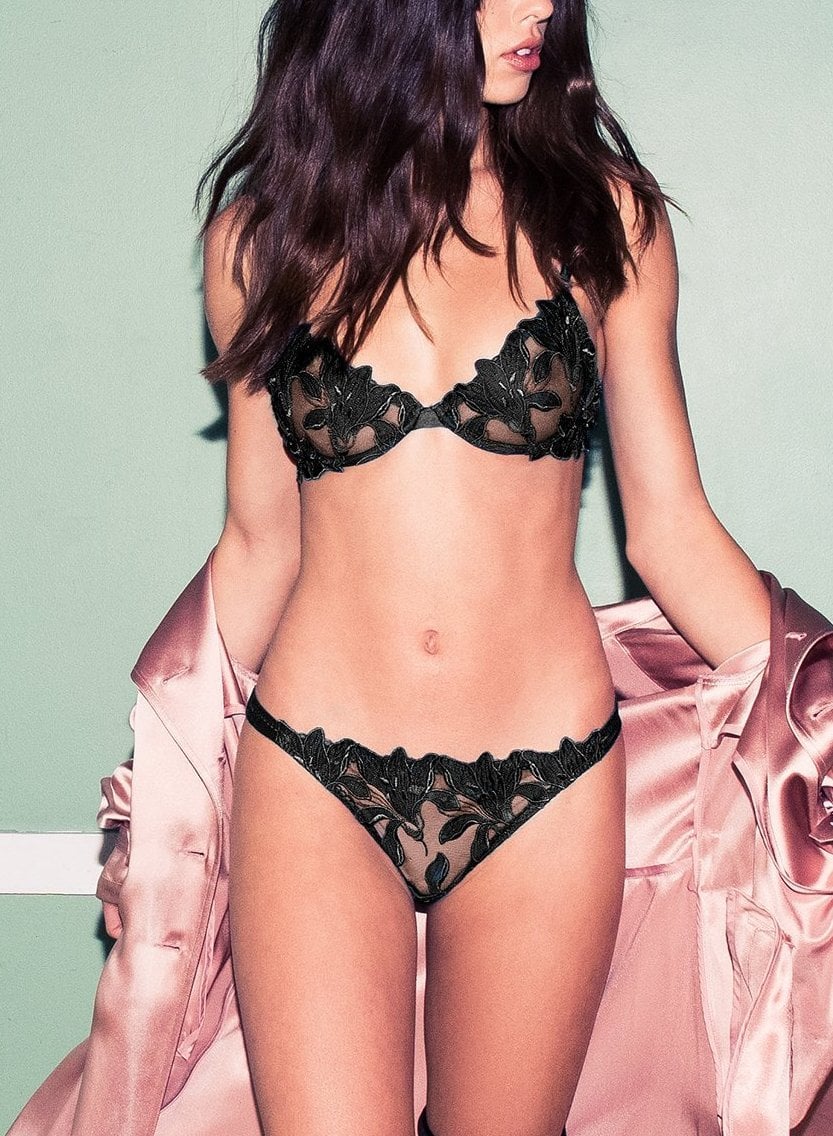 Get the bra here for $138 and the panties for $58.