This Low-Key Luxury NYC Hotel Is Perfect For Extended Stays
Empire State of Mind.
(Photo: Mamara)
Sometimes you're looking for more than just a brief stay at a luxe lair, and need to book an extended stay at a hotel for work or pleasure. 
If you're seeking a home base close to midtown Manhattan, you could do a helluva lot worse than the Mamara Park Avenue.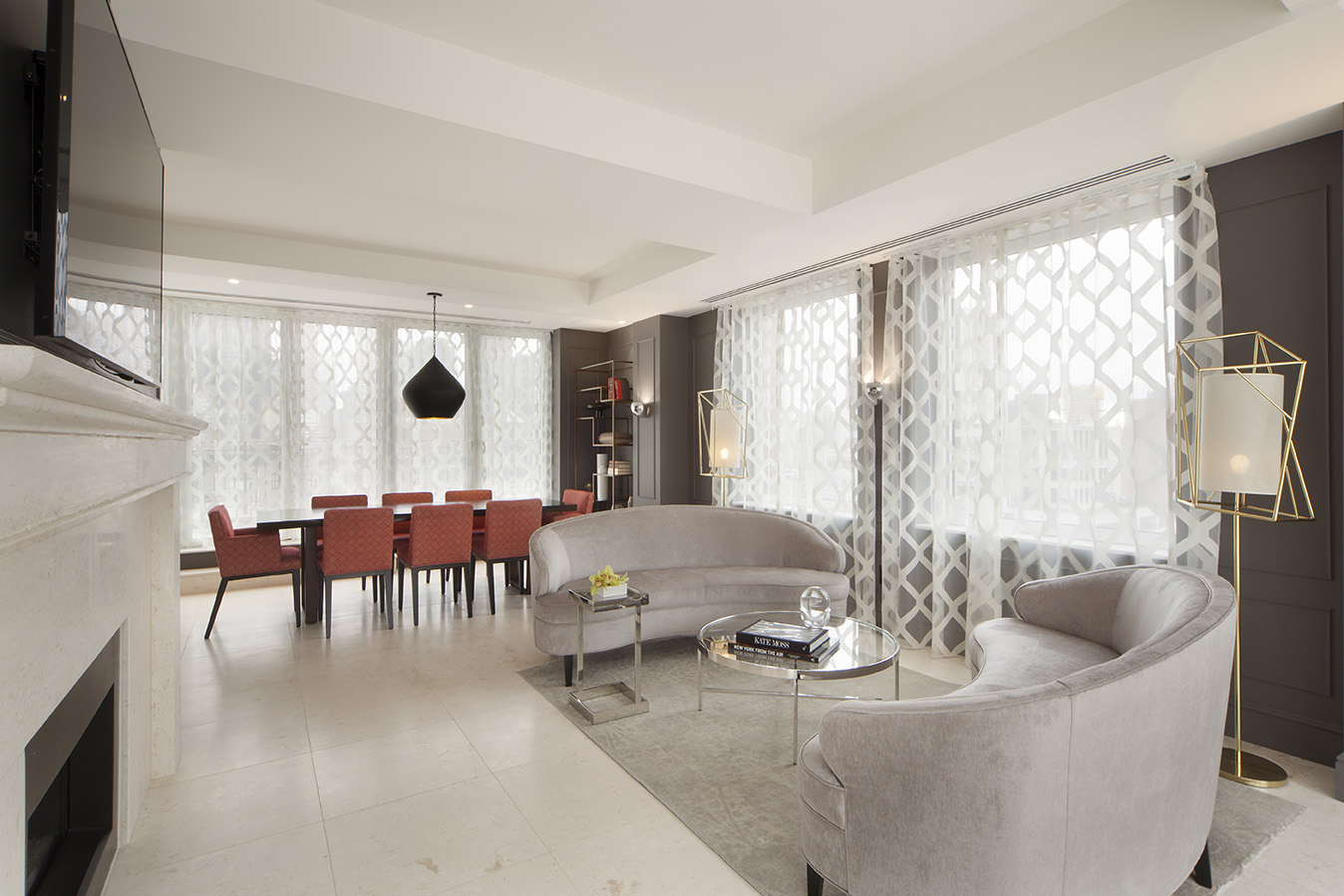 It's nestled in a low-key location about a block from the Empire State Building, so you're close to the action but not trapped in a bustling Times Square hellscape, either.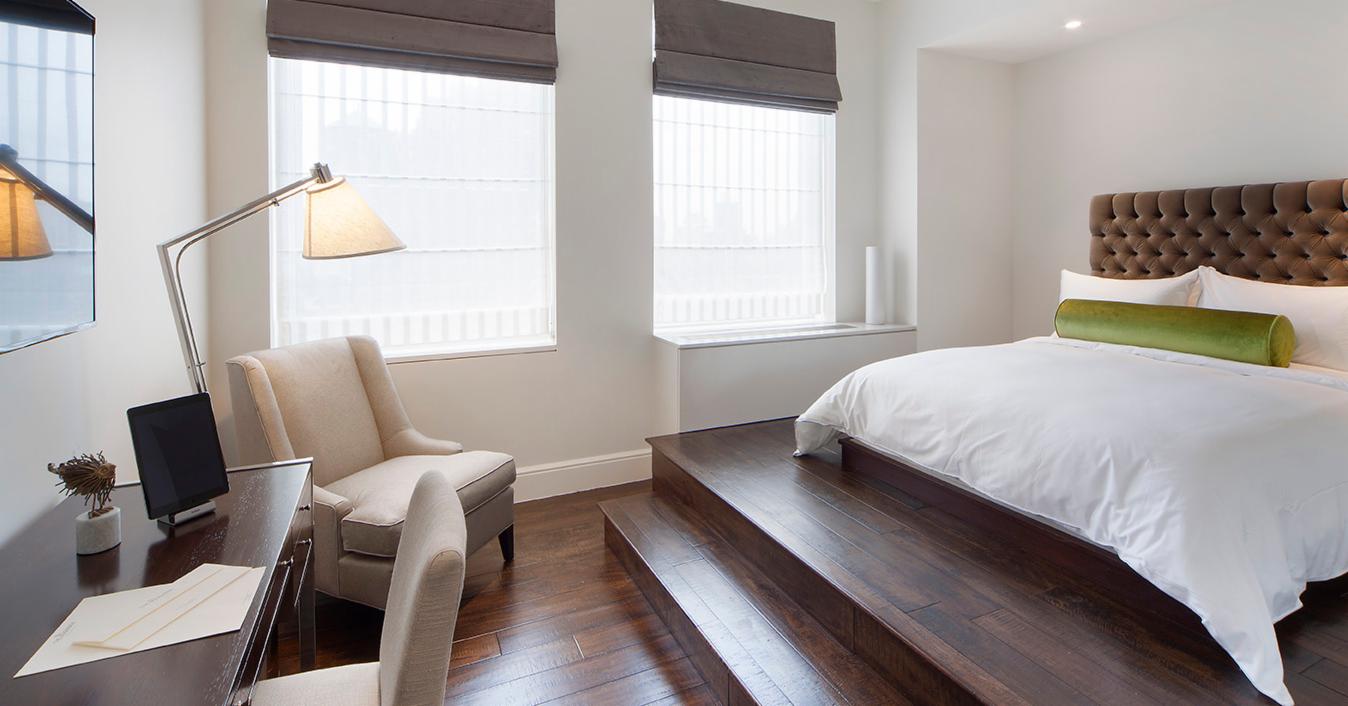 The surprisingly spacious studio rooms have kitchenettes, and the larger suites, penthouses and penthouse duplexes (if you're ready to drop some cash for maximum luxury) come with washer/dryers and top-shelf amenities. 
The hotel also boasts a lap pool, gym, a Turkish steam bath and a snazzy Art Deco lobby lounge. 
And if you're ready to drop some serious coin and/or want to celebrate having just pulled off some kind of Fyre Festival-style swindle (no judgments), you could always splurge on the three bedroom duplex penthouse, the hotel's crown jewel. 
The 1,800-square foot space has sweeping panoramic views of the Big Apple, bespoke furniture in every room, a fireplace separating the dining room from the living room and 445 square feet of outdoor terrace. Plus, there's three bathrooms adorned with hardwood floors and marble finishing and a fully equipped kitchen. 
Don't want to go quite so hog wild? There's also a two-bedroom duplex penthouse that spans 1,160 square feet. Pricing for regular rooms ranges from $325 to $650 per night, suites go from $425 to $825. The two-bedroom penthouse is $3,500 a night and the three-bedroom duplex penthouse goes for $5,500.