This Gold-Accented Luminox Watch Is Navy SEAL-Approved
Battle-ready ruggedness for your wrist.
Luminox
Luminox is a watchmaker on a mission. To ensure their product embodies "power and accomplishment," the company has created the gold-accented Navy SEAL 3500. The badass, black 45mm timepiece has even been licensed by the Navy and is in use by actual SEALs. 
What sets a SEAL-friendly watch apart from its competitors?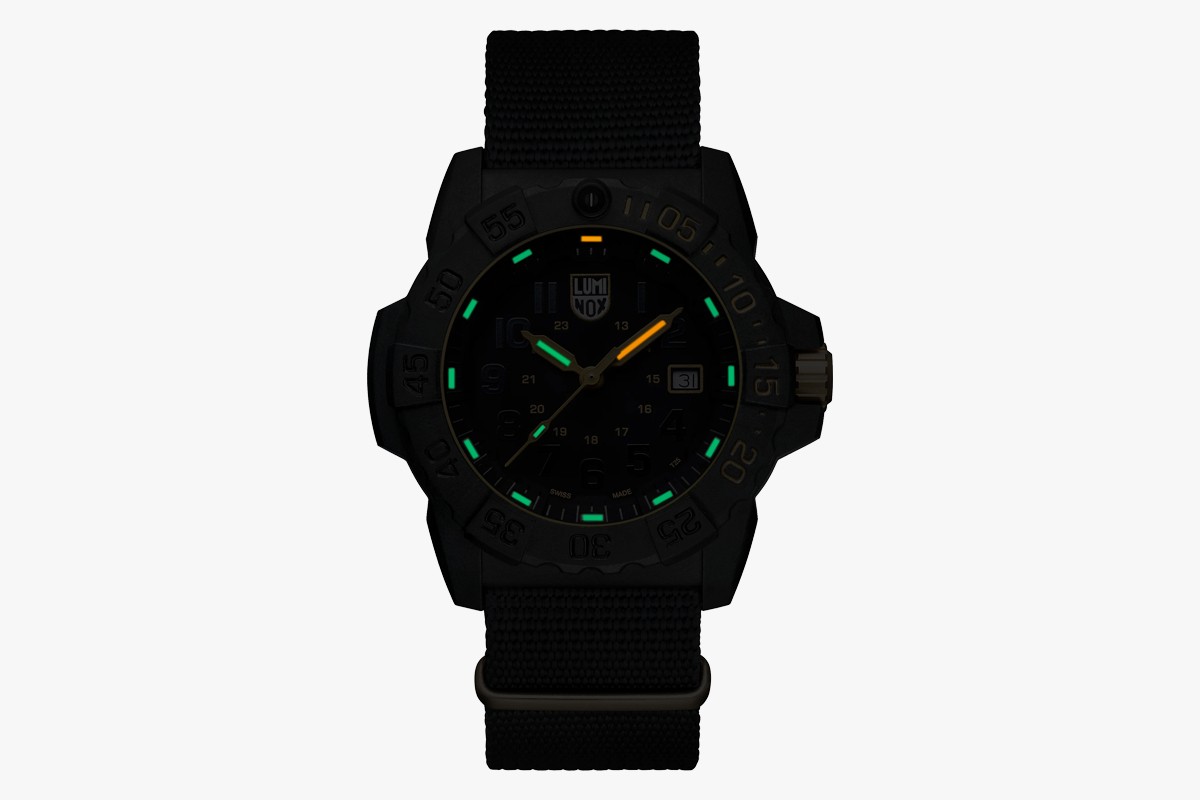 Toughness, for one thing. The Navy SEAL 3500 comes in scratch-resistant Carbonox case that is as lightweight as it is tough. Another aspect of the SEAL 3500's construction clearly added with covert operations in mind: the black tactical dial with glowing green and gold hands and hour markers.
For a SEAL, that low-key illumination is ideal for use in the dark without alerting the enemy to their presence—and Luminox has employed technology that they claim will keep those indicators well-lit for 25 years. 
The low-key gold accents are what put the Navy SEAL 3500 in a unique class. In addition to the crown, the bezel and date window are lined with gold. 
On the caseback the watch bears the Navy SEAL trident.
The SEAL 3500 is, of course, ideal for diving, with 200 meters of water resistance and a couple of tough, practical straps—regular rubber and a black nylon NATO strap.
There are just 1,618 of the limited-edition Luminox Navy Seal 3500 Gold. You can pick yours up at luminox-usa.com for $545.