These Lavish Airbnb Luxe Rentals Are Guaranteed to Give You Wanderlust
Airbnb's most baller abodes will take your vacation to the next level.
(Photo: Airbnb)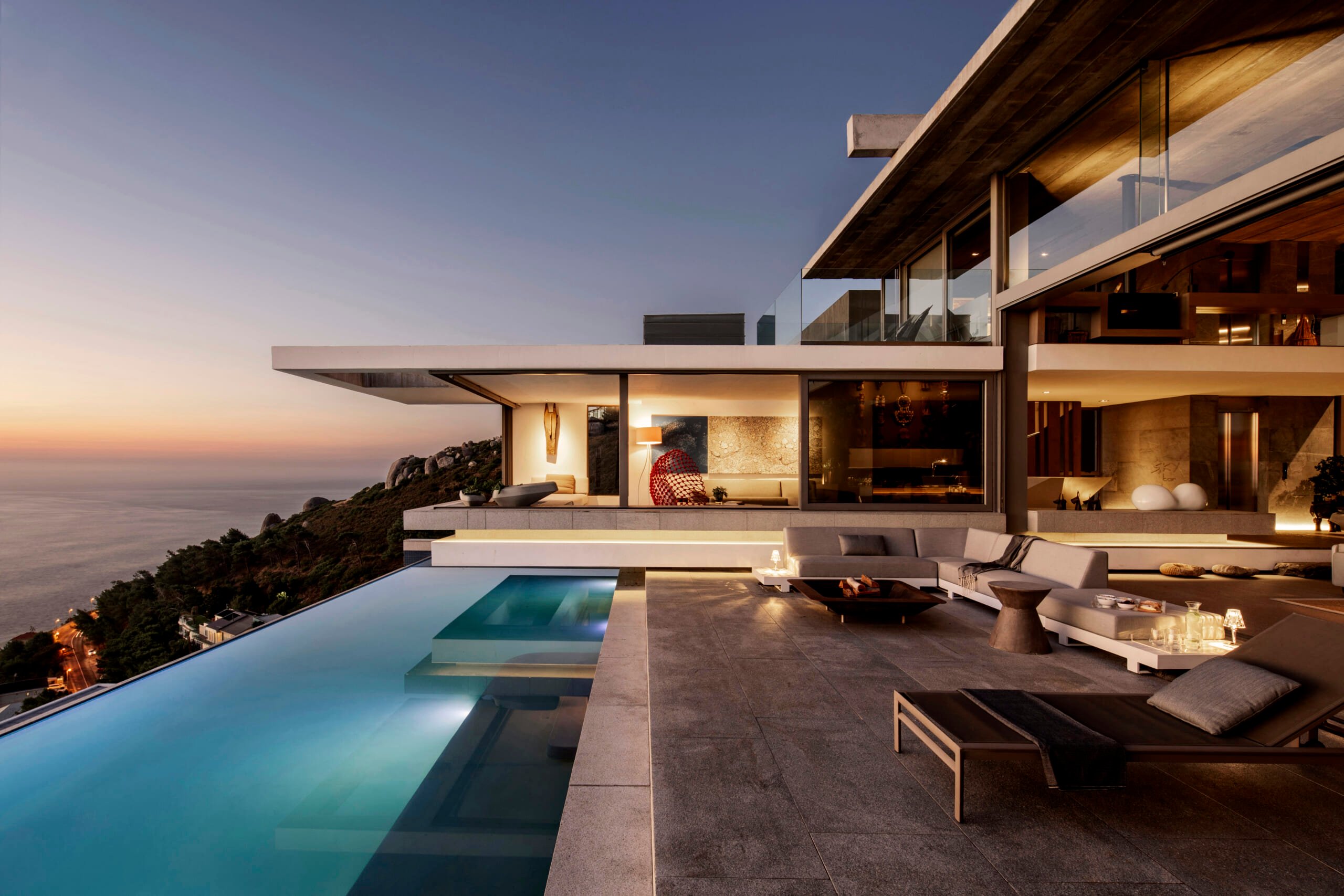 Earlier this summer Airbnb launched a new high-end rental service called Airbnb Luxe with ultra posh digs that'll set you back anywhere from a steep $1,000 a night to a whopping $1 million a week for a private atoll.
Each stay comes with a personal concierge called a Trip Designer who takes care of everything from airport transfers to groceries, and some of the homes even come with chefs, drivers, and personal butlers.
Below, check out 10 of the most stunning (and most expensive) homes and villas available around the world on Airbnb Luxe.
Villa Samira
Kathu, Thailand
A contemporary variation on classic Thai themes, this villa maxes out its panoramic views of the Bay of Bengal. A wide open great room is entirely alfresco, with a reflection pond in the center flanked by stepping stones and staircases above. Rest a cool drink on the ledge of your oversized jacuzzi or dip in the 19-meter infinity pool and take it all in. Quiet Kamala Beach is just a 4-mile drive.
Book here for $1,420 per night
Chalet les Etrennes
Bagnes, Switzerland
With windows on all sides, this sun-kissed retreat features panoramic views of the Mont Blanc massif and sparkling Verbier. After a day at the Savoleyres ski area, make your way through the ski room to the steamy hammam and sink into the alfresco hot tub overlooking the gardens. Floating stairs, a mezzanine library, and ubiquitous wooden panels blend style and comfort synonymous with the Alps.
Book here for $3,209 per night.
Beyond
Cape Town, South Africa
The Atlantic Ocean looms large beyond this designer estate in the seaside community of Clifton. The main level is flanked by fire pits, opening to a grassy inner courtyard on one side and infinity pool on the other, while the entertainment level boasts pool, ping pong, and a spa with a sauna and steam room. Roast dinner on the braai, host cocktails at the wet bar, and drive 10 minutes to Lion's Head.
Book here for $7,818 per night.
Hawksbill
Leeward Settlement, Turks and Caicos Islands
The infinity pool is vast at this Grace Bay masterpiece, connecting the house to a hot tub, floating day bed, and the sand and sea beyond. Pass the tennis and basketball courts to a stately great room and floating walnut staircase and play shuffleboard in the games room while a chef preps lunch. A fire pit is built into the beach—perfect at sunset—and you're minutes to Blue Haven Marina.
Book here for $10,850 per night.
Te Kahu
Wanaka, New Zealand
Cedar woodwork meets cutting-edge design at this architectural masterpiece on 50 acres at Lake Wanaka. Walk the heated floors beneath geometric wood-clad ceilings, slide open vanishing doors to a private courtyard, and clink glasses by the alfresco fireplace as the sun dances over the edge of the lake. A telescope, 4-poster beds, and a crafty skylight up the ante, and you're 7 miles from Treble Cone.
Book here for $2,466 per night.
Utopic
Corossol, Saint Barthélemy
Live on the edge at this striking villa built into the cliffs above Corossol. An infinity pool and live-edge dining table set the scene on the terrace, and candy-colored midcentury furnishings pop next to lily pad ceiling lamps and Désirée Dolron art. Watch yachts dot Rockefeller's old stomping grounds along Colombier Beach, and take the elevator to the garage to hit up Gustavia for 5-star dining.
Book here for $3,429 per night.
Villa Mandarinas
Mismaloya, Mexico
Arrive to a butler serving tropical drinks at this colorful villa with its own pier and tidal pool. Thatched roofs, tall palms, and garden nooks create a tropical panorama in every room, and 6 levels offer unique sea views. Dine alfresco by the upper-level heated infinity pool, read in a hammock, and stretch out in the yoga zone while the chef works the pizza oven. Mismaloya is a 5-minute drive.
Book here for $3,900 per night.
Knightsbridge Penthouse
London, United Kingdom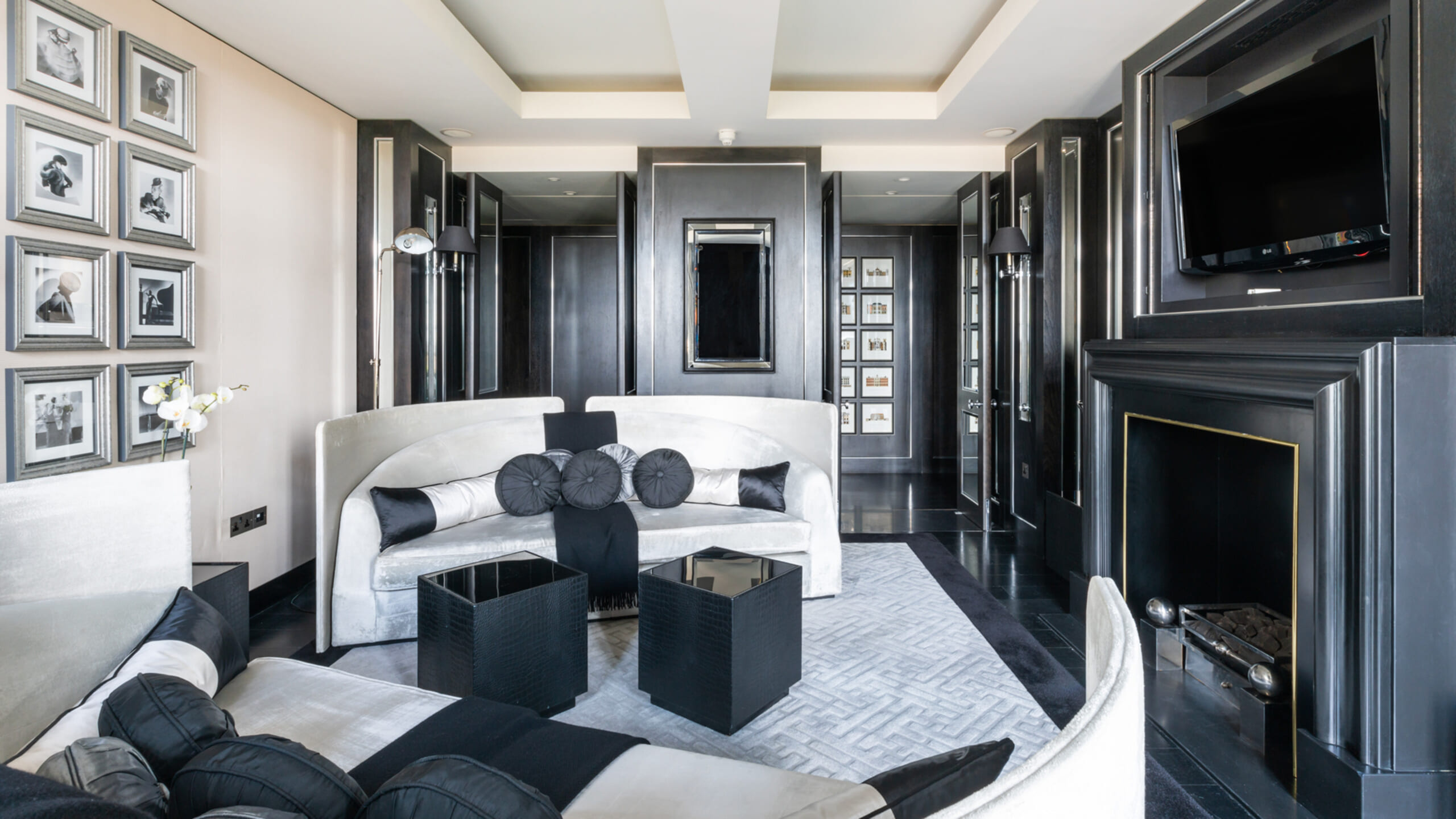 With sunset views from a full-width, top-level balcony high above Hyde Park, this penthouse goes full throttle. Espresso-toned floors, glossy black kitchen cabinets, slate-themed ensuites, and dark paneled walls take a muscular approach. Pour something strong in the formal dining room for 12, spread out on the home theater's sectional, and watch for double-decker buses on Park Lane below.
Book here for $5,324 per night.
Chateau d'Estoublon
Fontvieille, France
Sweeping entry staircases make a statement at this historic chateau. An olive oil and wine producer under the Estoublon name since 1731, the estate includes 10 designer suites and fitness and games rooms set amid stone walls and ornate moldings. Dip in the heated pool, hit the wine cave, theater, and hammam, and walk the 500 acres of manicured grounds that include a pond, forest, and rose garden.
Book here for $11,070 per night.
Nukutepipi
Atoll de Nukutepipi, French Polynesia
Secluded from the world—surrounded by the vast Pacific Ocean—this private island feels like paradise on Earth. Soothe your body and mind in the five-star spa facilities and plunge into the luminous waves. Embark on bicycle trips around the island and play sports and games in the delicious, sea-kissed air. Lounge by the infinity pool and sip cool drinks in the shade of a rustic lanai. Climb to the observation deck to experience the sunset and the overwhelming majesty of the starry sky. All this luxury starting at €900,000 for 7 nights.
Book here for a cool $1 million per week.