This New Shoe Line Has a Seriously Sexy Ad Campaign
Houston-based Lyndon London uses sex to sell luxury loafers and boots.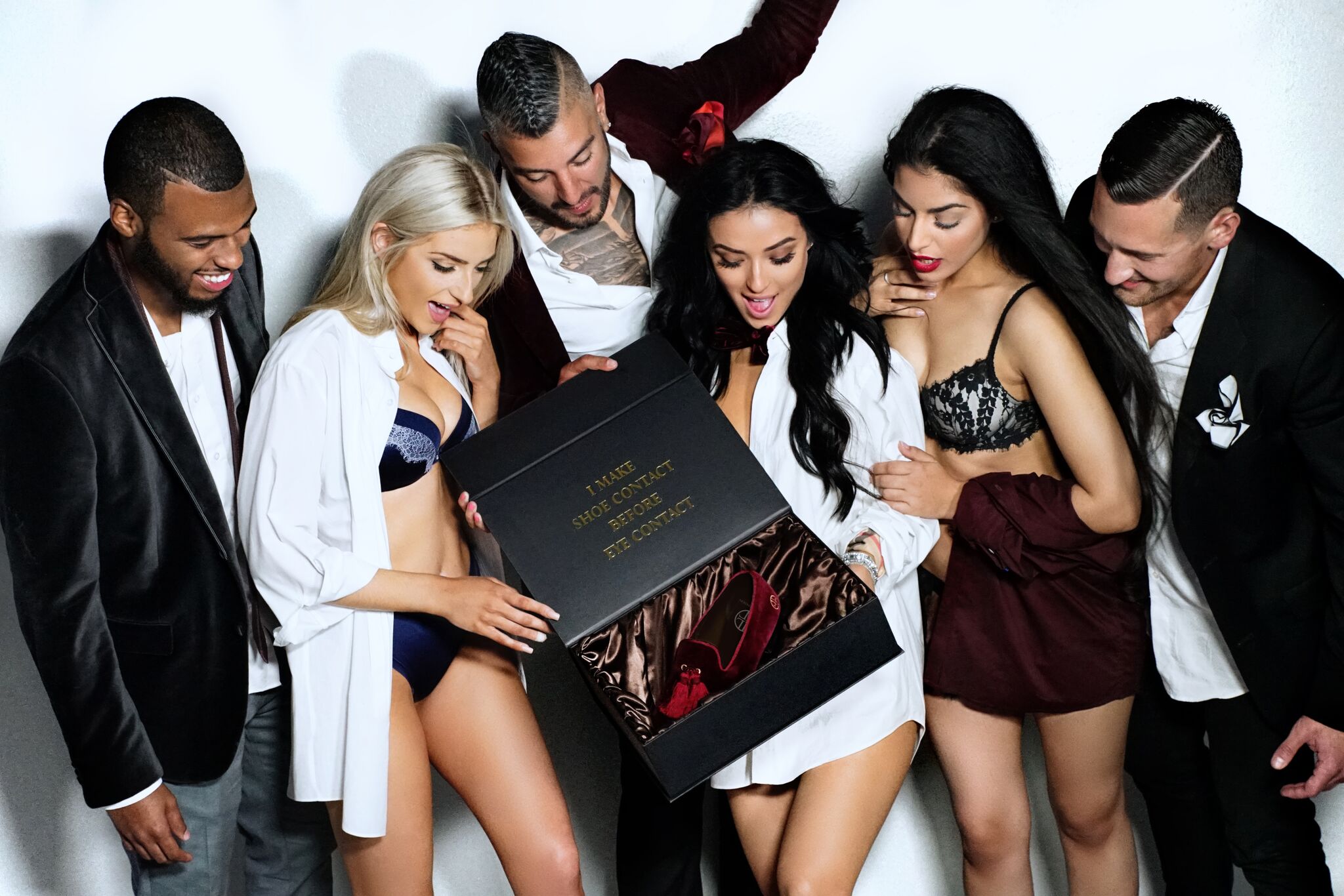 Two very stylish gents from Houston with, it has to be said, fantastic taste in female companions just launched Lyndon London, a new luxury footwear line catering to successful men who live large, dress with maximum style and know that beautiful women love beautiful shoes. 
Their limited edition shoes and boots are handcrafted with the finest materials from London and Spain, and will be available in four styles for starters. The company's motto is "I make shoe contact before eye contact," meaning a woman often sizes up a man by the quality of his footwear before anything else (the maître d' at that fancy restaurant is probably doing the same). 
Lyndon London was founded by two 23-year-old Houston hotshots: Rory Westfield, a social media star who's main claim to fame is having dated Sophia Miacova, the insanely gorgeous Instagram model whose two million followers salvishly hang on her every move; and Kazi Ashik, an entrepreneur and financial advisor. 
Their designs are definitely not for the faint of foot. The "Richard Hue" model is a fairly straightforward chelsea boot, but the Oliver Brooks and Lyndon London models are velvet slippers straight out of Hef's closet.  They come in different editions, including Vegas and Ibiza. And the Yacht Club kicks are classic driving loafers in a fuck-you shade of red.
Prices, at $175–$350, are actually fairly reasonable. And by all accounts Sophia Miacova thinks they're the bees knees, as do the (ahem) reasonably attractive women fawning over them in these photos. Which is good enough for us….