Don Draper's 'Mad Men' Convertible Is For Sale, Along With Other Cool Stuff From Show
Upgrade your garage and your home with these super rare "Mad Men" collectibles.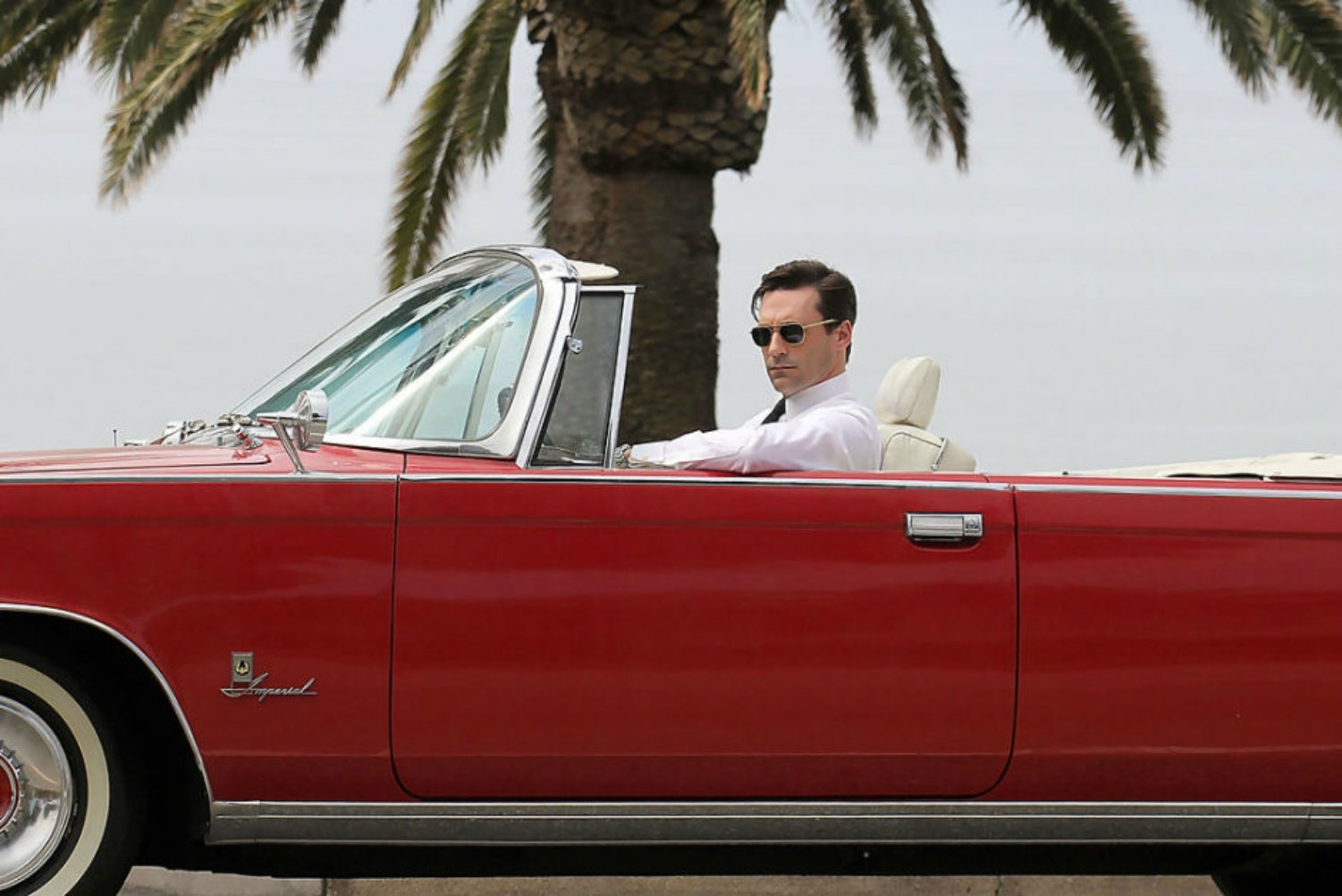 Attention, Mad Men fans! Your stylish dreams are about to come true, because you can now buy the classic 1964 Chrysler Imperial from the show and roll like Don Draper, as well as snapping up a bunch of other cool items from the classic show.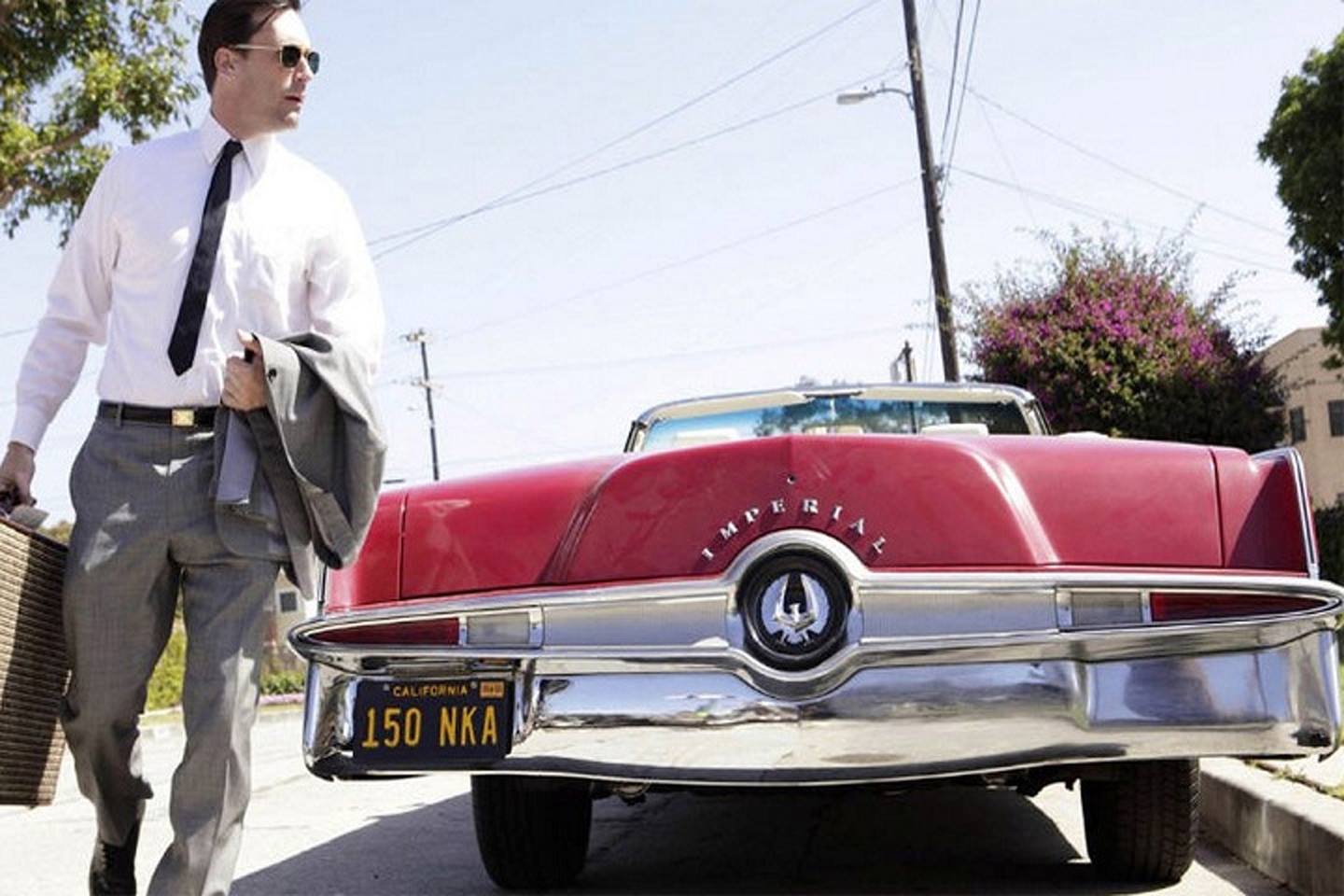 The car is a big, red highlight of the Mad Men collection on the Hollywood auction marketplace ScreenBid, where all sorts of collectibles and props used on the show are being auctioned off, and honestly, if you don't act fast, I might outbid you on the car. I want it.
That said, if you have some extra cash burning a hole in your pocket, you can be the new owner of Don Draper's 1964 Imperial Crown Convertible, where the current bid is $37,500. Not too shabby!
The description reads:
Only 922 (1964) Imperial Crown convertibles were built and fewer than 200 are believed to exist today. This is the rarest of the rare as this is the only Imperial to boast having been smoked in by Don Draper.

This stunning example of mid-1960's styling boasts the iconic 413 V-8 wedge engine mated to the smooth-shifting 727 TorqueFlite push button automatic transmission. Power steering, power brakes, power windows, power antenna for the working AM-FM radio and electric top; she's fully loaded from the factory.
This beauty is believed to be all original except for one repaint about 20 years ago and new carpeting. The original drab Roman Dark Red color was upgraded to its current bright (and much more attractive) red. The comprehensive frame-on paint job covered all painted surfaces with the exception of one small circle under the hood deliberately left in place by the paint shop as a nod to the original paint code. The car is in excellent condition. Everything works with the exception of the clock.
This could be you: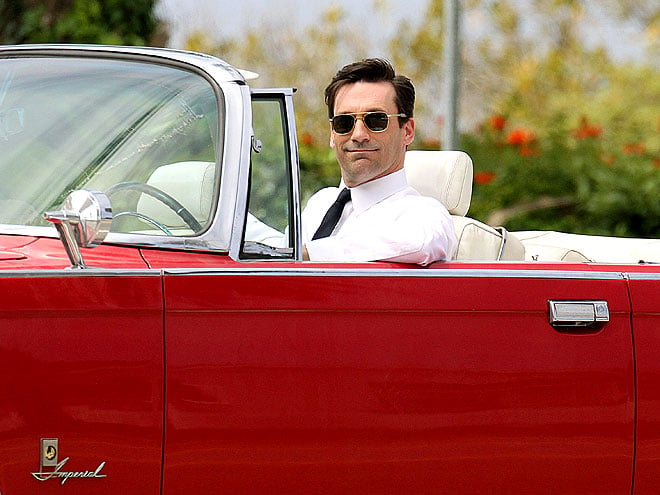 And this:
You can even get Don's actual tie for around $700 to go along with your new whip:
To take your Don Draper-ness to the next level, you can also get his roulette wheel cigarette holder! But it's actually kind of useless because it doesn't open, and therefore does not actually hold any cigarettes. 
Stan Rizzo's Wood Delmonico Radio (that doesn't work) is asking for $250! A true bargain.
Libation lovers will enjoy Pete & Trudy's whiskey glasses, where the current bid is $250:
Or, if you want to outbid the current offer of $500, you can get Lou Avery's office tiki bar set:
And obviously, you need a super 60s rust colored couch to sit and enjoy your drinks on, and lucky for you, Peggy Olson's SC&P office couch is up for grabs! Hey, it's better than any of the mid-century knockoffs you'll score at Ikea. 
You can check out all 200-something items from the show right here.
H/T: InsideHook