McLaren & Athletic Propulsion Labs Launch Supercar-Inspired 'HySpeed' Sneakers
Run like the wind—or a McLaren supercar—with these upscale kicks.
McLaren is stepping up its merch game with a new line of luxury sneakers created in collaboration with Los Angeles' Athletic Propulsion Labs.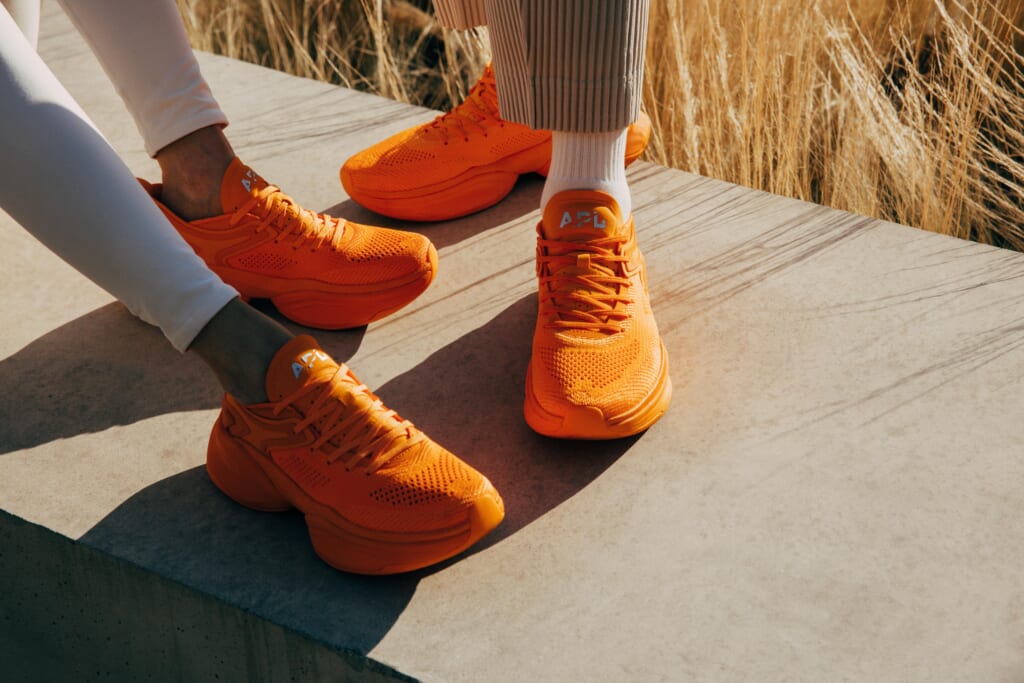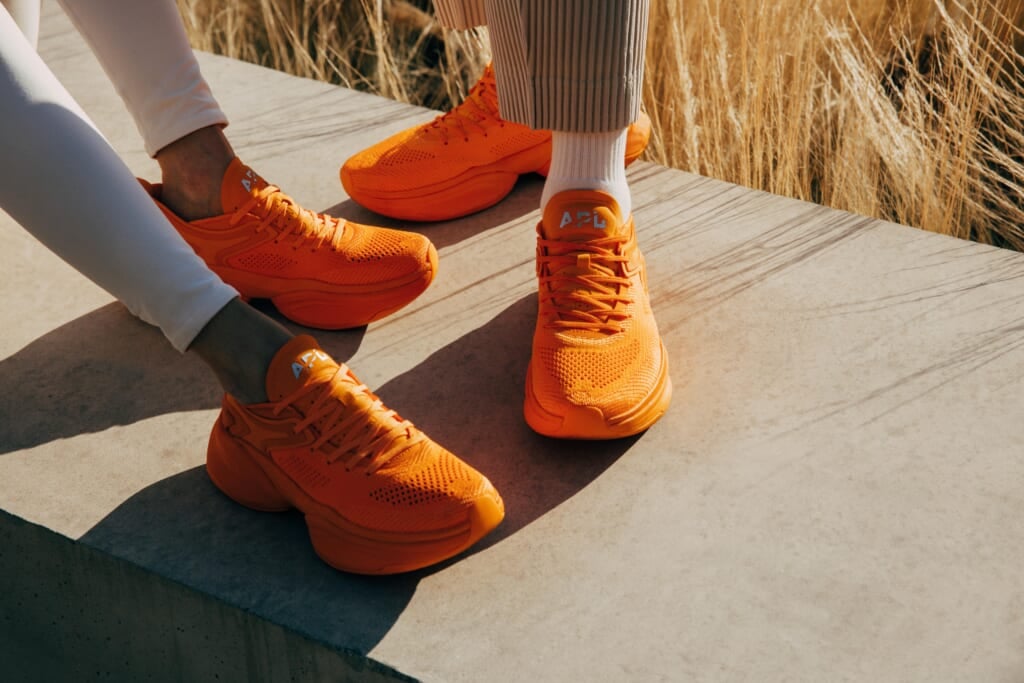 The British marque already sells athleticwear, mugs, hoodies some very cool Lego models, but the new APL x McLaren Hyspeed kicks stand out with a decidedly upscale look and construction that give off a Yeezy Boost vibe.
Being a supercar-inspired shoe, there is naturally a carbon fiber component in the form of a plate that connects the nitrogen-infused midsole's front and rear FutureFoam pods—thick pieces of spongy material that promise to provide deep compression.
Other elements references McLaren's many exotics, including the beautiful blue 765LT featured in provided art. The wings extending from the microfiber heel hark to the active ailerons found on the back of the McLaren Speedtail, while the outsole's tread pattern plays on grippy performance tires.
To extend the metaphor, one might say that the internal fitment system with APL's Souffle Sockliner functions like a race harness to ensure a safe ride.
No imagery of the box was provided, but APL describes a drawer-style package adorned in McLaren Orange and black foil that contains a transparent smoked black shoe cover, a blueprint of the shoe, and a drawing of the legendary McLaren F1 car.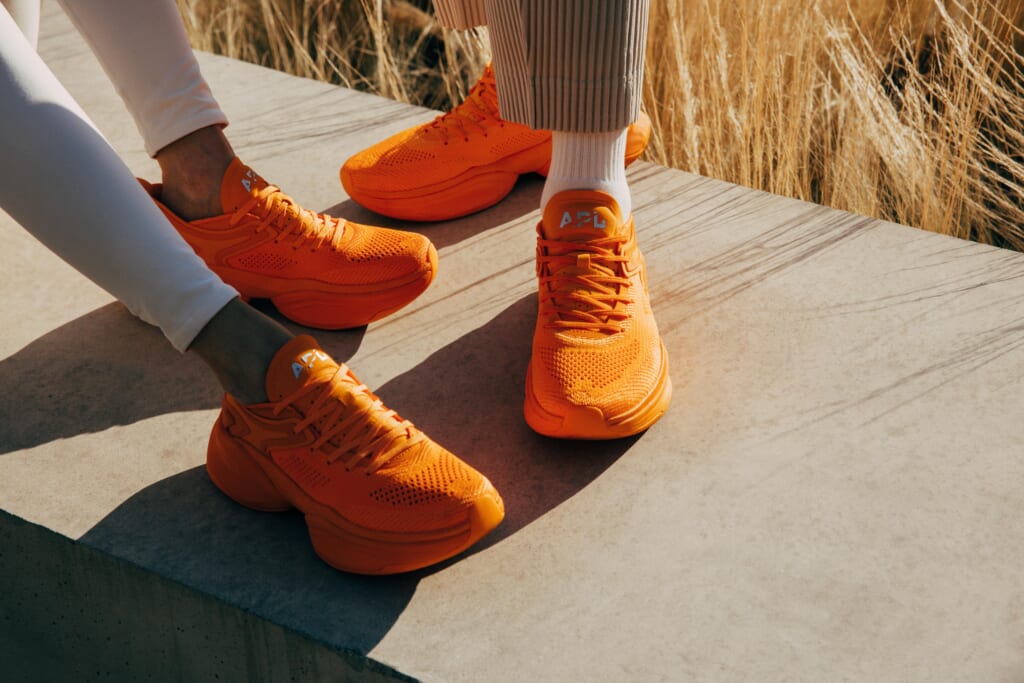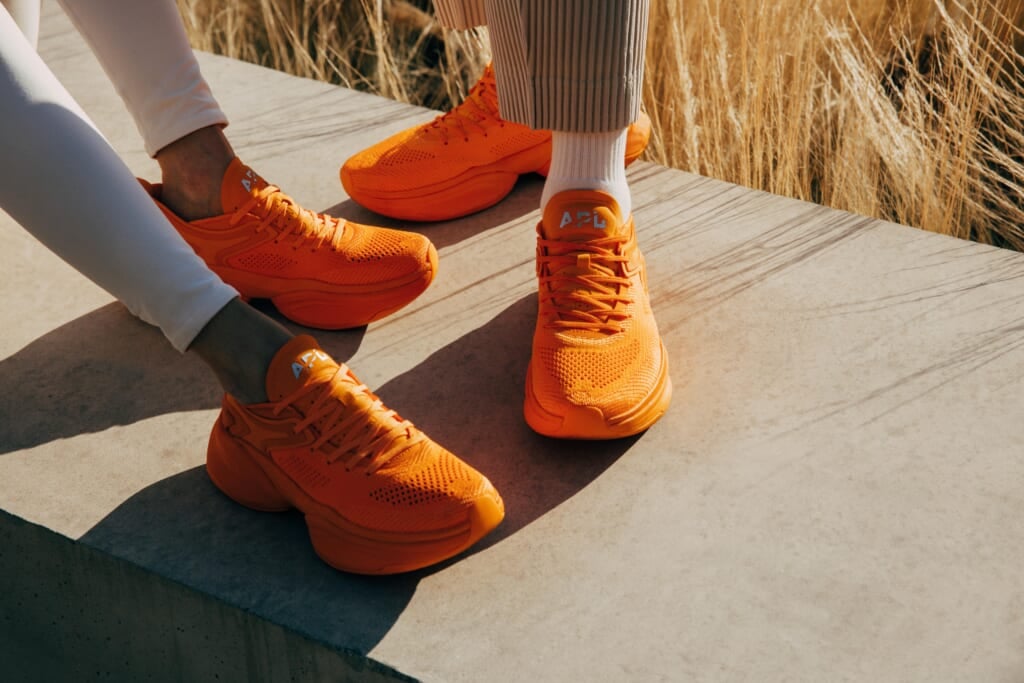 Available in five colors ranging from black-and-white and Yeezy-esque Rose Dust to the distinct orange hue wrapping McLaren's Formula One cars, the Hyspeed sneakers are available to purchase now for an appropriately pricey $450.