You Can Live Like a Mob Boss in Al Capone's Miami Beach Mansion for $15 million
Ready to own an amazing piece of history?
L: Wikimedia R: EWM Realty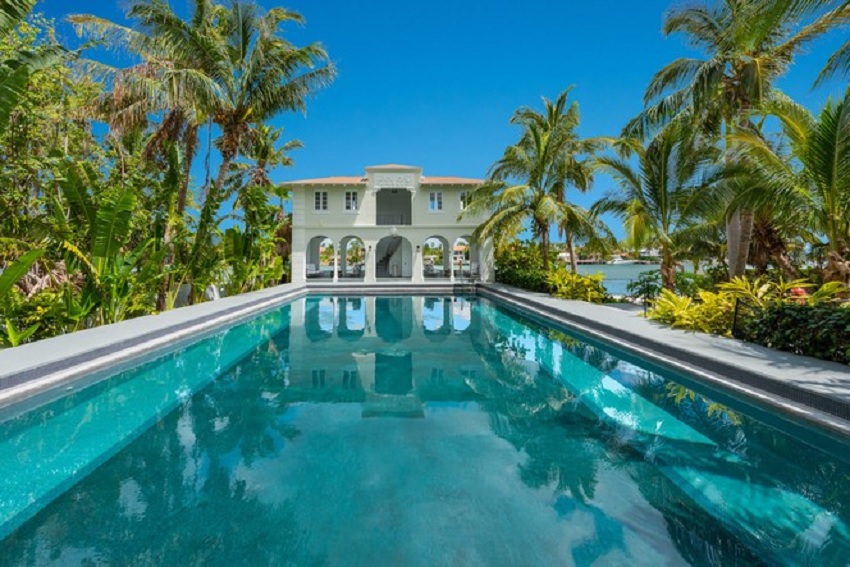 It's a home fit for a king. Even the king of organized crime. Al Capone's mansion at 93 Palm Ave. in Palm Island, Florida is for sale, and it's going for a princely sum.
For just $15 million, basically, you can purchase luxury infused with some pretty intense American history.
Capone wasn't stingy with the amenities. They include a spacious four-bedroom villa, a cabana, and two-bedroom guesthouse. There's a 30 by 60-foot pool, 100 square feet of frontage, and—of course—a seven-foot wall which rings the property.
It's a good time to get on board the Capone train and snag this place: It's the 35th anniversary year of the premiere of Scarface, which was based on Capone's legacy, and a Tom Hardy movie about the kingpin's final years is in production.
Al Capone didn't just live out his later years at 93 Palm—he made many of his murderous plans there, such as the infamous Valentine's Day Massacre, one of the most dramatic mob murders of the 1920s. 
One thing's for sure: Anyone who buys the place for any reason is likely to have a better time there than Capone did; he lived out his final days at 93 Palm Avenue suffering from the dementia that eventually killed him.
Check out the gallery above or the video below for a closer look.