Why The 'Mod' Look Is Making A Seriously Stylish Comeback
Upgrade your suit game.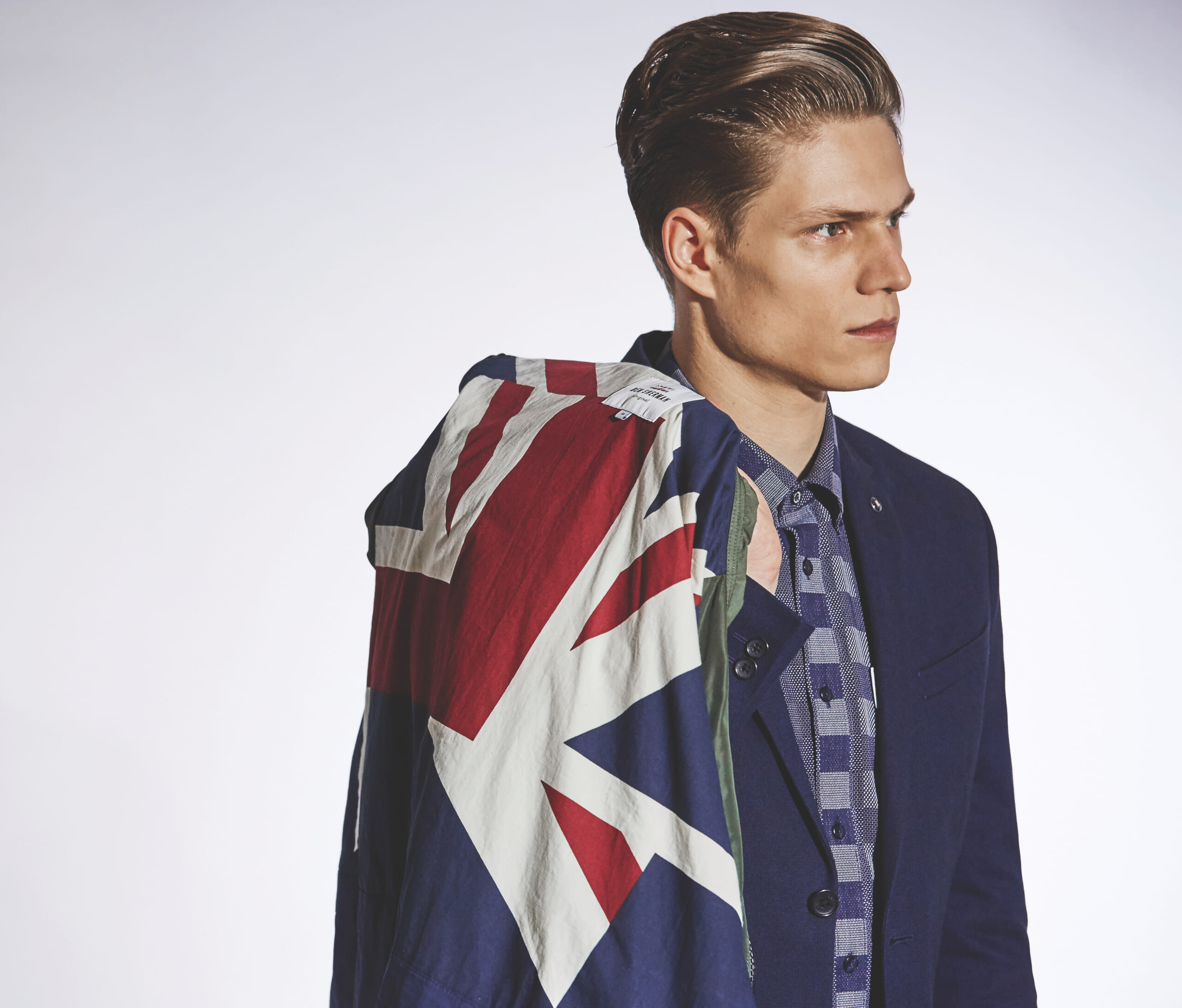 The full-scale resurgence of Mod style has been percolating for some time, but this season it seems set to reach revivalist heights not seen since the days of Quadrophenia. 
The youth culture movement that got its start in late 1950s England has endured both the passage of time and the onslaught of fads threatening its perfect, pared-down cool, which never goes out of style.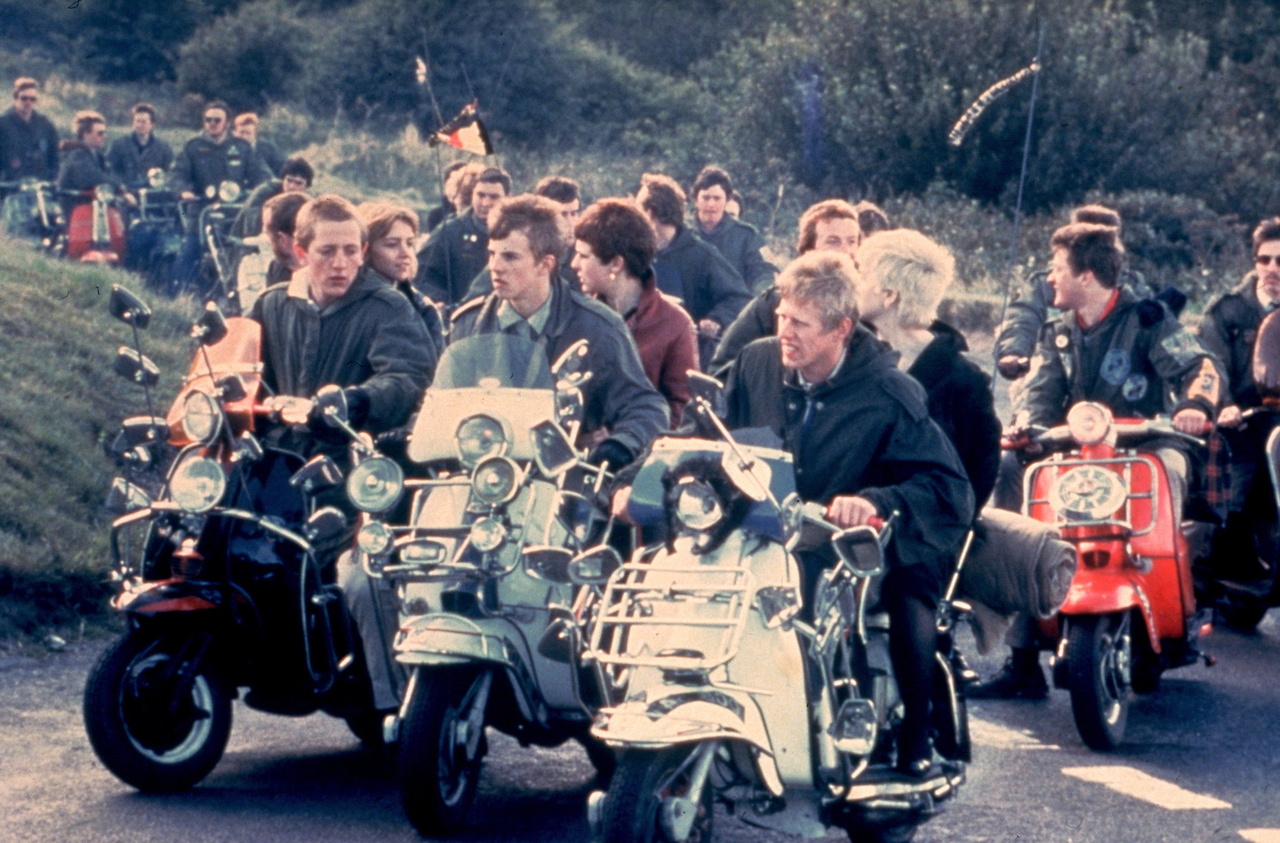 "Music, fashion, fine suits and cheeky modes of transport – the Mod was and is an icon for all time," says dashing designer Duncan Quinn, whose first choice for his bespoke suits (below) is mohair, a retro fabric made famous by the Mods. "It's a representation of freedom in a modern world. To an extent all tapered, fitted suits are simply a nod to the Mod. And the more contemporary, the more Mod."
Which was obviously the case when Mod reared its tousled head at fashion week in London recently where Stella McCartney's first men's collection was rife with references to the kind of top-drawer tailoring her dad was into before he discovered LSD. Even Paul Simenon of The Clash (below, left) showed up to rock the Mod look.
At Ben Sherman's show meanwhile dubbed The Spirit of Mod (below) the British brand reinvented several Mod classics like the iconic "fishtail" parka. The look may be a bit more fitted but Pete Townshend would be right at home in any of them – especially the ones with Union Jack linings.
This comes on the heels of a major UK exhibition about The Jam, the original Mod revivalists, with frontman Paul Weller (below), long an inspiration for the likes of British designer Paul Smith, also putting in a cameo appearance in the hit show Sherlock while he gets ready to release his first movie soundtrack for Jawbone. 
Even David Beckham is getting in on the act, with his new collection designed in collaboration with Savile Row's Kent & Curwen offering up more than a few nods to Mod. Becks loved the idea so much he became a part owner of the storied brand, which was founded in 1926 and was a favorite with many of the original Mods.
Both Beckham's overcoats and Ben Sherman's parkas (below) borrow from garments originally created for the military, a key element of the Mod wardrobe which originally relied heavily on cheap and readily available items of Army surplus.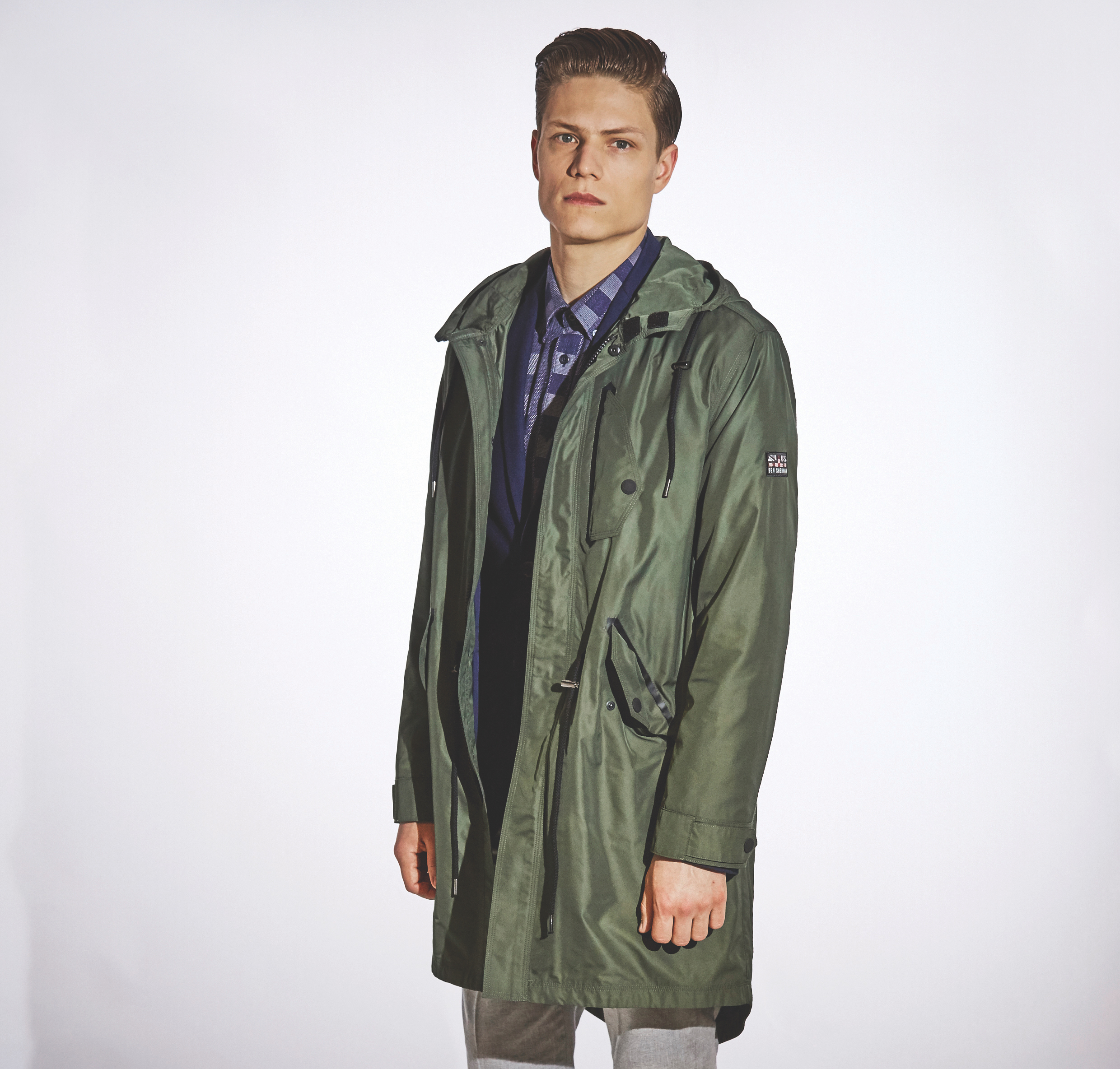 Sherman has updated the classic olive green number in high-tech, lightweight fabric for summer, maintaining the correct length for wearing over a tailored suit; originally they protected scooter-loving dandies from terrible British weather and even worse roads.
The new Mod isn't afraid of color, however; Ben Sherman's natty knitted short sleeved shirt with Mod-ish collar piping from the upcoming summer season is in a bright f-you hue while the straw trilby gets the navy blue treatment, giving it an edge.
It all harks back to The Who (below) but still feels totally on point in 2017, which is the essence of Mod style's enduring appeal – it never feels constrained by just one look but constantly evolves. That's definitely something to keep in mind the next time you decide to upgrade your wardrobe.