The Model From Calvin Klein's Controversial 'Up-Skirt' Ad Speaks Out
She refuses to disavow the infamous shot.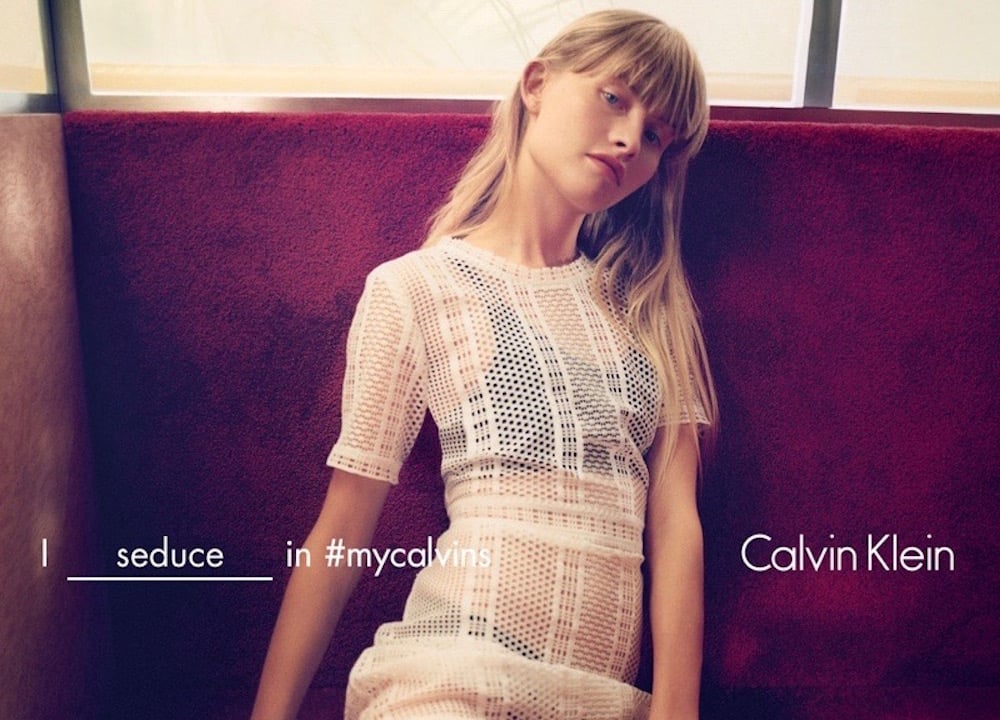 Calvin Klein went for broke in its Spring 2016 advertising blitz, serving us butt cleavage and Kendall Jenner squeezing a grapefruit. Much of the campaign, entitled "Erotica," seemed like textbook Calvin Klein, but many think an up-skirt shot of a Danish model pushes too far. 
23-year-old Klara Kristin was photographed from beneath her silk slip, exposing blue and white polka-dotted underwear. Accompanying the shot was the caption, "I flash in #mycalvins."
The outrage came fast and furious, with Internet commentators condemning its "peeping Tom" effect. On her part, the model behind the furor recently took to Instagram to defend herself. 
https://www.instagram.com/p/BFWV43qG2aG
"I LOVE this photo @harleyweir took of me… all this discussion about it makes me think about how alienated and scared some people are to the female human body… Be and love yourself and your sexuality," she wrote in a caption.
Regardless of her take, critics aren't holding back. The National Center on Sexual Exploitation (NCOSE) demanded in a petition that Calvin Klein pull the ad, calling it a "glamorized depiction of an 'up-skirting' victim."
Calvin Klein hasn't backed down. The photo still lives on its official Instagram account, where it's racked up over 46k likes. Likewise, its photographer, Harley Weir, reposted the photo to his Instagram to show his defiance.
Calvin Klein is obviously no stranger to backlash, having first roused controversy in those suggestive 1981 commercials with a 15-year-old Brooke Shields (see below).