Motorola Brings Back Iconic Razr As A $1,500 Folding Android Smartphone
The classic flip phone from the early 2000s is making a high-tech comeback.
Motorola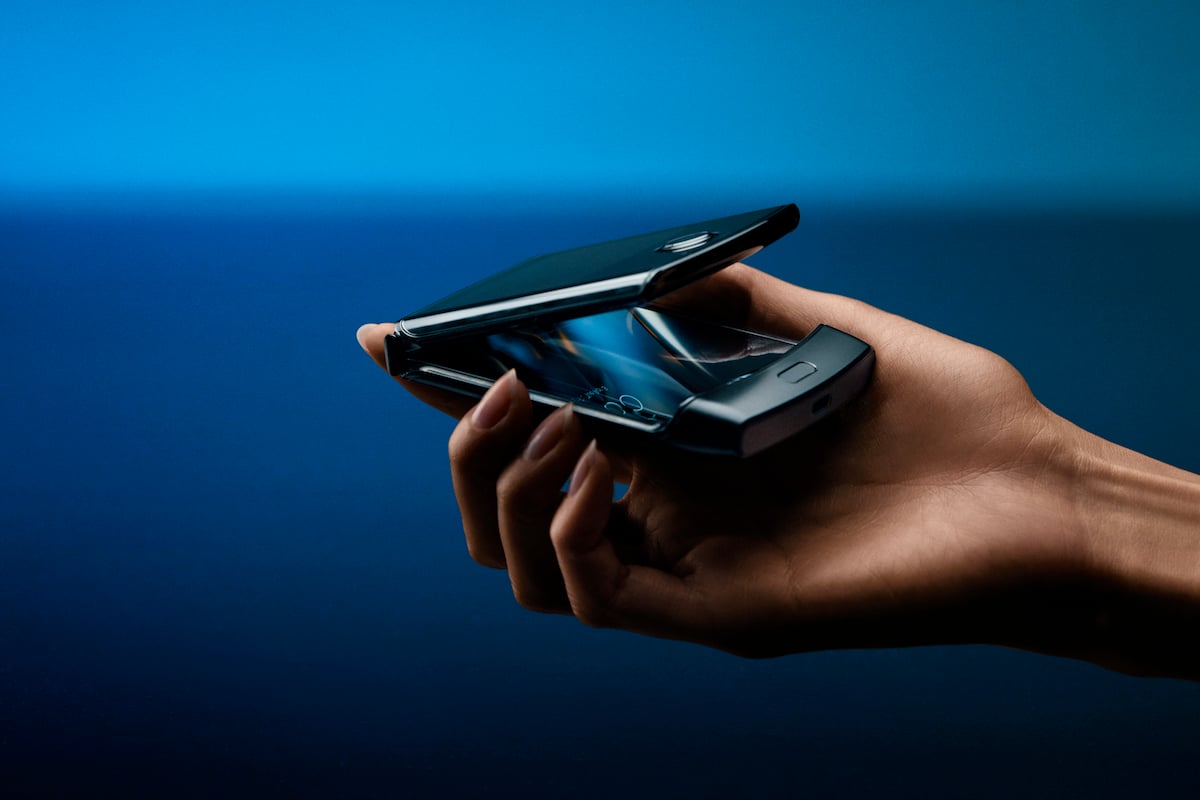 On November 13, Motorola finally let us know the rumors were true: They have reinvented their iconic razr clamshell phone. And yes, at first glance, it looks just like the elegant, old-school razr, one of the most popular phones in the world prior to the smartphone era.
But once opened to reveal what the manufacturer calls Flex View, this razr is a standard-sized (6.2″ screen) Android smartphone, and with its foldable screen it becomes the first of its kind—unlike the foldable phones introduced so far by the likes of Samsung and Huawei, the razr is a truly pocket-friendly flip phone. And if anything Motorola has outdone themselves.
There's an exterior display when the razr is folded, and it's as interactive as the interior. So the smartphone user's habitual glance to check the time or notifications won't be frustrated with this phone, either.  
If you're not quite old enough to recall the original RAZR—well, its popularity can't be exaggerated. Soon after it was launched in 2004 it became a staple of 00s fashion. A status symbol, really. That's why Motorola says the original RAZR is still its best-selling phone, ever. 
The world's first clamshell smartphone is a unique fusion of convenience and forward-looking tech. You can still stay connected with that exterior display, though—Motorola calls it Quick View and a user can make calls, respond to messages, as well as take a selfie or two with the external camera.
A handful of specs for those who want numbers:
The razr has a Qualcomm® Snapdragon™ 710 processor and a generous 128 GB of internal storage.
Six gigs of RAM
Splash-proof, water-repellent design
The 6.2" folding pOLED screen
HD (2142 x 876p) graphics
All the location services you might need, including GPS and GLONASS
Right now Motorola says its revamped razr will be exclusive to Verizon. 
Pre-orders begin December 26, 2019, and they'll be on store shelves in January 2020 You'll also be able to purchase a razr for its $1,499.99 MSRP on motorola.com.