You Can Now Own That Rug From 'The Shining' and Furniture From 'Blade Runner' and 'Mad Men'
This cinematic-inspired site sells distinctive decor seen in classic movies and TV shows.
(Photo: Film and Furniture)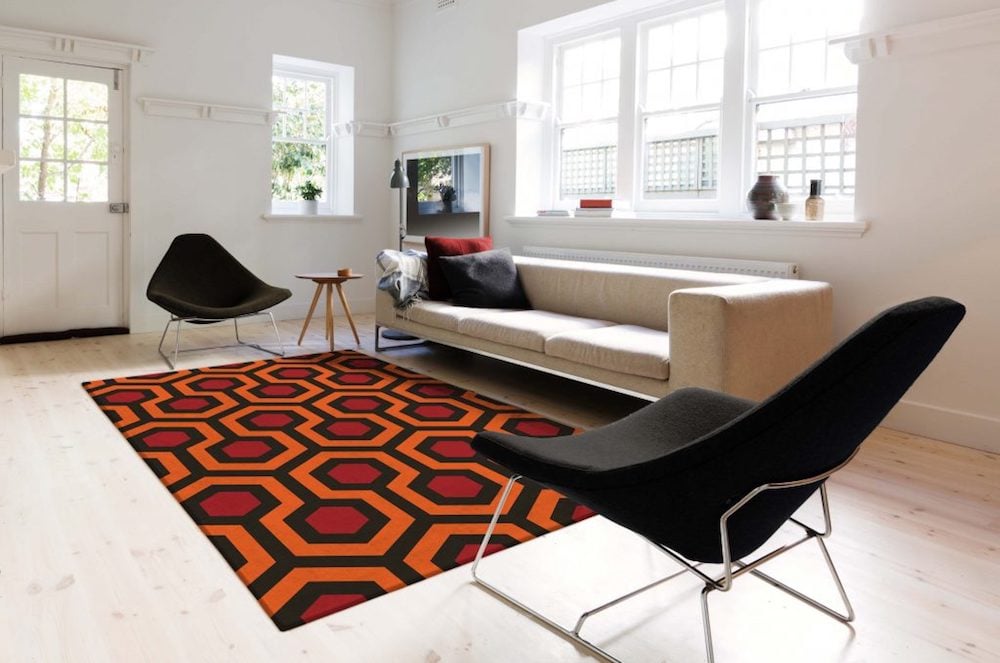 You can now live in the worlds of some of your favorite movies and television shows, thanks to the online marketplace Film and Furniture.
Founder Paula Benson has tracked down some of the decor and furniture that defined the aesthetics of classics films like The Shining and shows like Mad Men and is selling them to the public.
Film and Furniture offers actual pieces you saw in films such as Blade Runner 2049 and 2001: A Space Odyssey, and in other instances Benson and her team have collaborated with the designers for exact replicas.
A highlight is rugs in the same pattern as the carpets from the hotel in The Shining, for which Benson teamed with original designer David Hicks. Another is a lamp seen in Blade Runner 2049, which appeared in the LAPD office of Joshi (Robin Wright).
"Myself and my fellow furniture fanatics have formed a combined encyclopedic brain and can recognize many items we see in films, movies and on TV," Benson told Inside Hook.
"We attend a lot of furniture and interior design trade shows and it all seeps in. If we don't know it, then we'll ask the production designer or set decorator of the film, and it's always a pleasure to find out more about the stories behind their choices."
Check out some more famous furniture, here.