The New Balance 247 Luxe Gives a Classy Upgrade to a Classic Sneaker
These aren't your dad's New Balances.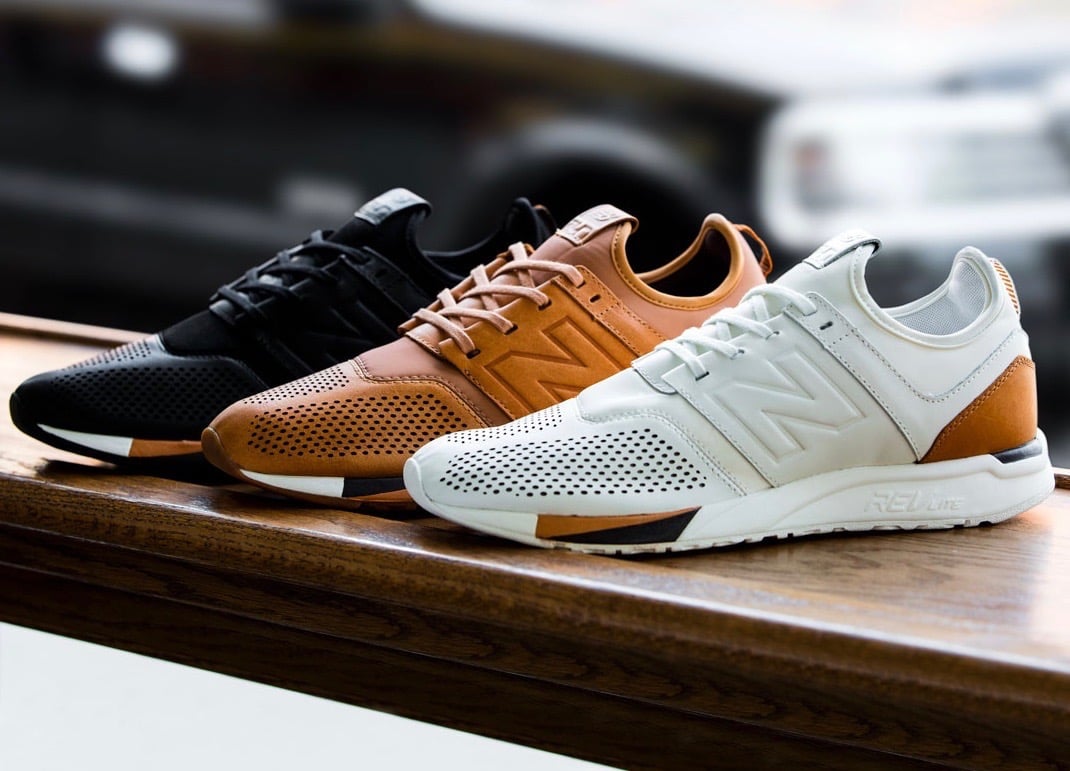 New Balance, despite reasonable prices and an emphasis on comfy athleticism, seemingly can't shake its perception as the go-to brand for sensible dad-types. Well, this upgraded new sneaker release doesn't give a damn about the brand's mild-mannered reputation.
The New Balance 247 Luxe is decidedly dressed-up in full-grain leather, a collar-strap design and sleek white midsoles. Still, they won't be as stuffy as dressier leather kicks as perforated toe vamps allow plenty of breathing room, while maintaining the premium New Balance places on performance and wearability.
If the orange option doesn't suit your style, there are two additional colorways—black or white, both with less conspicuous tawny details.
The New Balance 247 Luxe will be available online or at global retailers beginning Jan. 7 for $119.95.