G-SHOCK's Ruggedly Stylish New Connected Watches Keep Accurate Time Anywhere in the World
Stay in sync with G-SHOCK's Bluetooth-equipped MT-G and G-Steel timepieces.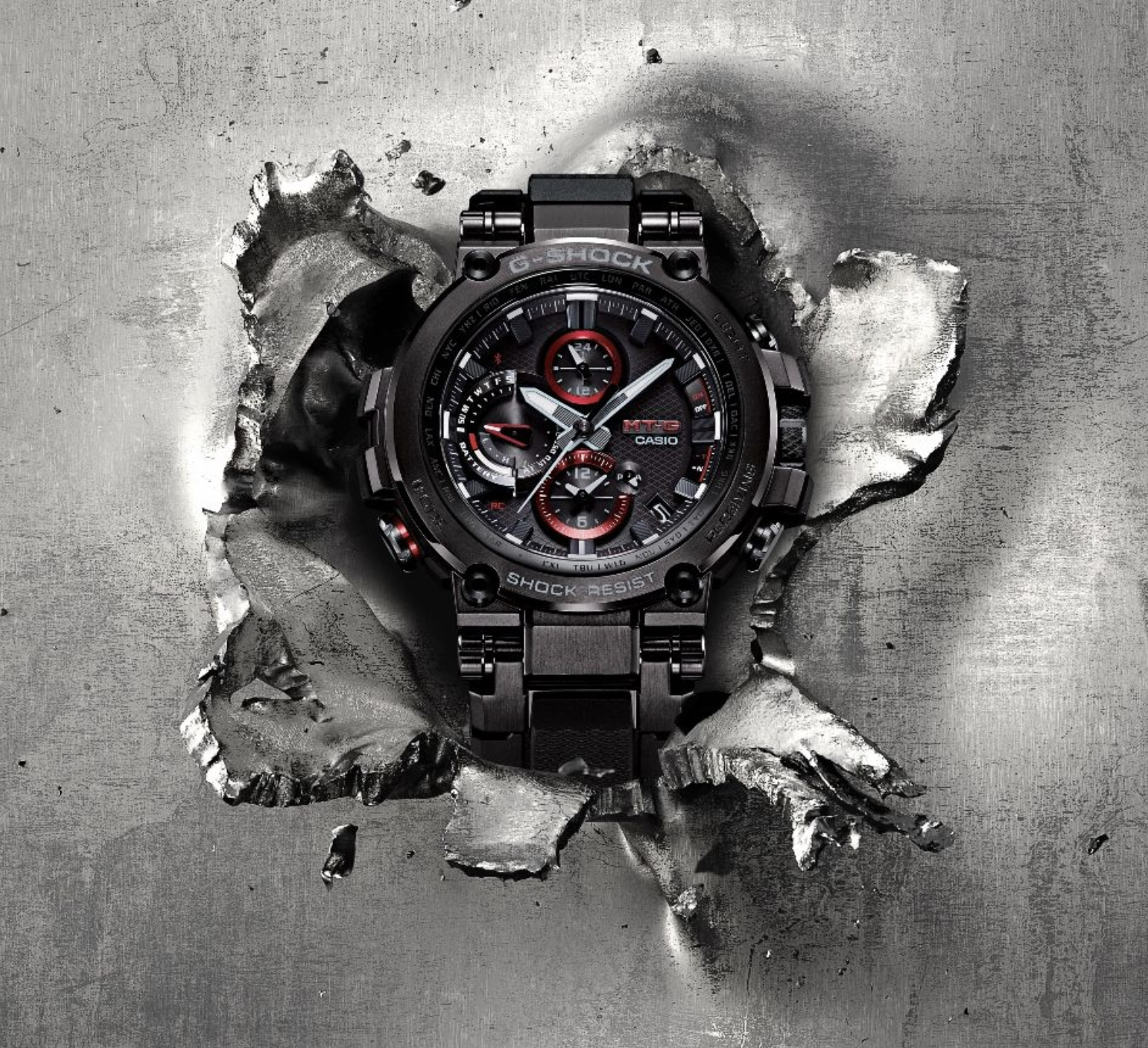 G-SHOCK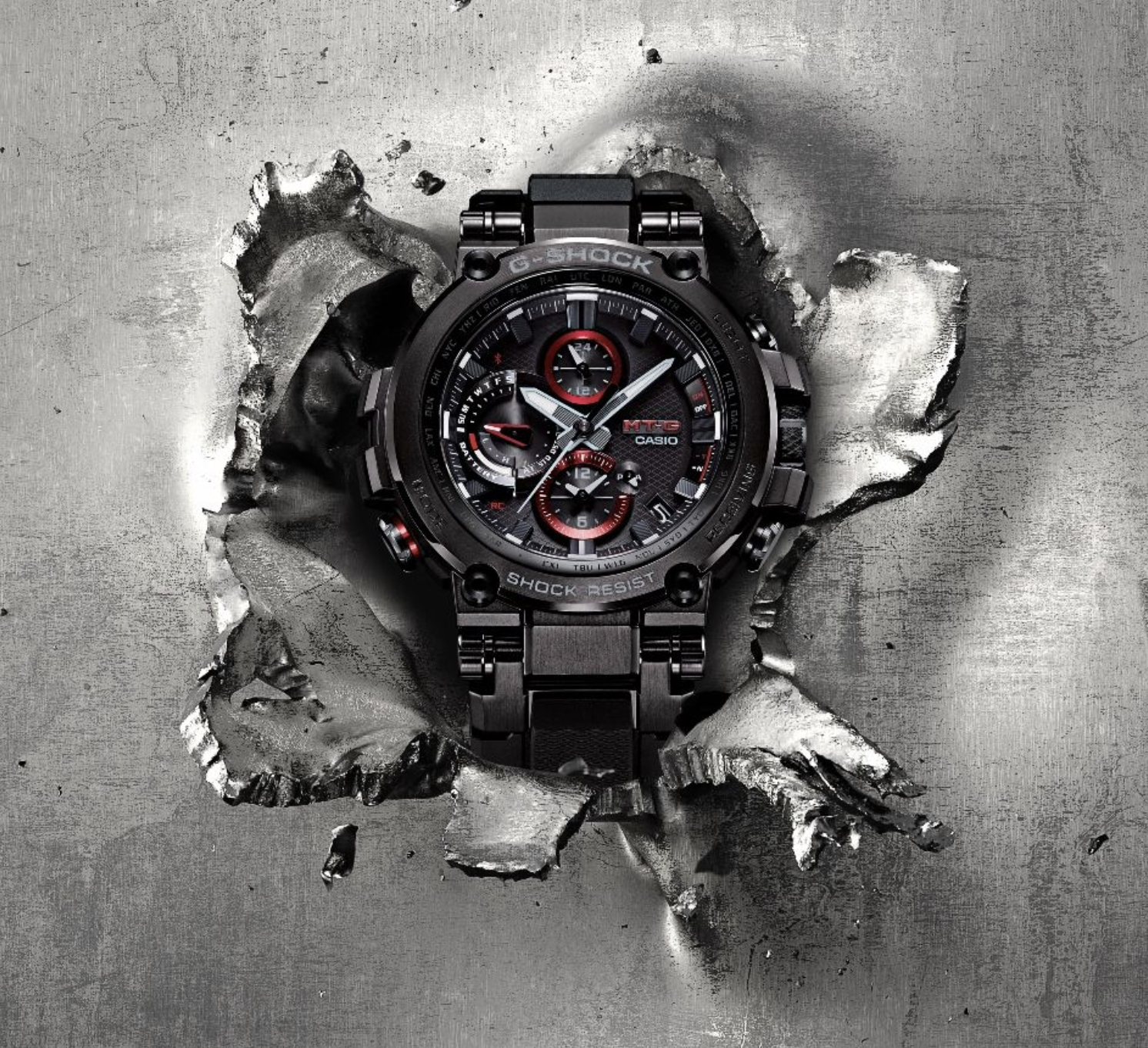 Presented by G-SHOCK
There are plenty of high-tech connected watches out there. Ditto plenty of ones designed for those with an active lifestyle. Neither tend to be very handsome however, and few can really go the distance when the going gets tough. But G-SHOCK's newest timepieces tick all those boxes and more.
No doubt you've heard about the legendary G-SHOCK, the toughest watch of them all – the 1983 original had a 10-year battery life, was water resistant to over 300 feet and could survive a 30 foot-plus fall onto a hard surface. 
Since then they've only gotten more indestructible, and the latest additions to the beloved watch brand's top-end MT-G and G-STEEL collections are equal to anything out there in terms of cutting-edge tech and looks to match.
If James Bond ever decides to up his game, the G-SHOCK MTGB1000B-1A Connected watch should be on his shopping list. It can keep accurate time anywhere in the world by connecting to an internet time server via the G-SHOCK Connected smartphone app or using radio wave time-calibration signals – Multiband 6.
Additionally, MTGB1000B boasts world time up to 27 cities, Super Illuminator LED light, stopwatch and countdown timer, daily alarm, full auto calendar, and battery level indicator.
Its striking 52mm blacked-out stainless steel case with red accents features a Core Guard structure linking the bezel, back cover and band for additional strength. 
Its water resistance rating clocks in at over 650 ft. while the rugged battery is solar-powered. And a titanium coating and sapphire crystal add an extra layer of resilience to whatever life throws at it.
The G-SHOCK GSTB100XA-1A G-STEEL, meanwhile, is the first G-STEEL model available with a state-of-the-art, lightweight layered carbon bezel of the sort found on watches costing thousands of dollars. 
As with the MTGB1000B-1A a Bluetooth function allows it to connect with a smartphone via the G-SHOCK Connected app to receive ultra-accurate time information from a dedicated internet server.
Equipped with the G-SHOCK Tough Solar system for a stable power supply, it also features a 24-hour stopwatch and countdown timer, alarm, battery indicator, and LED light. 
The resin band and buckle are extremely comfortable and adaptable to any environmental conditions while the bright blue highlights are a subtle yet effective reminder that this is no ordinary watch.
It's easy to see why G-SHOCK watches are popular with elite special forces soldiers; some G-SHOCK models even have flight log capabilities. 
You don't have to be going into combat or orbit to wear one, but it's nice to know your great-looking timepiece can handle the stress if the situation does heat up. 
Ready to strap on one of these mission-critical watches? Buy the MTGB1000B-1A online for $900, while the GSTB100XA-1A is $600, available at GSHOCK.com or at any G-SHOCK retailer near you.