Converse Gets Colorful With G4 Basketball Sneakers
Retro style meets modern technology.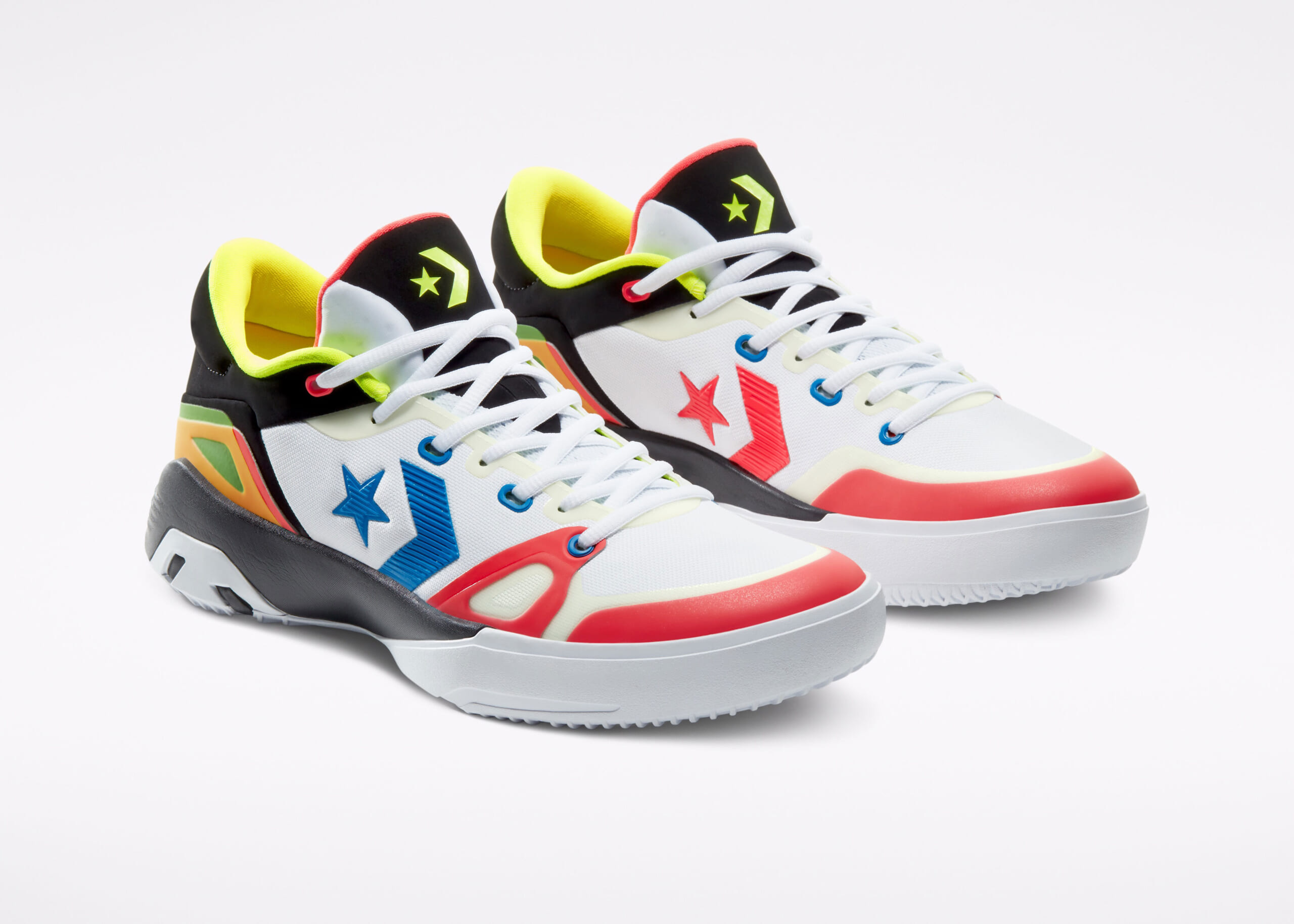 Converse combines flashy 1980s-era aesthetics and modern tech with the brand's new G4 basketball sneakers.
The G4 utilizes Nike React foam in the heel and a Nike Zoom Air unit in the forefoot for smooth heel-to-toe transitions that absorb, store and transfer energy. Converse cited Golden State Warrior Draymond Green as an example of an active, multi-position player for which the G4 is designed.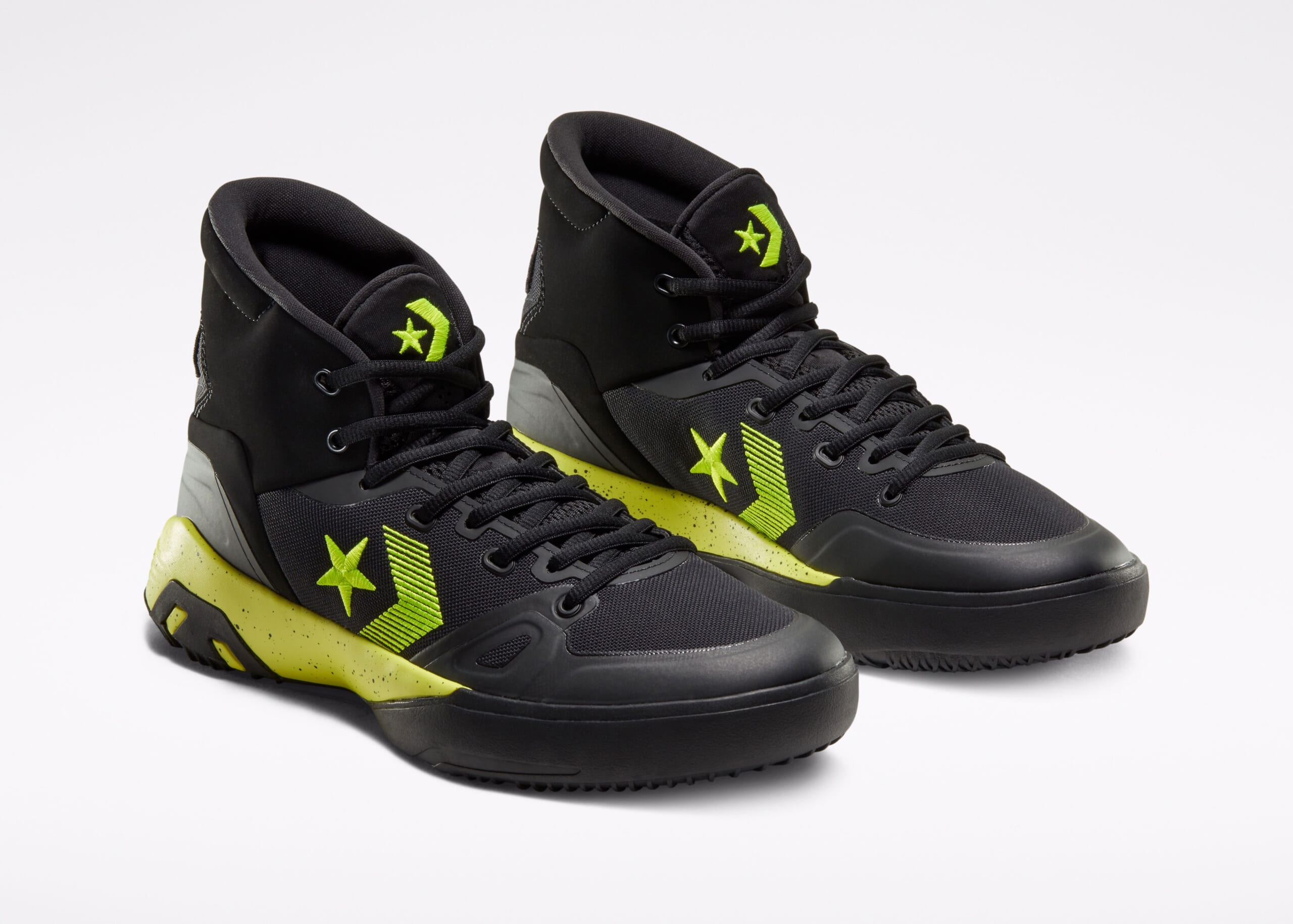 "When a player comes down on their heel," Converse exec Brandis Russell explains, "the shoe activates the stored energy, and allows him or her to propel forward, especially for relentless players like Green."
The loudest G4 colorway is definitely the Volt low-top, which boasts an eye-popping array of red, blue, yellow, black, and green accents. The same black and yellow hues are also featured on the "Lemon Venom" high-top, while the Pure Silver and Solar Red and Blue high-tops are decidedly lower-key.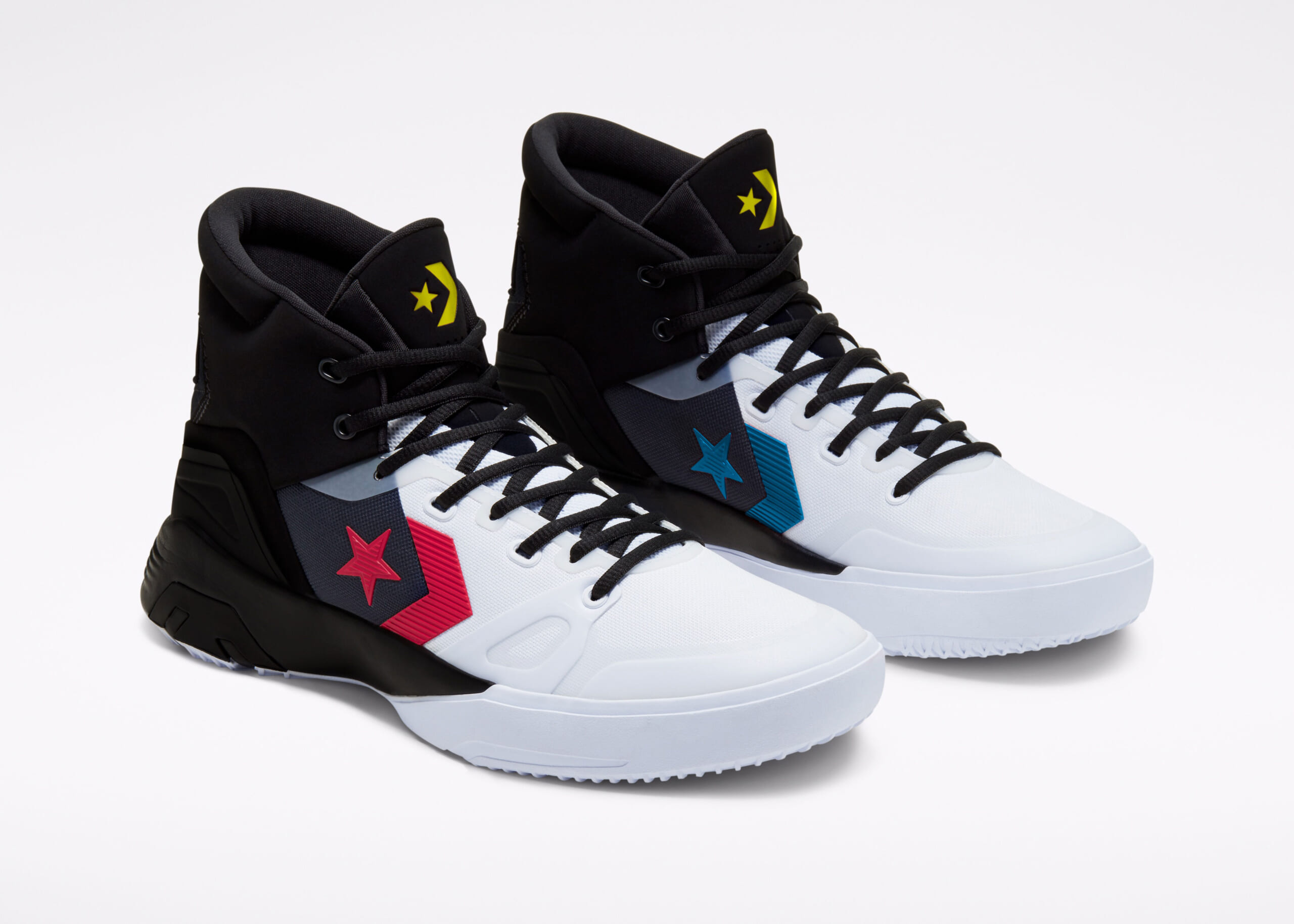 The sculpted upper, especially on the high-tops, is an evolution of the the Converse ERX's. Additional court-worthy features include a thicker collar padding at the ankle for comfort and energy-reducing arching on the outsole. 
The G4 follows the release of the more streetwear-oriented CX line, which feature a new stretch canvas, foam and outsole that are designed to improve fit, form, sizing and function.
Various CX line kicks are available to buy now for $75-$120 on Converse's website. Prices for the G4 will be announced when it drops on May 1.