Nike Set To Bring Back Iconic 'Oreo' Flyknit Sneaker
The athleticwear giant's big leap forward in running shoes is getting a reboot.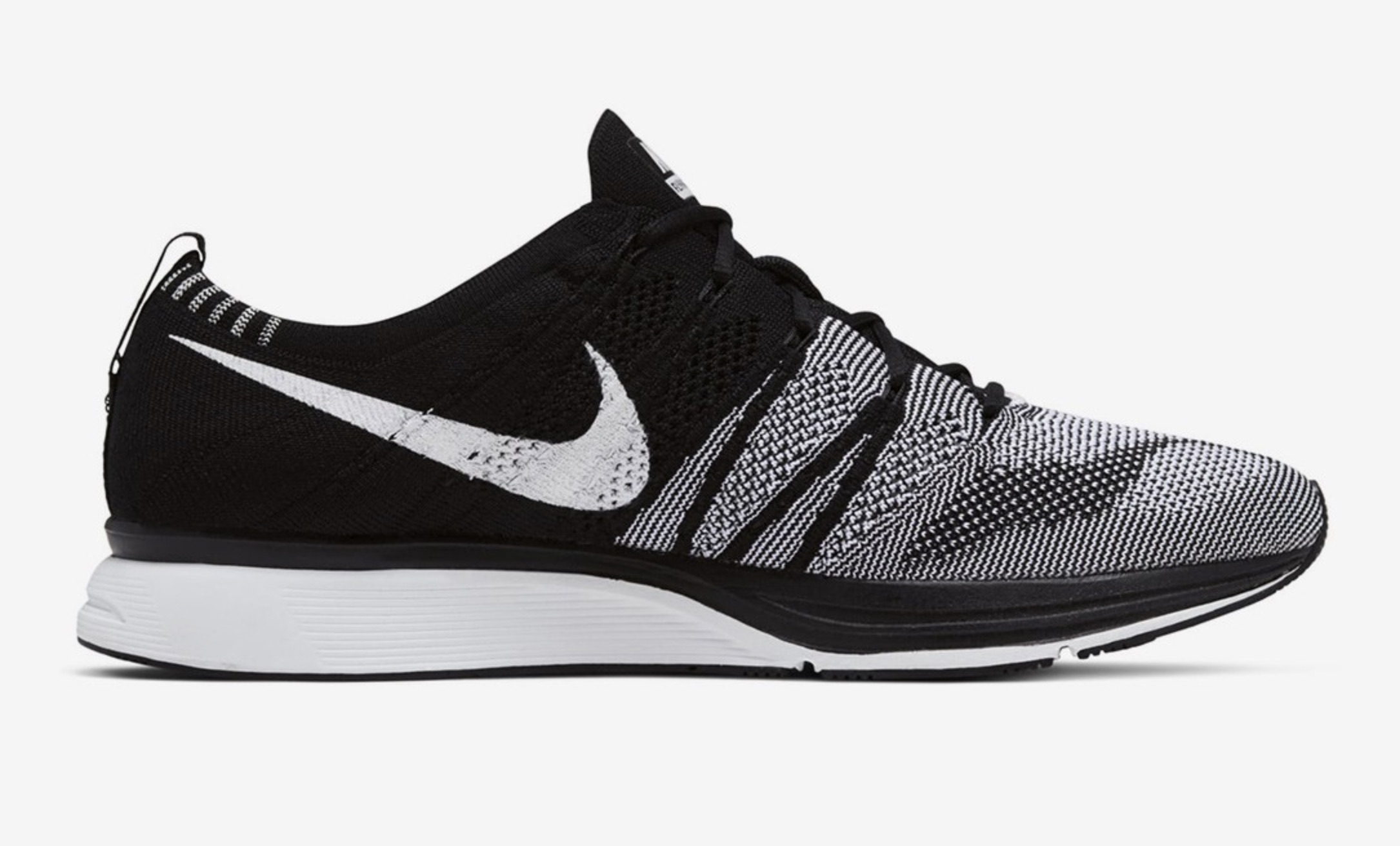 Nike
In 2012 America was in the midst of a bit of a running craze—not the first and surely not the last—and shoemakers were hustling to keep up with a sudden need for lightweight, durable sneakers. Nike answered the call with their OG "Oreo" Flyknit Trainer and eight years later, they're bringing it back.
HighSnobiety spotted  what amounted to an accidental leak on Nike's part when the company apparently published the Flyknit announcement too soon on its SNKRS calendar.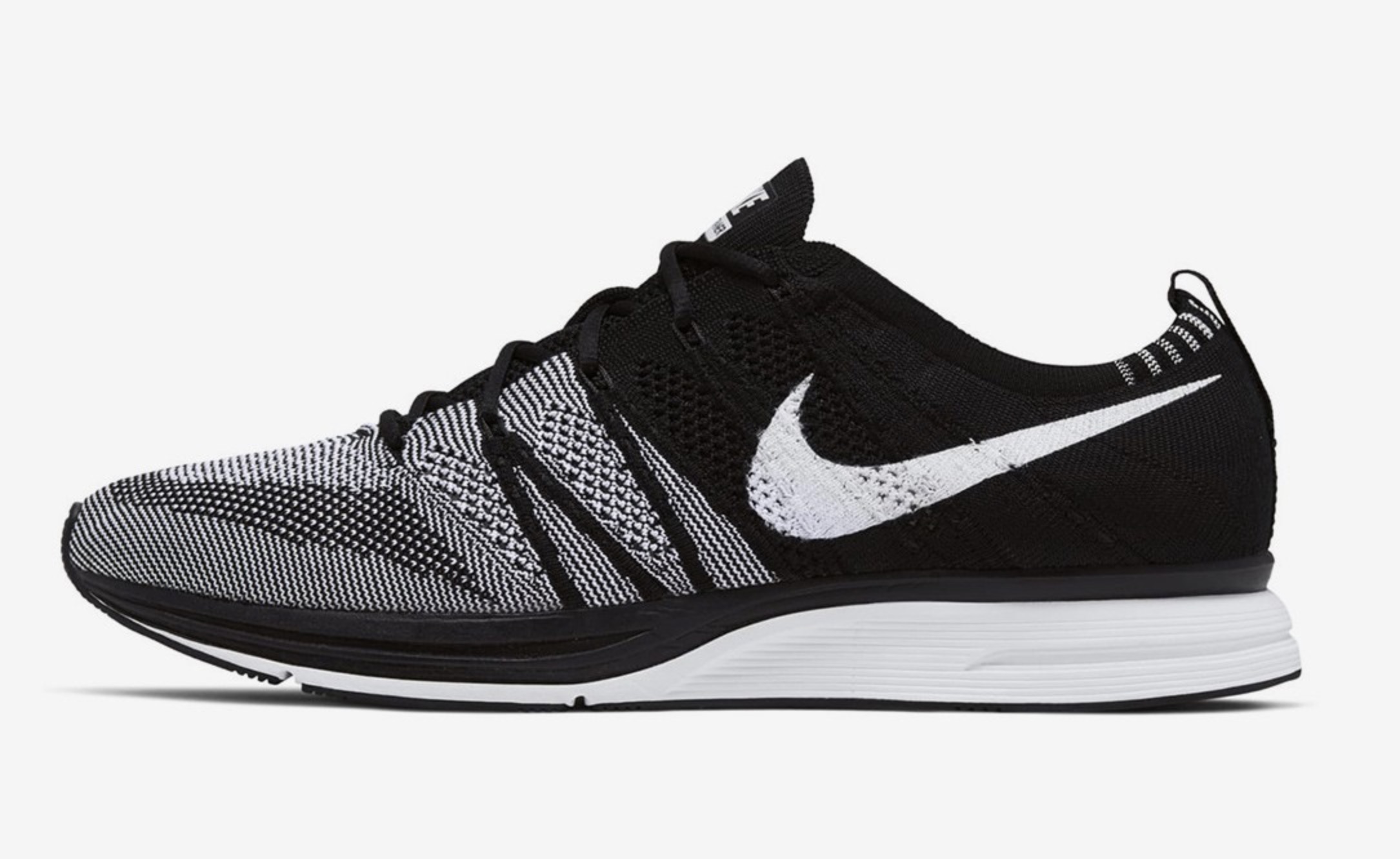 HighSnob explains what made the 2012 Flyknit so special:
Flyknit was one of the biggest advancements in sneaker technology when it was unveiled by Nike ahead of the 2012 Olympics and one of the first sneakers to don the new technology — the Flyknit Trainer — reached iconic levels among sneakerheads. The original black and white colorway (nicknamed Oreo) was highly popular for years before the runner trend died down.
When the same style was made available for a time in 2018, it retailed for $150, but the 2020 price hasn't been announced.
According to HighSnobiety's sharp-eyed editors, the OG Oreo Flyknit drops on May 10, so keep an eye out for them to appear on Nike.com.