Nike Wants 'Fanny Pack Slides' To Be The Hottest Sandals of Summer
Imagine if a flip-flop and a fanny pack had a baby…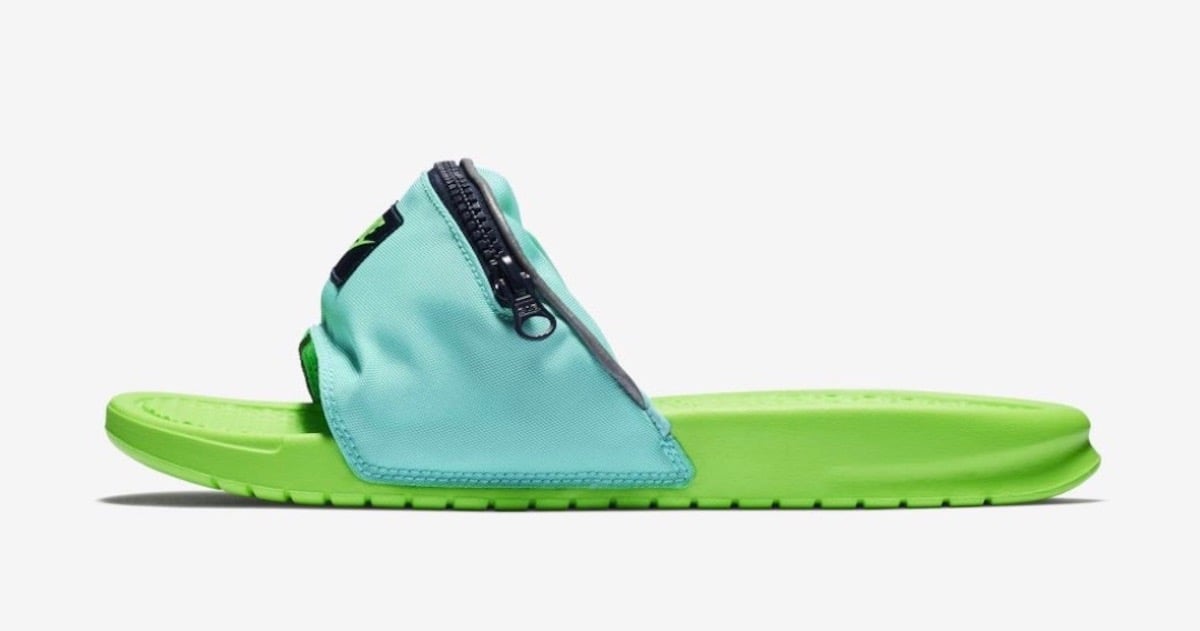 (Photo: Nike)
We've been telling you that "dad shoes" are the hot new footwear craze, but we had no idea to what dweeby heights Nike would take the cheeky trend.
Nike just debuted the eye-popping "Fanny Pack Slide" sandals, which have literal fanny packs where the straps usually are.
We've checked the calendar, and nope… it's not April Fool's. These unholy hybrids of fanny packs and summer slides appear to be totally legit.
They're an aggressively dorky spin on the brand's classic Benassi slides, which traditionally do not have a zippered pouch up top.
Nike has yet to cough up a release date or price, but we know they will be available in a variety of summer colorways: lime green and turquoise, black and pink and all-black for those trying to keep it relatively low-key.
Hey, if your phone and wallet are constantly sliding out of your pockets, and you're down with some seriously statement-making slides, maybe try these out.
Would you ever rock a pair of Fanny Pack Slides?