Nike's Self-Lacing HyperAdapt Sneakers Kick Off Brand New Colors
Those iconic 'Back to the Future' kicks just got even cooler.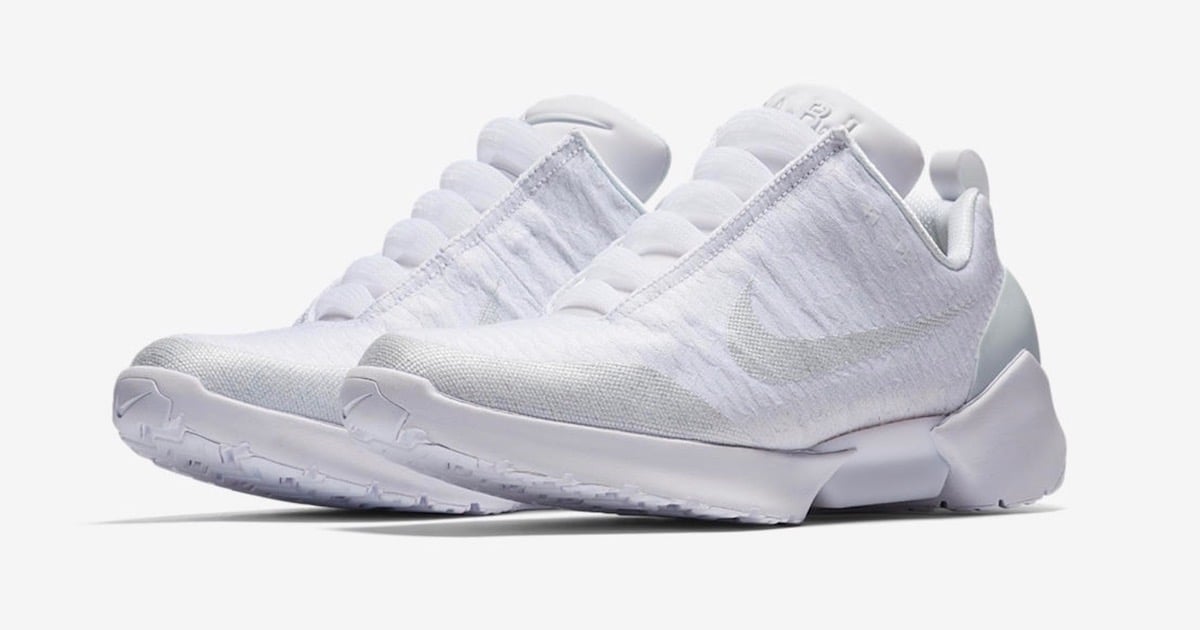 Nike is getting serious about the future of footwear.
Either to meet sky-high demand and keep up the hype, it is dropping new colorways of its self-lacing HyperAdapt 1.0 model like mad, most recently in all-white and black-and-white.
The white-on-white model is dubbed the Pure Platinum while the black-and-white option is simply the Black/White. 
Enough about the color: the beauty of these is that they electronically adjust to the contours of your feet. Once you step in, your heel hits a sensor, triggering the "adaptive lacing technology."
They've been touted as the "Back to the Future kicks," namely because Marty McFly rocked a similar pair in the sequel. That was way back in 1989, when such technology seemed impossible.
Now you've seen them in "Black/Blue Lagoon," "Tinker Blue," orange camo and red camo. But we sorta dig the Pure Platinum and Black/White most.
Both will be available as soon as February 23rd and will go for $720.