The Nike Lunar Force 1 Duckboots Are Here To Kick Winter's Butt
It's only fitting that they come in this snow-white "Ice" colorway.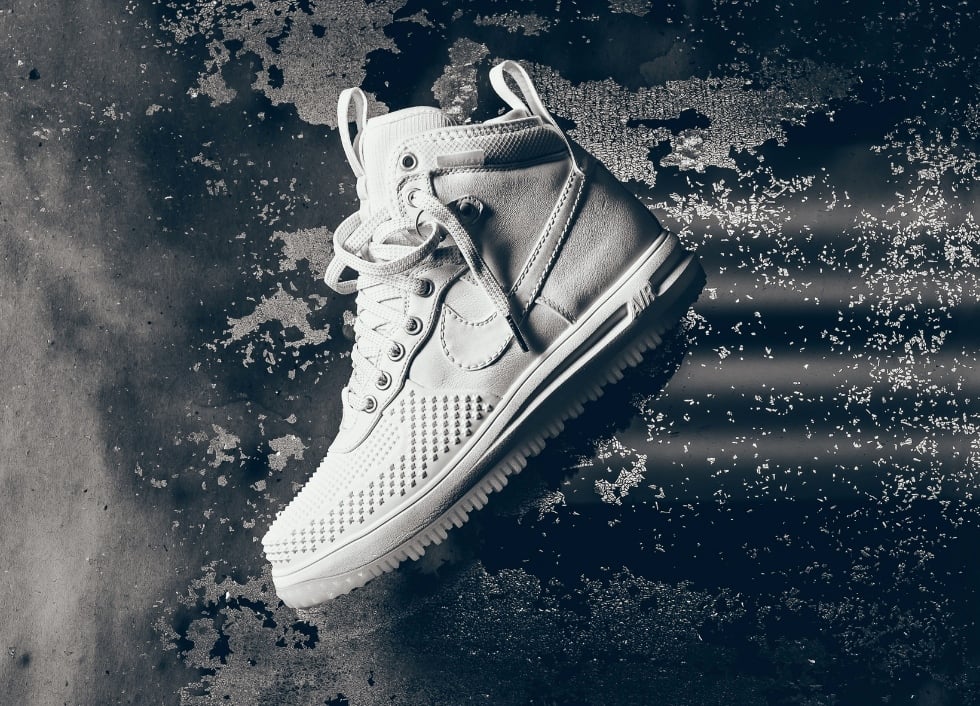 Winter doesn't have to mean chucking your favorite sneakers into the far reaches of your closet. Case in point: the new Lunar Force 1s from Nike are downright blizzard-resistant, while still maintaining the sporty look of a classic high-top sneaker.
Coming in an "ice" color option of all white, Nike's latest sneaker boot boasts the iconic silhouette of the AF 1. Still, the shoes are impressively constructed to safeguard your toes from snow, and the leather is tough enough to stop water from seeping in. And that all-white colorway will leave the impression you're practically gliding over ice.
The most conspicuous style flair is the studded effect of the toe vamp, which match up perfectly with the faint checkered pattern on the tongues.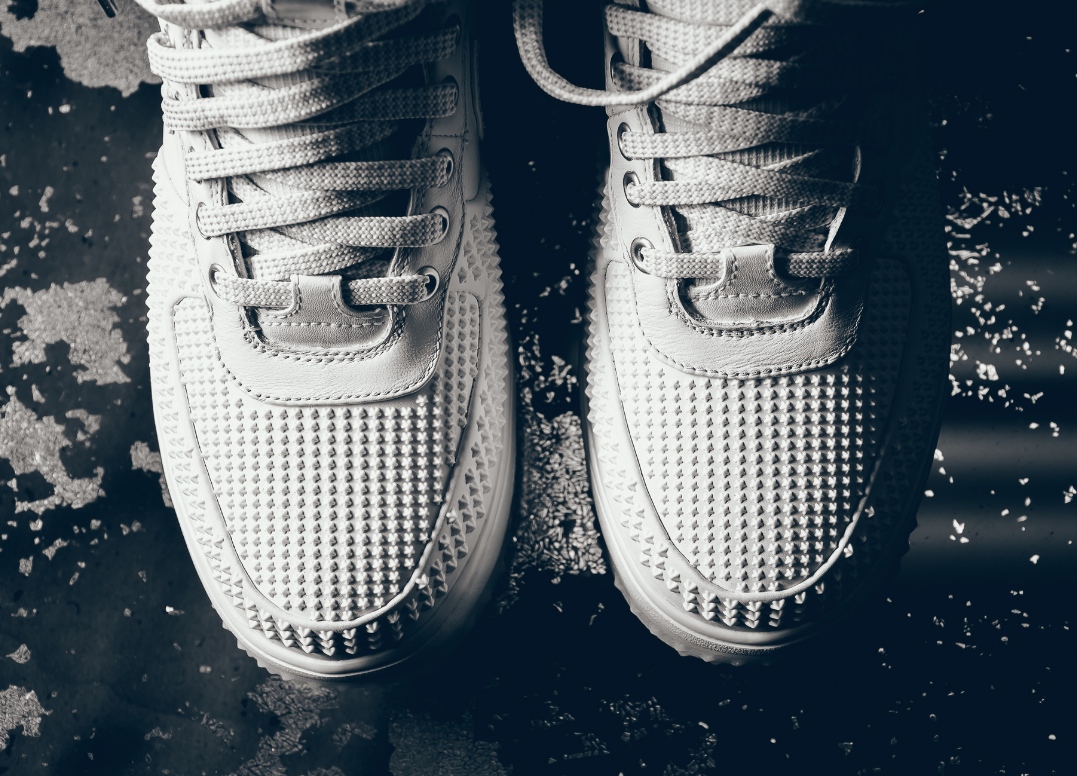 Interested? You can pick them up on Sneaker Politics for a cool $165.