Nike Reveals New Winterized, Streetwear-Inspired GORE-TEX Sneakerboot
Handle every kind of weather in rugged style.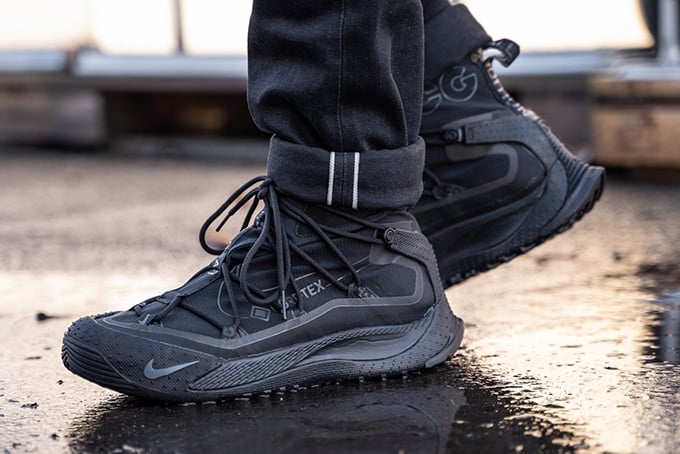 It's the middle of January and the weather is insane everywhere. In the northern hemisphere, it's winter and wherever there isn't howling wind and blowing snow it's too warm and muddy and gross from unseasonably severe, spring-like weather.
Right on time, Nike All Conditions Gear (ACG) just revealed the Air Terra Antarctica GORE-TEX sneakerboot, and it's tough as nails and ready for every condition.
The Air Terra Antarctica's uppers are lined with breathable, waterproof GORE-TEX and rip-stop fabric atop slip-proof nubby hard rubber soles. The rubber also protects the toe box and the heel in addition to serving as a power base for the sneakerboot's laces.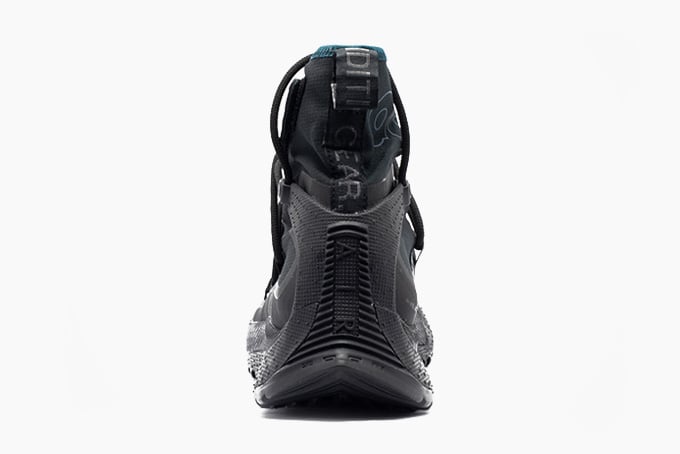 In addition to winter-resistant construction, Nike, as always, has paid close attention to design. The Air Terra Antarctica bears a striking urban-friendly style, making for standout streetwear that also performs an eminently practical function. You'll look good in any kind of weather and manage it all with warm, dry feet. 
The Air Terra Antarctica GORE-TEX comes in just one blackout colorway bearing a low-key dark seafoam green Nike swoosh.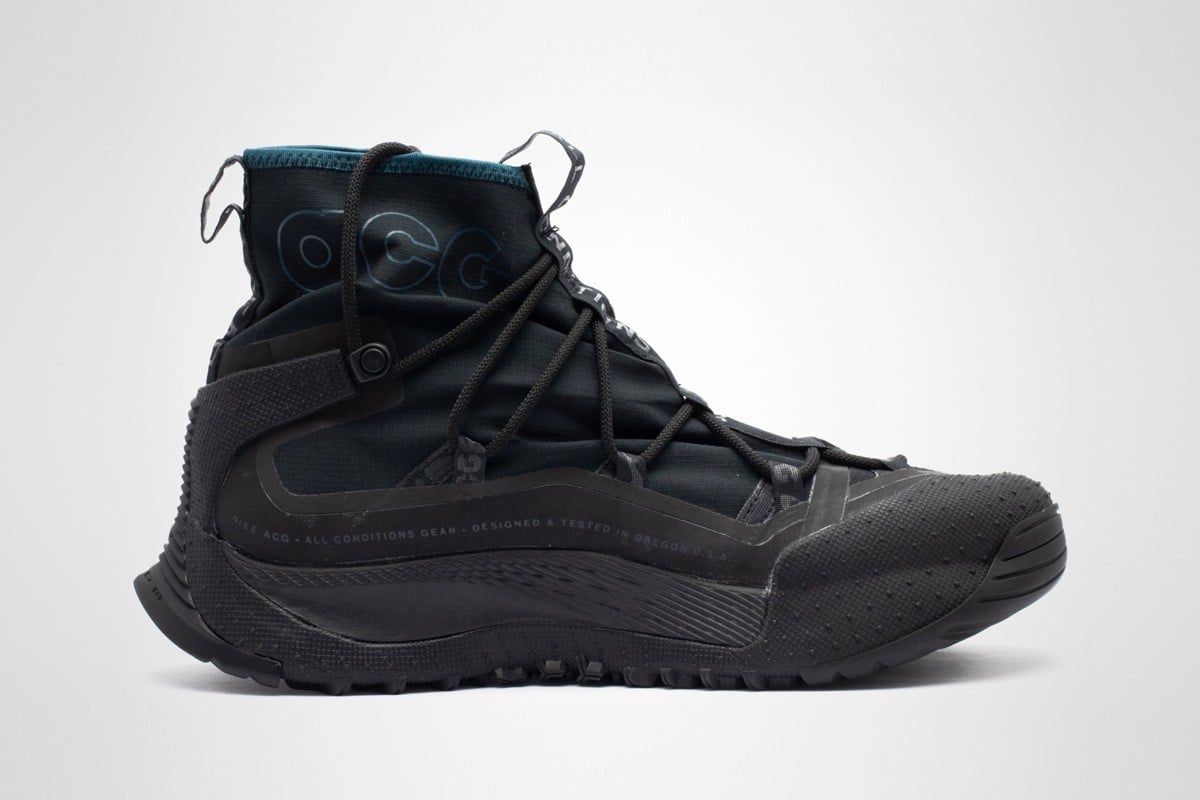 You can pre-order now here for $245, but beware—as of January 12, 2020, the website was creaking under the heavy traffic load from people shopping for these killer new kicks.