Nike's New See-Through Sneakers Let You Flex Your Sock Game
It's time to wear your wildest socks with pride.
(Photo: Nike)
Here's a trend we didn't see coming: see-through sneakers.
The fad popularized by Yeezy and Italian streetwear brand Off-White is coming to the masses. Nike will soon release its React Element 87 model, distinguished by its semi-transparent upper.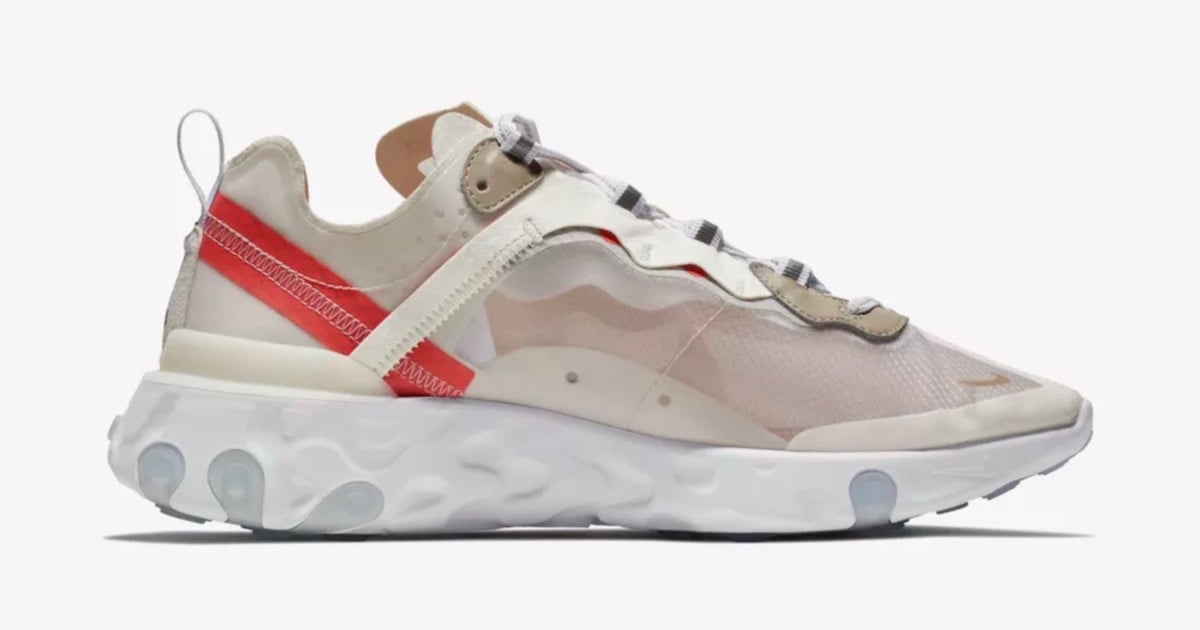 UPROXX reports that they were all the rage when they debuted at Paris Fashion Week in June and that their early release in Europe was a hit (check out some early tastemakers trying them on below).
They will soon come to North America in two colorways: grey with black details and tan with red details.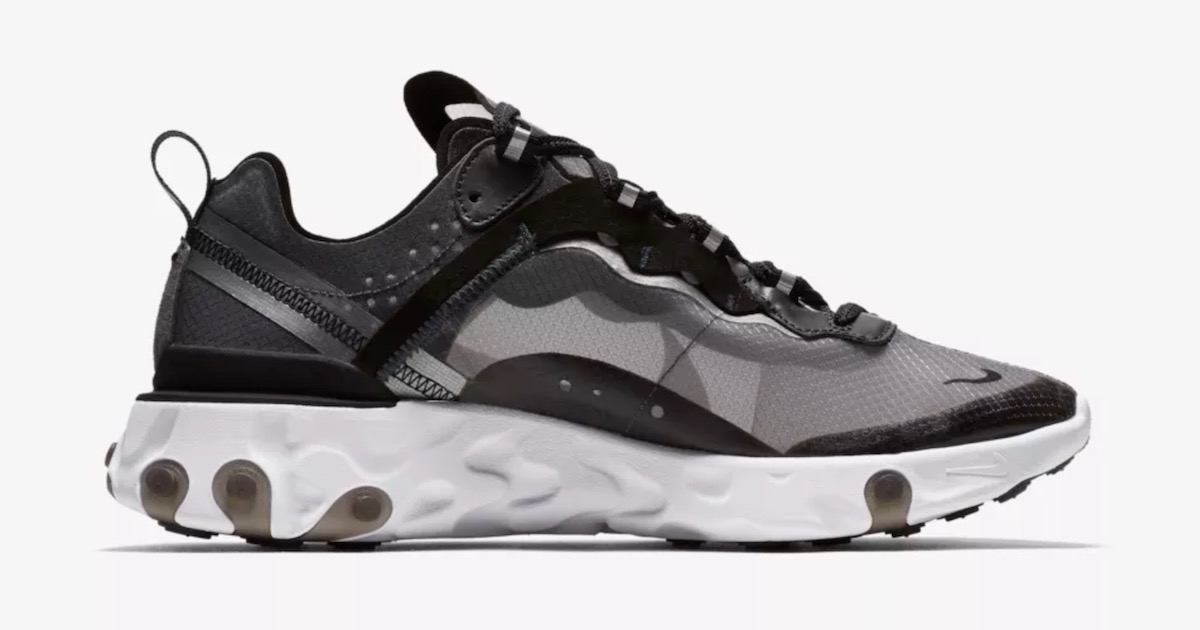 That said, the look of the shoe is largely customizable, as whatever sock you pair it with will show through the transparent upper. Feel free to get crazy with them.
Being see-through is not all that is noteworthy about these kicks. Nike is also using them to introduce its new React soles, which have drilled holes in spots where feet experience the most fatigue.
So they both look and feel great for casual wear.
Shop them for $160 when the Nike React Element 87 is made available on July 13 at 10 a.m. EDT. Act fast, as the hype is real.
https://www.instagram.com/p/BkVRFUcl5IK