Nike's Smartphone-Controlled Adapt BB Sneakers are Malfunctioning for Android Users
An app update left users unable to sync their futuristic kicks.
(Photo: Nike)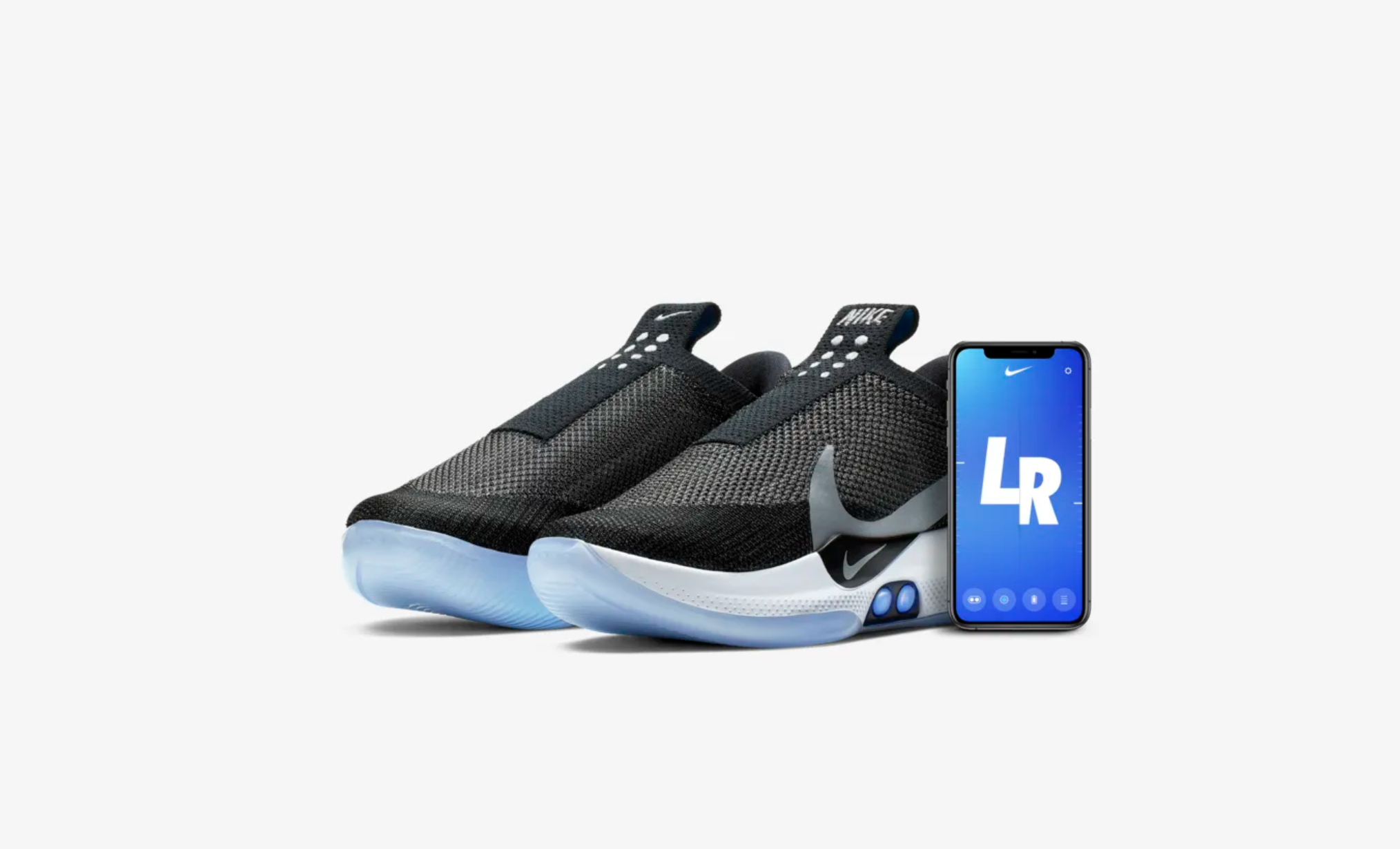 Just days after the launch of Nike's much-anticipated self-lacing and smartphone-controlled Adapt BB sneakers, some customers are reporting connection problems and complaining that their shoes aren't working.
The high-tech footwear is tethered to an app via Bluetooth and the motors do all of the tightening work. Apparently, Android users are having trouble pairing the $350 shoe to their phones, so the self-lacing feature won't engage. Considering the main selling point is the sneakers' self-lacing function, this is a problem.
According to Android reviewers, a faulty update is causing the app to crash and disconnect from the sneaker, leaving (specifically) the left shoe loose and the laces untightened. For others, however, the update is preventing the motor from working at all.
"Simply, this app doesn't work," one user wrote. "Whenever I try connecting my shoes, it says error try again or it says it's already connected with another pair of shoes."
"App wont pair with left shoe," another review reads. "Paired with sneakers right after unboxing then completely crashed after last update."
On Nike's webpage for the Adapt BB sneakers, users are advised to troubleshoot by powering their shoes off then turning them back on, performing a hardware reset, performing a system reset, and/or restoring the shoes to their factory settings.
It's believed that the glitch is affecting certain pairs of shoes that were shipped with an earlier version of the software. 
Despite the malfunction, Android users are complaining that there's a significant difference in features when compared with the iOS version, and it doesn't even have a range of tightness presets.
Some customers were able to reset the app and get it to work, but anyone who shelled out for these expensive kicks certainly wants Nike to roll out a permanent fix, and soon.