Nike Debuts Self-Lacing Sneakers Controlled By Your Smartphone
The future is now.
(Photo: Nike)
Back in 2016, Nike released its first futuristic self-lacing sneaker, the HyperAdapt 1.0, as well as the Back to the Future-inspired Nike Mag, where 100 pairs were given away via lottery.  
The auto-lacing technology of the HyperAdapt 1.0 was such a rarity, however, that the kicks sold for an eye-watering $720 a pair, making them sought after only by only the most devoted sneakerheads. 
But now, Nike is releasing a new self-lacing sneaker, The Adapt BB, which is Bluetooth enabled and controlled by a smartphone app. How's that for for futuristic? And at $350, they boast a more approachable price point to boot. 
"Designed to give you a customized, consistent fit, the Nike Adapt BB is our first power lacing shoe that's built for basketball. 
"Strong yet flexible, it adapts to your foot to provide a locked-in feel for distraction-free play," the description on the Nike website reads.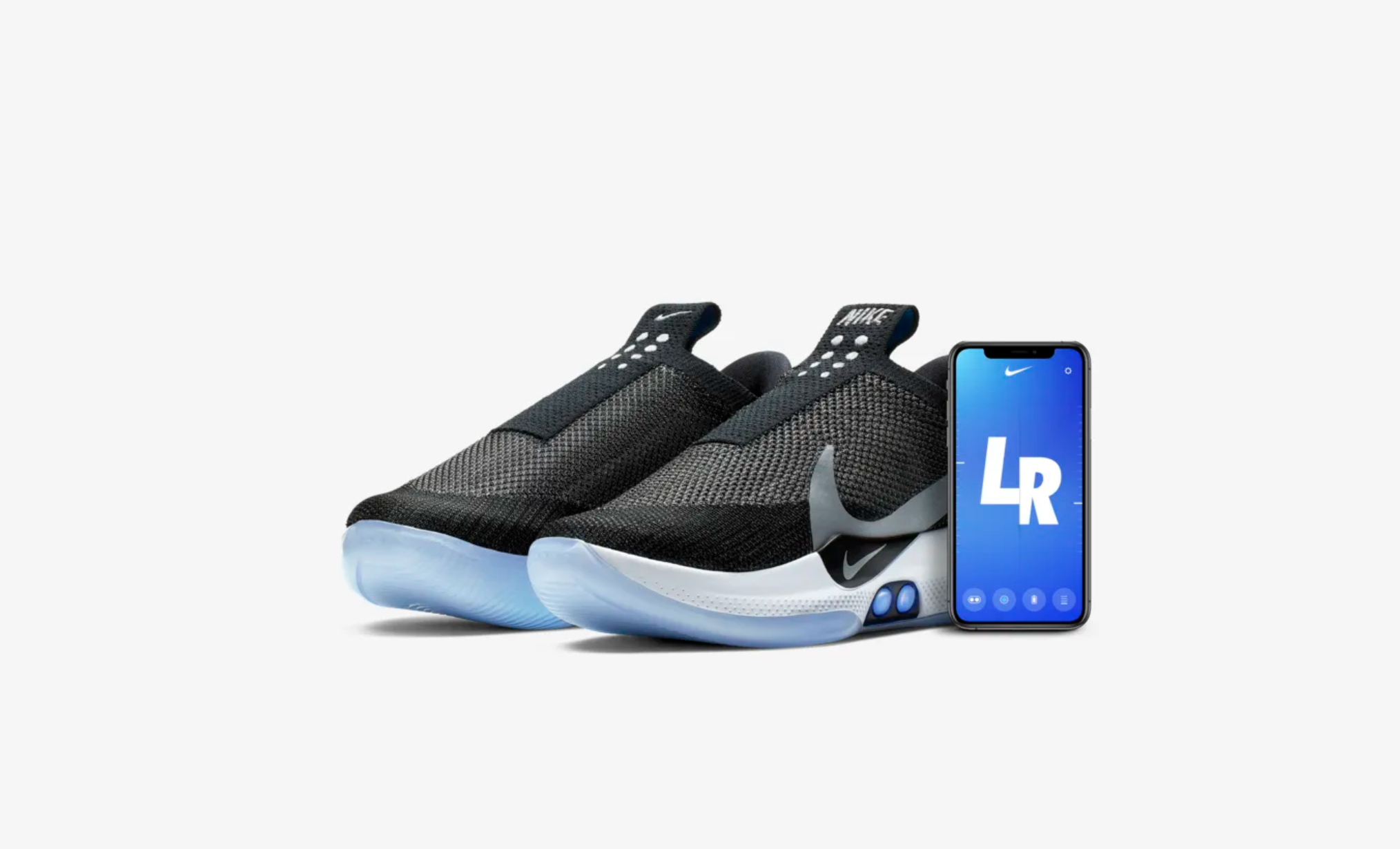 The Adapt BB conforms to the wearer's body and remembers how tight you like the laces, and automatically adjusts to your feet throughout the day by tightening or loosening the laces based on your blood pressure. It also adjusts itself to the contours of your foot, creating the perfect, customized fit.
Here's how it works: A small engine inside of the midsole pulls the hidden laces to tighten the Flyknit and quad-axial mesh upper, and two buttons on the side light up as the shoes adjust. 
Obviously, an electronic sneaker needs to be charged, which can be done wirelessly on a charging mat. "If the battery runs out while you're wearing them, don't sweat it. Your
shoes will still unlace so you never get stuck," Nike assures.
"That is the broader vision, or the biggest dream, that the product becomes so synergistic to your body. It just knows almost kind of what you're thinking," Eric Avar, VP & creative director at Nike Innovation told The Verge. "It's a natural extension of your body."
The Adapt BB will be available at Nike stores, online, and through the SNKRS app on February 17th.