Nikki Bella Reveals Which Sneakers Are Sexiest For Guys
John Cena's WWE star ex doesn't hold back on which kicks are the coolest.
YouTube/Complex
Nikki Bella is the last person you might peg as a sneakerhead, but the sultry WWE star has revealed what Nike sneakers are the coolest for men to wear, in case you're interested.  
Bella broke down her picks with Joe La Puma in the latest episode of Complex's Sneaker Shopping. Supermodel Bella Hadid had previously proclaimed her love of Nike kicks in an earlier installment of the hit web series, but there's one model in particular that's close to the gorgeous pro wrestler's heart. 
"I've always been a fan of Dunks," Bella said while holding a pair of Thomas Campbell x Nike SB Dunk His. "When they first were coming out. I was on every website." 
"Dunks are sexy—that's the sexy sneaker in my eyes," she added.
The Total Bellas star practices what she preaches. She became the first wrestler ever to wear custom sneakers—a pair of SB Dunks created by designer Dan "Mache" Gamache—in the ring during the 2015 SummerSlam event.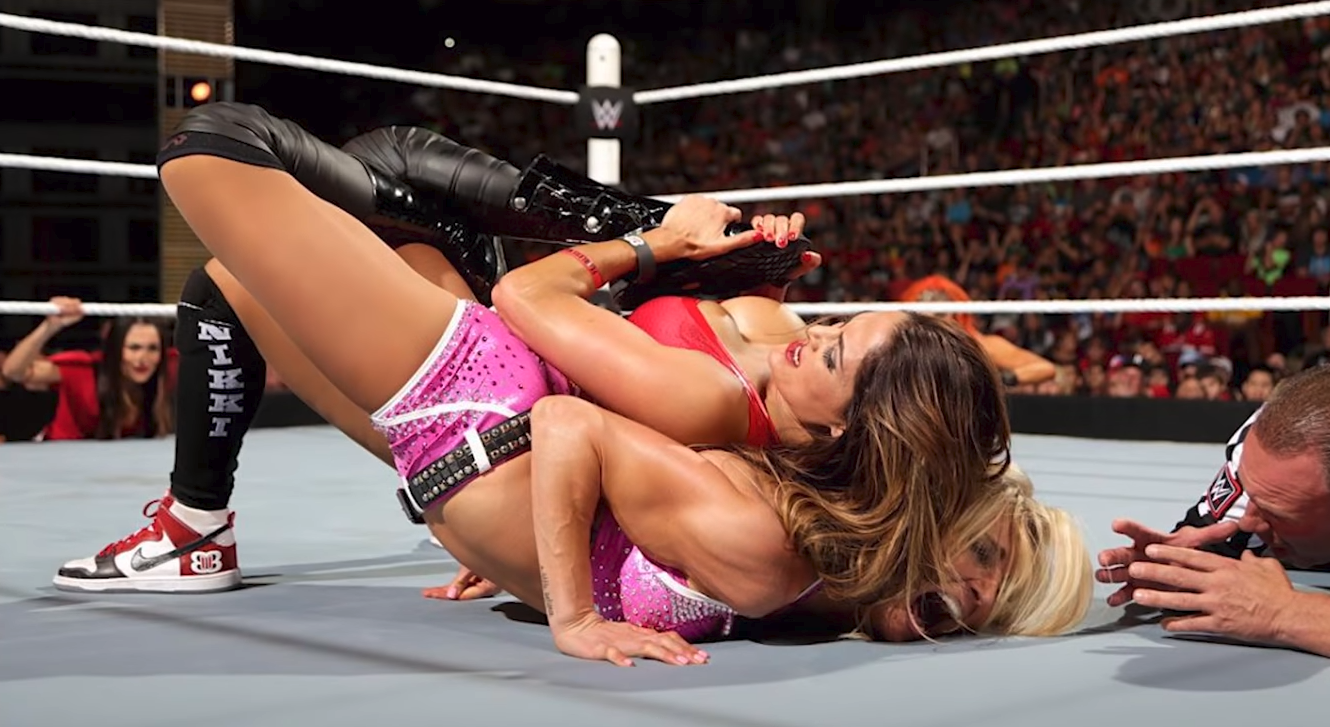 Bella went on to reveal more of her favorite footwear. For a workout, she rocks the Adidas Superstar or even a lightweight pair of Skechers. In the ring, don't be surprised to see Air Jordan 1s at the end of one of her famous drop kicks.  
"Sneakers are like having a nice watch or a nice purse. It just kind of defines who you are," Bella said. "I can totally tell someone's personality when I look down, and I mean down at the floor." 
She may have lost her title match to Ronda Rousey at WWE Evolution, but she looked damn good while brawling in a tricked-out pair of red-and-white Nikes. 
Truth be told, Bella looks good sporting anything from stilettos to bare feet. See the Instagram photos below for proof: 
https://www.instagram.com/p/Bk8JuPrnxU0
https://www.instagram.com/p/BllPUinHeqQ
https://www.instagram.com/p/BnHj-l4BSAK