These Nintendo-Themed Air Jordans Are a Retro Gamer's Dream Come True
And now for something completely different…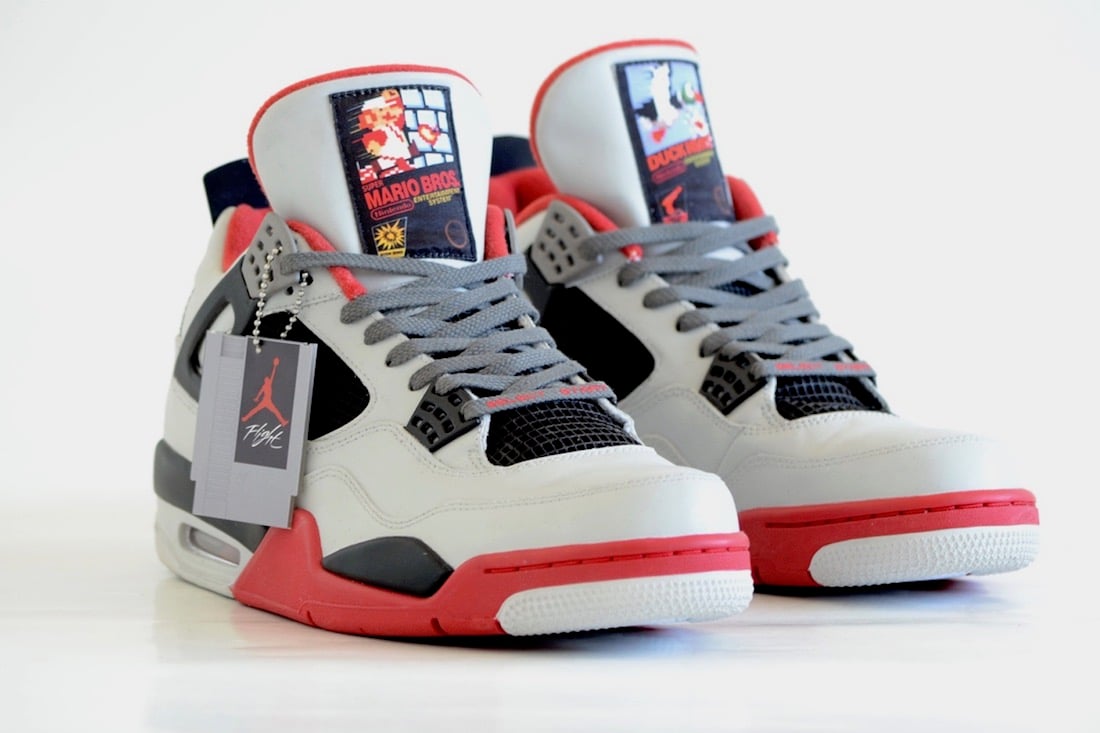 If you grew up obsessively playing Nintendo back in the day, a new sneaker drop from Freaker Sneaks should deliver a jolt of old-school nostalgia.
Freaker Sneaks has released a Nintendo-themed pair of Air Jordans, the Jordan "NES" IV, which reference both Super Mario and Duck Hunt.
The coolest part: the hind side of the shoes mimic the buttons of a Nintendo controller, and the bottom of the laces recreate the "select" and "start" pads.
Freaker Sneaks claims to have build 10 pairs, and they are available on its website.
They're a follow-up to a buzzy release from earlier this year, the Jordan "Super Nintendo" IV.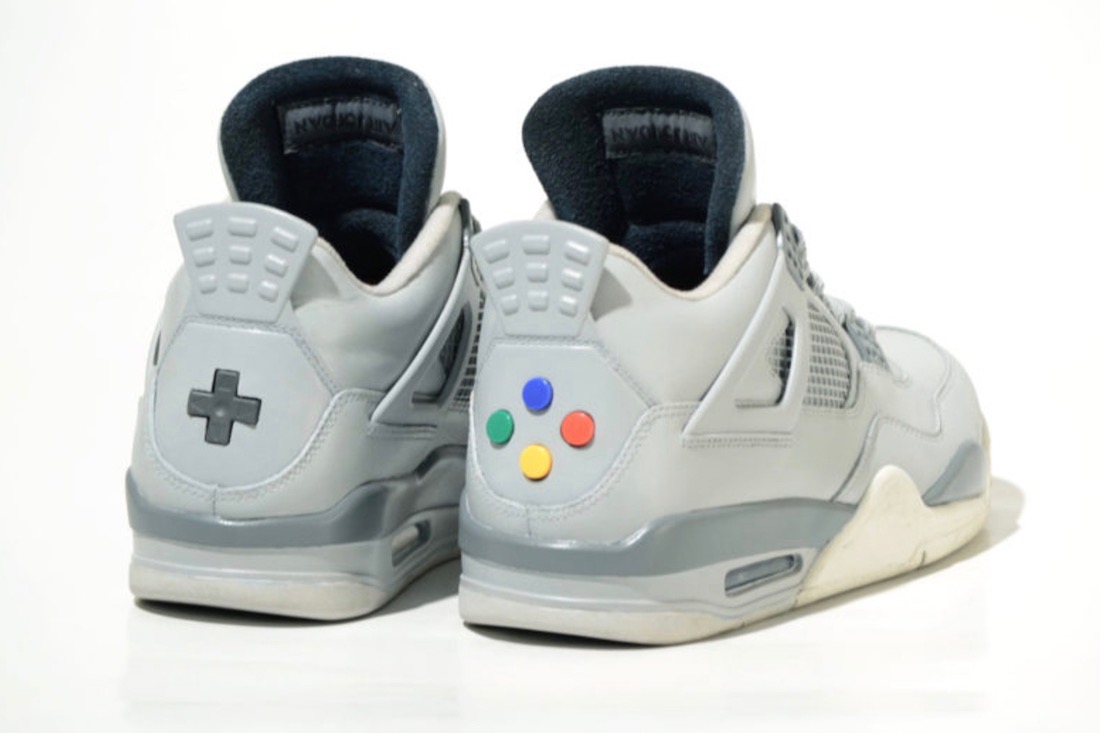 That option hewed closer to the look of the Nintendo controller that only '90s kids will remember—a grey and ivory colorway and blue, red, yellow and green buttons on the backside. 
You gotta admit, these are pretty fun.