Europe's First Underwater Restaurant Just Opened in Norway
Deep-sea dining.
(Photo: Snøhetta/Under)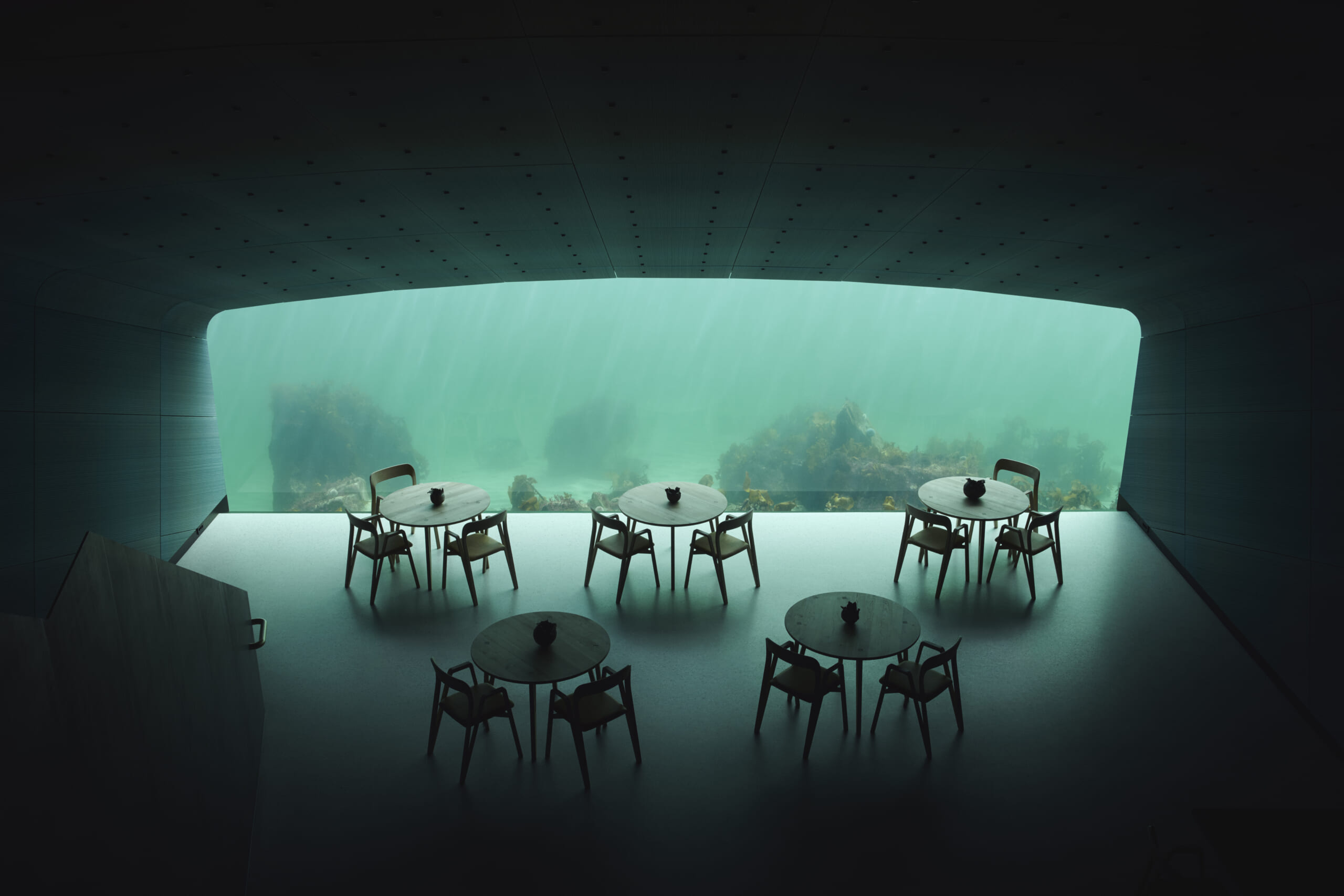 Submerged under the frigid waters of Norway's North Sea, Europe's first underwater restaurant, Under, is now open for business.
Located at the southernmost point of the Norwegian coastline in Lindesnes and designed by the Norwegian company Snøhetta, Under is located about 15 feet underwater and is held intact by 18-inch thick concrete walls built to withstand pressure and stormy waters.
Lindesnes is known for its extreme weather that goes from calm to stormy multiple times during the day, and the floor-to-ceiling windows in the 100-foot monolithic structure perfect for watching the changing waters. 
Inside the 40-person dining room, an expertly curated menu from Danish chef Nicolai Ellitsgaard combines ingredients like local lamb and sea cucumber for a dining experience that's unlike any other — but it's not cheap. An 18-course "immersion menu" will cost you NOK 2,250, or about $266.
"Upon arriving at the site, the visitor's impressions of the unruly outdoors quickly dissolve as they are ushered through into the hushed, oak-clad foyer. Here, rough wooden finishes and the sweet scent of timber transition into an elegant, oak staircase as one descends into the building," the design team says.
"Dark, raw steel railings with brass tube handrails lead downwards to a softer interior as the ceiling surface changes from oak to textile. The warm, welcoming atmosphere inside the restaurant instills a sense of awe and mystery."
But Under isn't just a restaurant–it's a marine research facility as well that is designed to essentially fuse with its environment throughout the years, acting as an artificial reef. 
"Under is a natural progression of our experimentation with boundaries," says Snøhetta Founder and Architect, Kjetil Trædal Thorsen. 
"As a new landmark for Southern Norway, Under proposes unexpected combinations of pronouns and prepositions, challenging what determines a person's physical placement in their environment.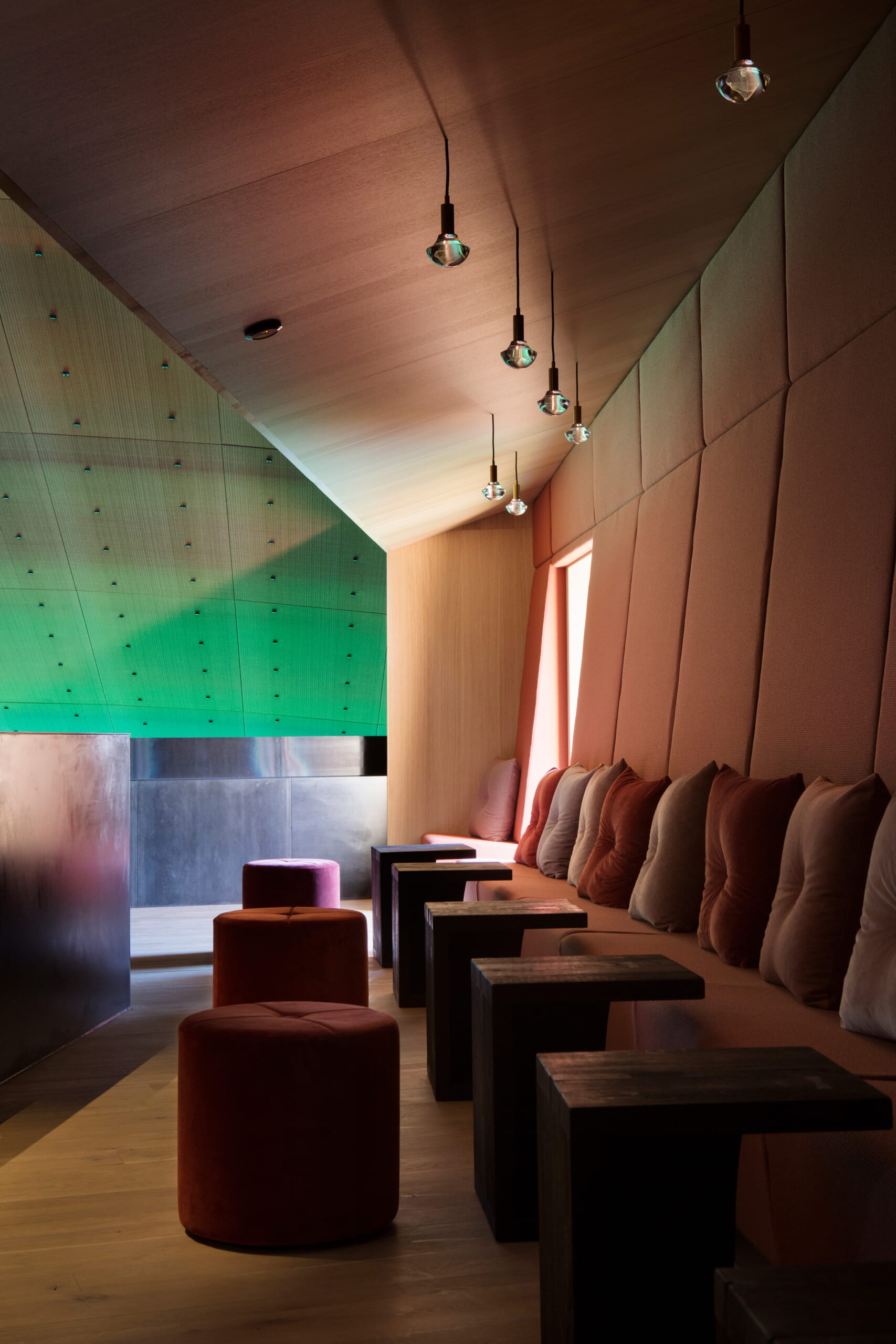 "In this building, you may find yourself under water, over the seabed, between land and sea. This will offer you new perspectives and ways of seeing the world, both beyond and beneath the waterline".
For now, Under is fully booked until the end of September with people flocking from around the world, but on April 1st, reservations for October will be made available so better act fast if you want to snag a table.