Will Staying 'Cozy' Be The Next Big Men's Fashion Trend?
According to the menswear designers at New York Fashion Week, it might be.
The things that fashion designers want you to wear can be…interesting. Yeah, let's go with that word: interesting. One minute, they want you to wear old-timey three-piece suits, other times they might want you in skirts. The latest oddball expression may be what's known as the #cozyboy style. 
On the first day of New York Fashion Week: Men's we saw several designers lavish attention on this comfy look that's been slouching down the runways. For some, like Carlos Garciavelez, it was oversized pants that pooled around the ankles. With wide legs and cut in soft, languid fabrics, Garciavelez's line-up is probably the closest you'll get to wearing pajamas to a dinner date.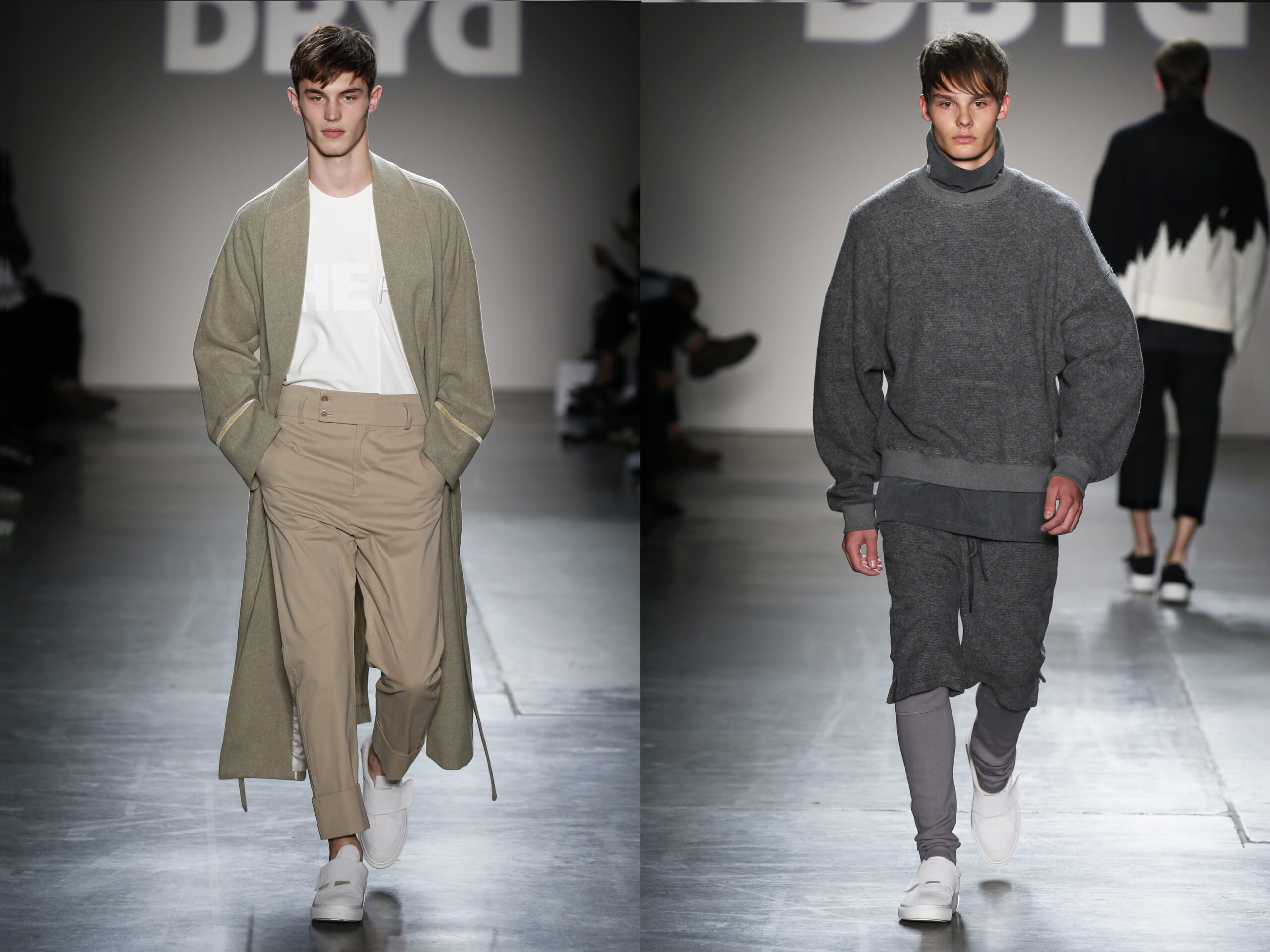 Over at Concept Korea, the DBYD brand kept the theme going with a line-up inspired by Spike Jonze's film HER. The brand sent down sweatpants, robe coats and a hell of a lot of knitwear. You know, the kind of stuff you wrap yourself up in when it's cold out and you don't want to leave the house. If you're looking for us, you'll find us swaddled like babies in mangers.
" tml-render-layout="inline
But it was Deveaux, the new made in America brand from the trio behind the New York menswear staple Carson Street, that elevated the cozy trend to One Percenter status. The company's lush range of monochromatic looks boasted luxe blazers, lamb skin coats and jackets with sumptuous fur shawl collars.
Lofted only five floors above Manhattan in Soho, the show itself was a slightly religious experience, but those impressively soft pieces? We know quite a few women who wouldn't mind copping a feel. 
Stay tuned throughout the week for more NYFW:M coverage.