Why Skinny Jeans Are Falling Out of Fashion
Menswear designers are making roomier pants–and we're totally OK with that.
Skinny jeans have long been among the most polarizing pants a man can wear. For years, designers have pushed slim denim and pants as the preferred silhouette, prizing it over roomier, straight legged fits. This season though, that ends.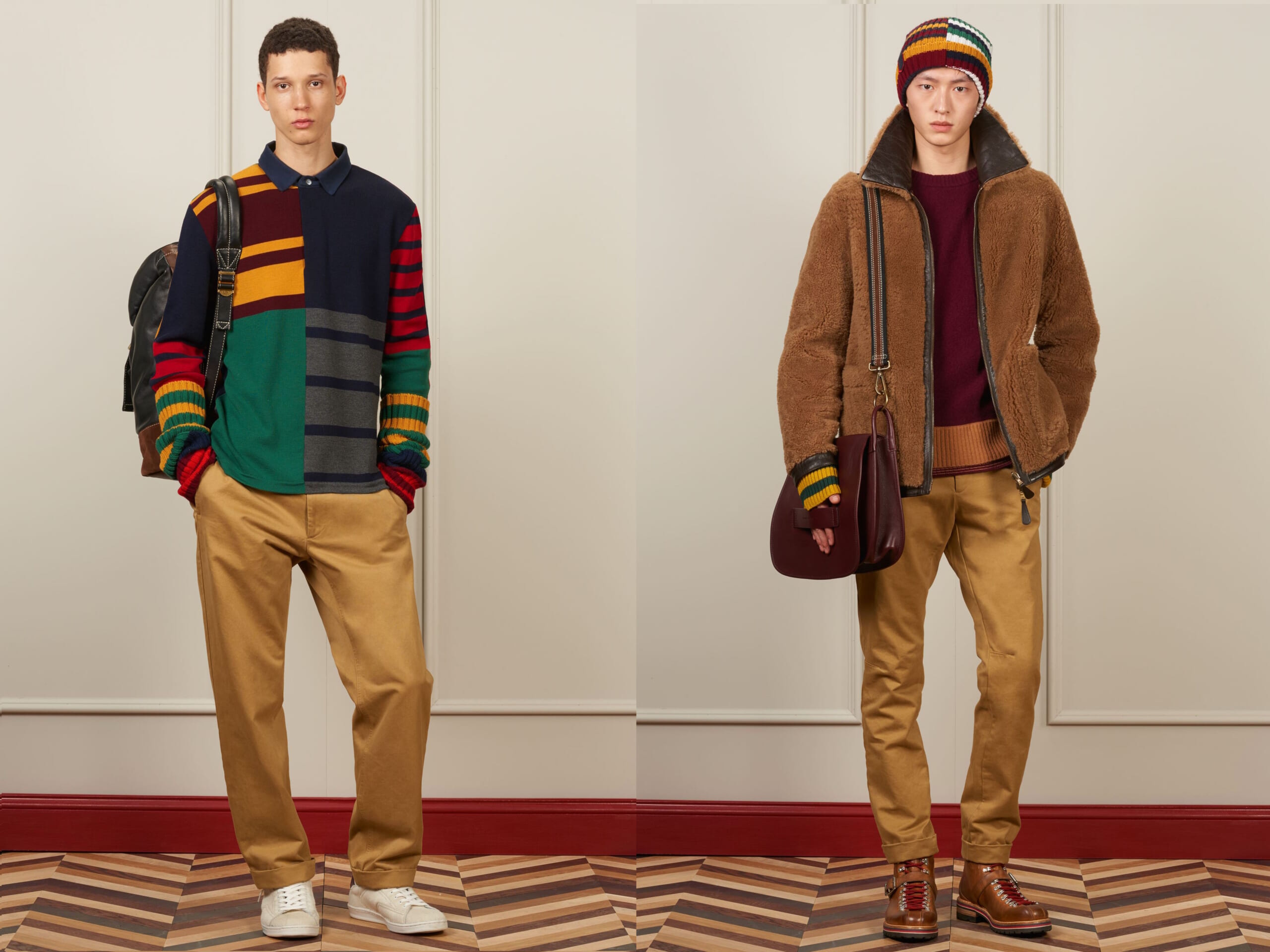 Maybe it's because of the medical emergencies associated with skinny pants, or the realization that they just don't fit everyone, but snug sightings were increasingly rare on Men's Fashion Week runways. 
In their place, we saw the resurgence of the wide-legged trouser. This relaxed shape sometimes pooled around the ankles like at Tommy Hilfiger (or any of the designers advocating the "cozy boy" style). In that iteration, the pants usually took on warn in vibes with wrinkles and creases, reminiscent of the cleanest hand me downs ever.
Wednesday night's closer Billy Reid likewise showed off wider proportioned pants rendered in tweeds and cashmere. The designer's refined, languid looks were hailed as one of the week's biggest successes. Paired with utility jackets of tweed, thick, teal roll necks and bomber jackets of caramel suede, Reid filled his latest range with hit after hit.
Elsewhere, designers like Michael Maccari of Perry Ellis opted for the tried and true straight legged fit. They didn't require as much fabric as the wider cuts, but were considerably more forgiving–and suddenly more fashionable–than its shunned skinny jean brethren. 
Stay tuned for our last day of NYFW:M coverage.