These Hiking Boots Come With a Built-In Whiskey Flask
Talk about a 12-Step Program.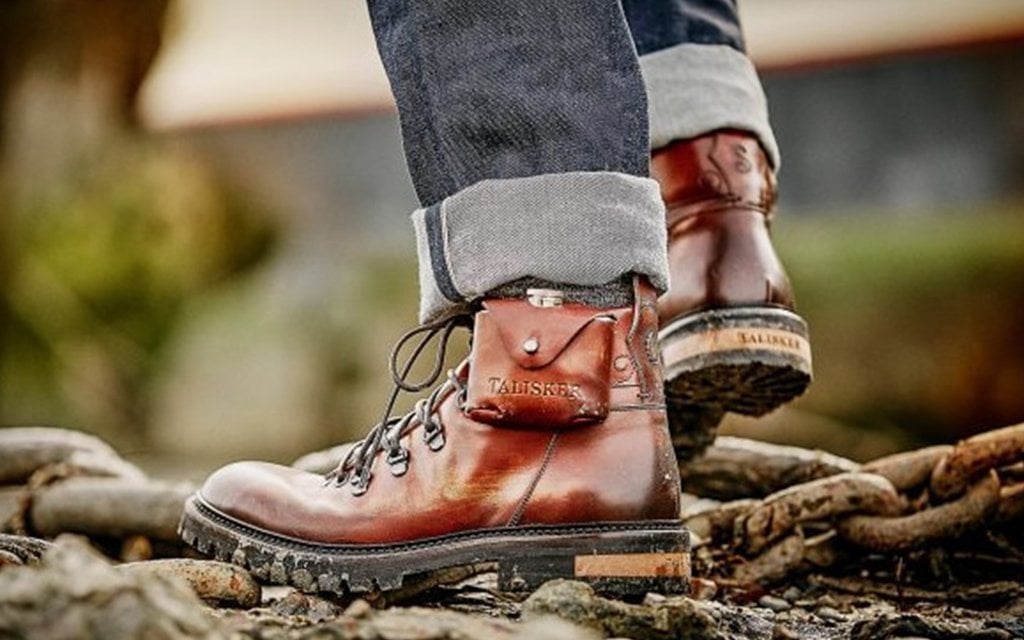 Two of the most sacred rites of masculinity—hiking and drinking whiskey—join forces with a new boot from Oliver Sweeney.
In collaboration with Scotch whisky distillery Talisker, the luxury shoemaker has made fine Italian leather hiking boots with a "uniquely positioned pocket" on the side, which can store a two-ounce stainless steel hipflask.
You won't have to look far to fill that flask. The boots come with a bottle of Talisker's signature 10-year-old Scotch, on the house.
Another standout feature is the sole, which features a piece of a cask used during the aging of the Talisker Scotch.
It doesn't get any manlier than that. But these stunt-y kicks dont' come cheap. The boozy boots goes for for about $710 a pair. But at least you can drink the pain away, right?