Olympic Athletes Star in New Agent Provocateur Lingerie Video
The scantily-clad clip celebrates "the beauty of the athletic body."
Agent Provocateur is celebrating the superhuman force of the female form with a striking new lingerie video and images of four Olympic athletes. 
Aimed at saluting the "femininity and the beauty of the athletic body", the luxury lingerie brand's new "Play to Win" campaign video features Olympic gymnast Georgia Mae-Fenton, pole vaulter Alysha Newman, professional climber Sasha Digiulian and track star Queen Harrison, all wearing pieces from the collection.
Check out the video above for the new campaign–photographed by Charlotte Wales and directed by Sarah Shotton–as well as the image highlights below.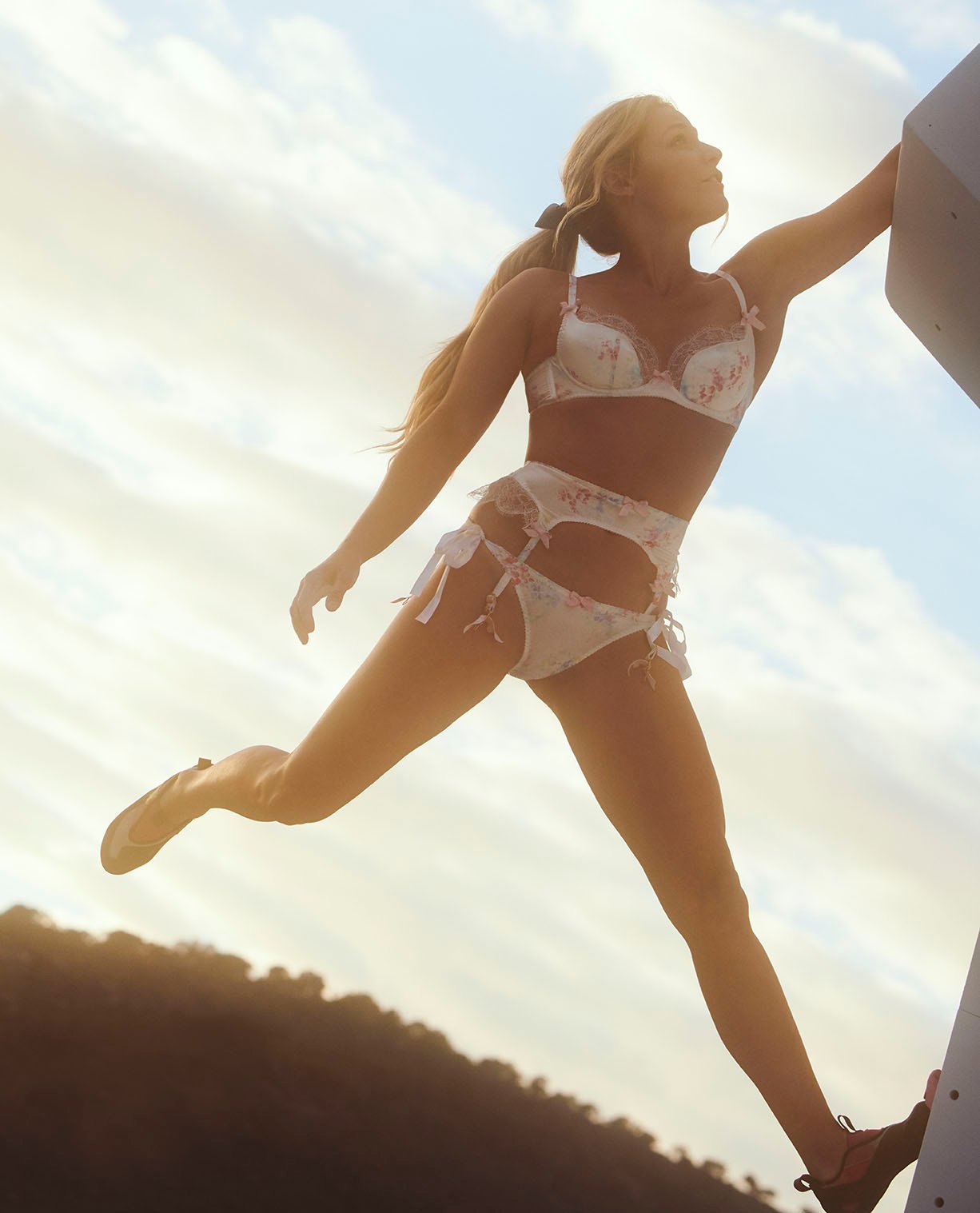 For more on Agent Provocateur, revisit Charli XCX's rodeo-themed lingerie campaign.