Omega Celebrates 50th Anniversary of 'On Her Majesty's Secret Service' With Special Edition Seamaster
The James Bond-inspired 42 mm Dive watch, limited to just 7,007 pieces, boasts a spiral-brushed gun barrel design with a 9mm bullet head in the center.
Omega
Since the character first wore one in 1995's GoldenEye, Omega and James Bond have gone together like martinis and olives. To acknowledge this, the venerable watchmaker is celebrating a Bond milestone—the 50th anniversary of the premiere of On Her Majesty's Secret Service, the 1969 James Bond classic starring George Lazenby in his only turn as 007.
The Omega Seamaster Diver 300M is a gorgeous 42 mm timepiece with a sleek design that directly evokes Bond movie imagery with some seriously old-school cool.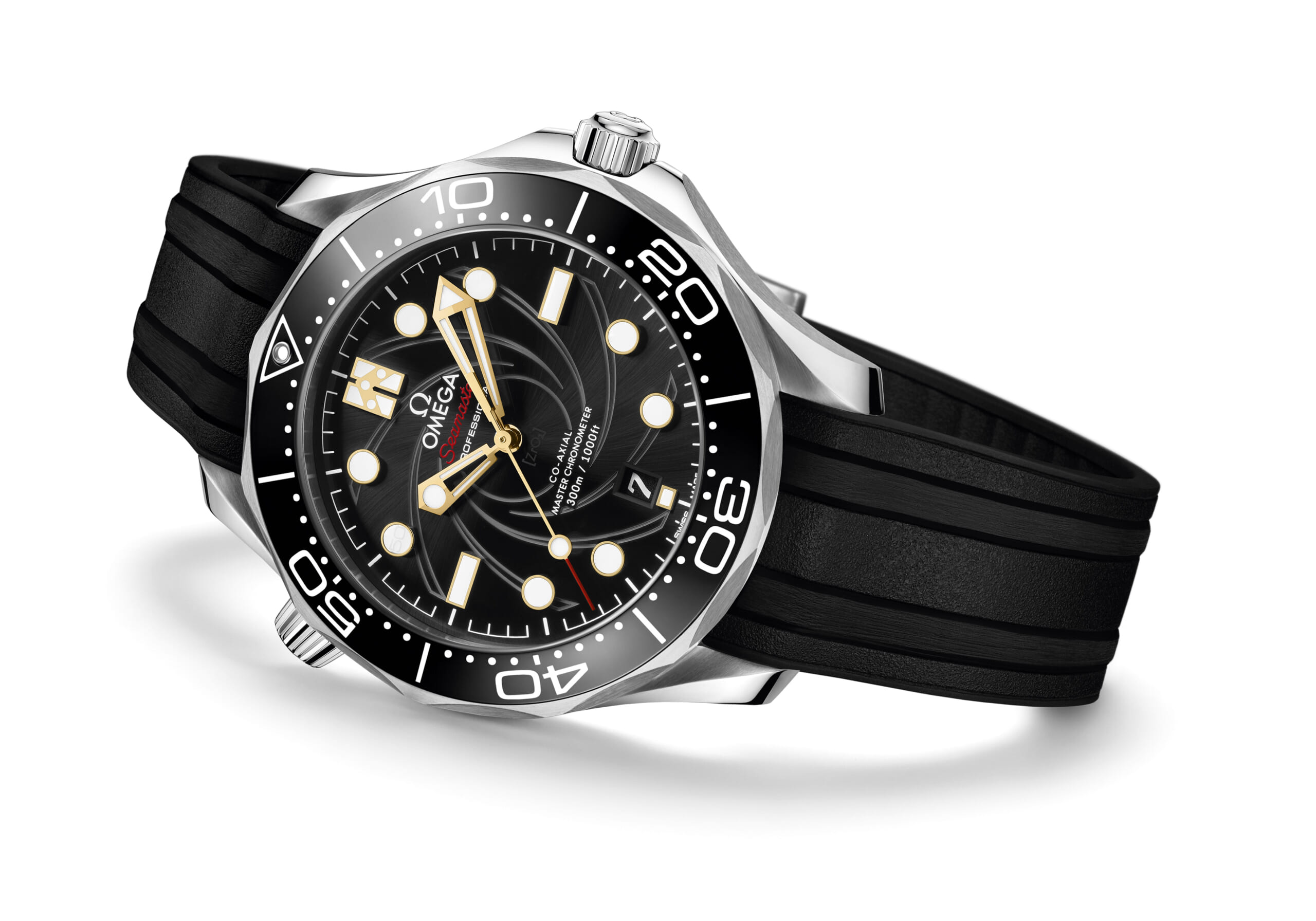 This Seamaster Diver comes on a black rubber strap and features a black PVD on black ceramic dial backed by a spiral-brushed gun barrel design—think of the gun barrel view of Bond in the opening credits of most of the movies—and it accents that with a 9mm bullet head at the center. 
A special touch for this unique Omega: there's an 18K gold plate engraved with each model's limited edition number on the side of the case.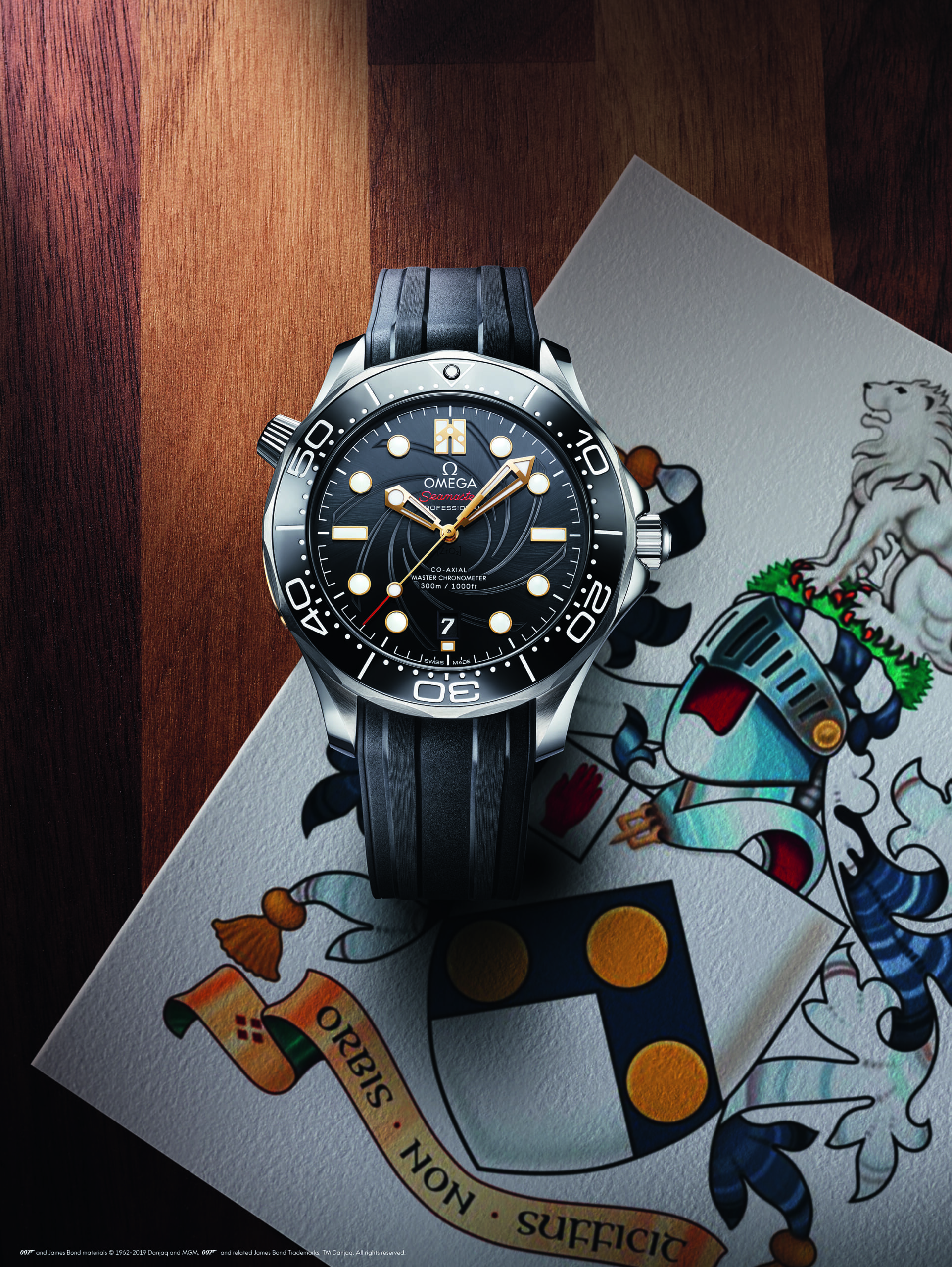 Omega's President and CEO is Raynald Aeschlimann. In a press release, he described this Seamaster as a "fitting tribute to a classic Bond film and one of cinema's most iconic characters." 
Aeschlimann also stated that this elegant watch is "full of surprises and sure to be extremely popular with collectors and fans of the character, due to its many Bond-related features."
No doubt he's right about that. 
The Omega Seamaster Diver 300M comes in an elegant black box inscribed with bullet head buttons and gun barrel patterns. Exact price and availability are still up in the air, but the watchmaker is only selling 7,007 pieces, so be ready to grab yours ASAP once it hits the market.