Take the Plunge With Omega's 'Deep Black' Planet Ocean Collection
These dark divers inspired by Jacques Cousteau can withstand pressures down to 2,000 feet.
Omega has long ruled the seas, having offered the first-ever commercially available diving watch back in 1931. Still, the Swiss watch giant's latest offering, the "Deep Black" Planet Ocean, is an impressive feat.
The cases and bezels on these watches, available in red, blue, black, or gold, are made entirely of ceramic. Even without the durability of metal, they can withstand intense ocean pressures down to 2,000 feet. 
The dark colorways evoke the visible spectrum of the deepest ocean depths. At 16 feet deep, the first color to disappear is red (Hence, the red option). At 900 feet deep, the last color visible to the naked eye is blue, so of course there's a blue watch, too. Both versions have been brushed for a matte effect that allows for stronger underwater visibility.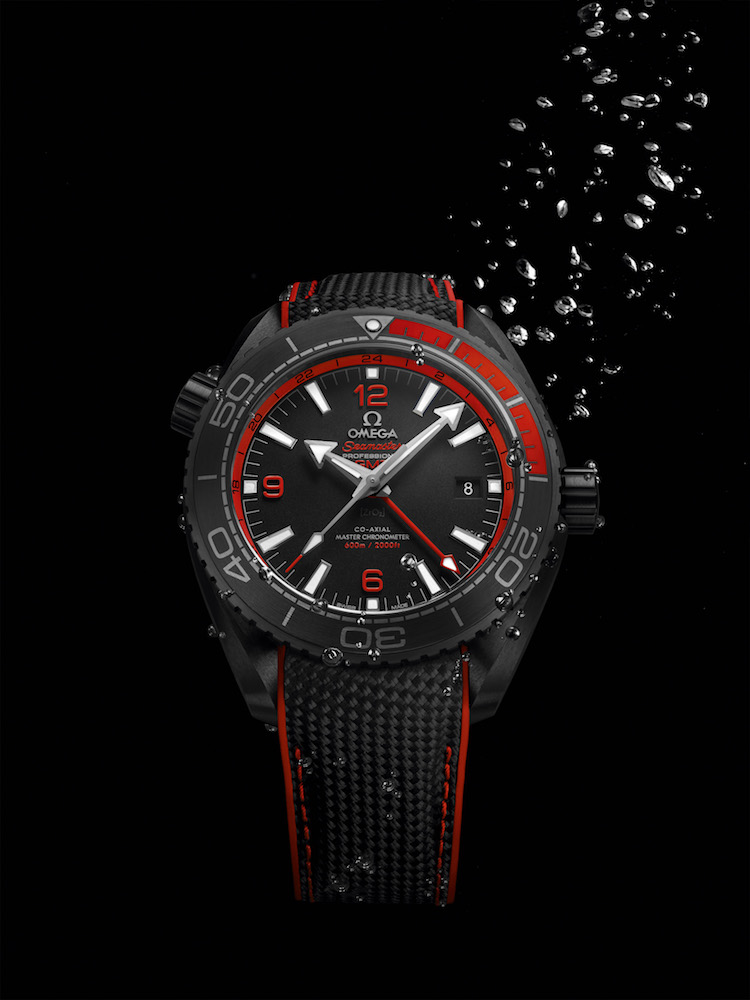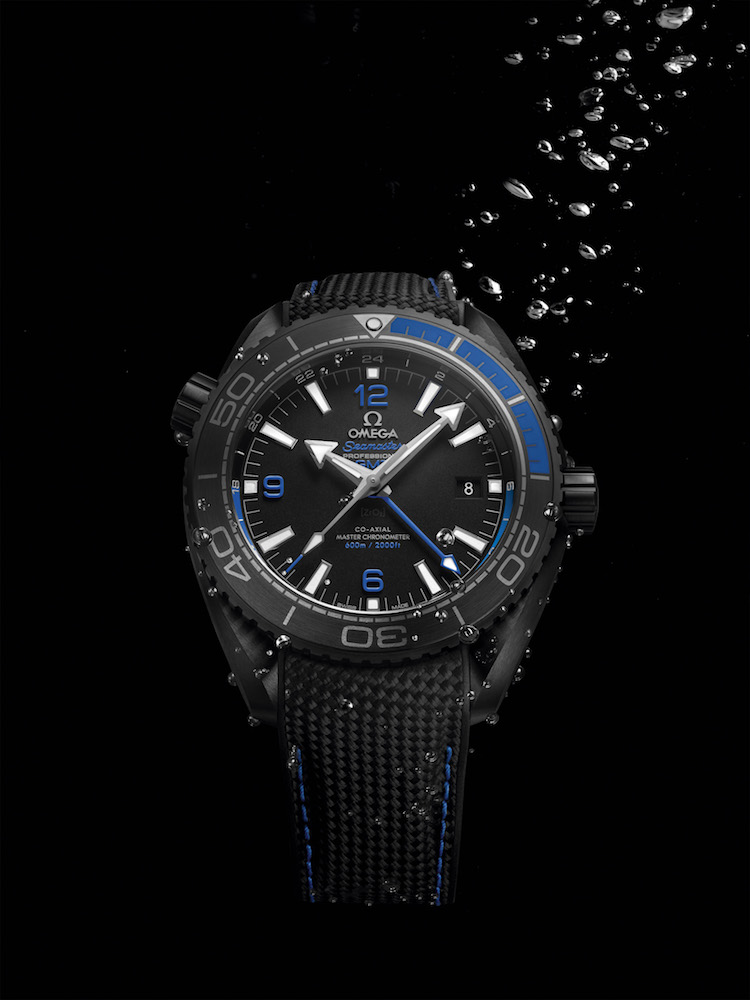 You can go completely incognito in the all-black choice or just stick around the ship deck with the leisurely gold option. Both of these options have been polished for a glossier, luxurious finish.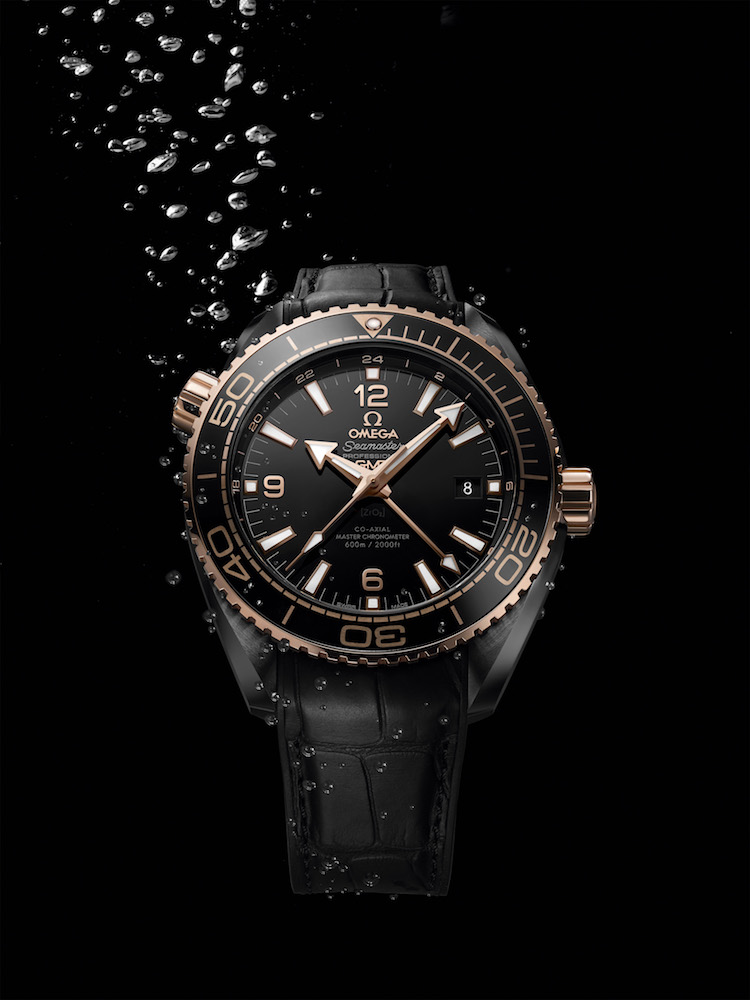 The chronometer bears a GMT ring on its dial while a diving scale has been fixed to the bezel.
Its sapphire crystal exhibition caseback is also a true rarity for diving watches.
The timepieces are wrapped up in a black rubber strap that gives off the impression of being made of fabric due to a contrasting stitching feature. The gold option comes in a stylish, water-resistant leather strap.
The "Deep Black" is an exciting continuation of the Planet Ocean collection, which first debuted in 2005 and pays homage to Omega-donning pioneers like William Beebe, Jacques Cousteau and Jacques Mayol.