Outfitted: Ben Robson
The 'Animal Kingdom' actor on his gritty new TNT drama and the one item every man should own.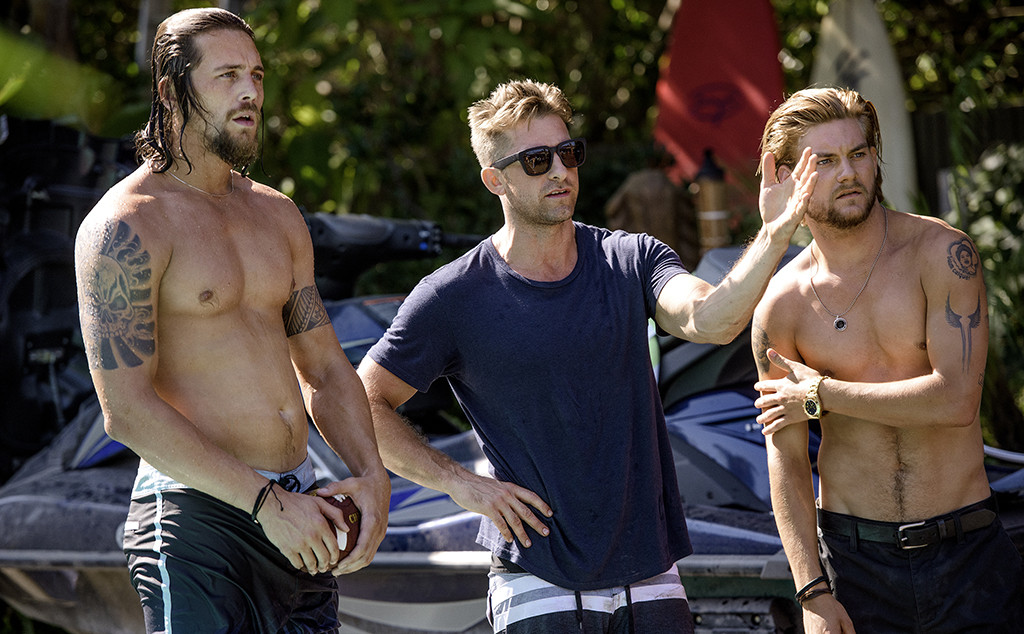 Not everyone can get away with playing a viking. You need to be rugged, bearded, aggressive, and an all-around BAMF. Luckily enough for Ben Robson, he fit in with all those qualities—and then some. 
After blindly shipping off to New York from London with a buddy and few bags in tow, Ben found his day-to-day life transitioning from sports at college to studying scripts and performance art. 
While he may not have had much recognition before traveling stateside, Robson quickly landed a big time role as Kalf on History Channel's Vikings. Fortunately, this Aaron-Taylor Johnson lookalike found it easy to embody the greatest travelers and explorers of our time. 
"It was obviously a very different time compared to how we live now," Ben tells Maxim. "We cherish life so much and the Vikings looked forward to a great death on the battlefield so they could be recognized by the gods and be sent to Valhalla—especially Odin. They became great warriors to give themselves the best opportunity to achieve this. That insight gave me a good place to start, and then the beard came later!"
His latest role has him transitioning from life as Norse Viking to the sandy SoCal beach vibes of Oceanside, California in Animal Kingdom. TNT's latest indie film-inspired crime drama follows 17-year old 'J' who finds himself living with the Cody family, a criminal clan led by Ellen Barkin. Ben takes on the character of Craig, the rambunctious middle child and most loyal who usually finds himself acting much more than thinking. 
"Craig is an adrenaline junky that's always looking for that next fix or high," Ben said of his character. "I trained with motocross bikes in the Mojave desert in California with the stunt coordinators on the show. I would push myself to take on bigger steeper hills and do them faster and faster each time to recreate that rush which Craig lives for. To play such an uninhibited character has been really freeing for me both personally and in my work."
Find out if Ben's switch from swords and shields to surf swells and board shorts suits him well when Animal Kingdom premieres June 14th on TNT.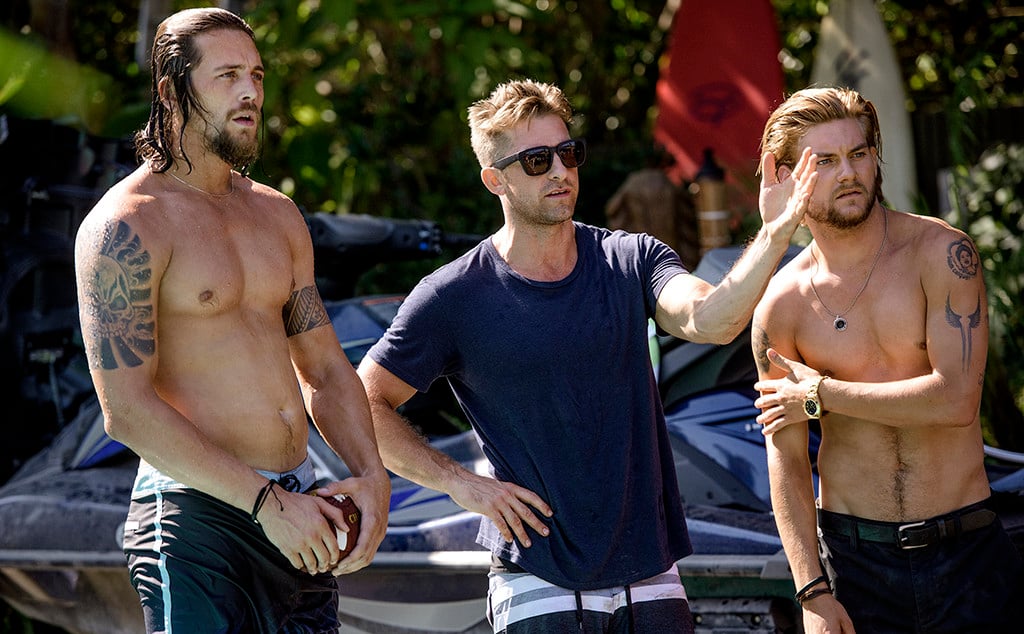 Robson spoke with Maxim about surviving a zombie apocalypse, owning a good watch, and what's next. 
What is one movie that really enjoy but your friends always make fun of you for?
It's been a while, but I used to have Finding Nemo constantly on repeat in my room during my first year at university. If I didn't have the movie on, my TV had an aquarium setting with Nemo and all his mates swimming around that was on all day and night.
What would be your weapon of choice in a zombie apocalypse?
Well not very long if we are going by the old Call of Duty standards. I think my friend and I managed to pass six stages. I chose the worst guns that constantly ran out of ammo while I was trying to save my buddy! I'm pretty sure that I tried every weapon in the game to survive and failed horribly. So maybe I'd choose a bomb or explosives. Or maybe I could train with Call of Duty until I felt like I was ready to try something a little smaller!
What is the one item that every guy must have in his wardrobe?
A great watch. I think it says a lot about who is wearing it. I like the history behind watches, there's just something about holding time on your wrist that says a lot more than checking your smartphone.
You're on a 10 hour flight—who do you want sitting next to you and why?
Winston Churchill. They don't really breed men like that anymore. I would be fascinated to hear his outlook on life first hand over a couple of drinks. Not sure he'd appreciate a ten hour flight with no cigars though.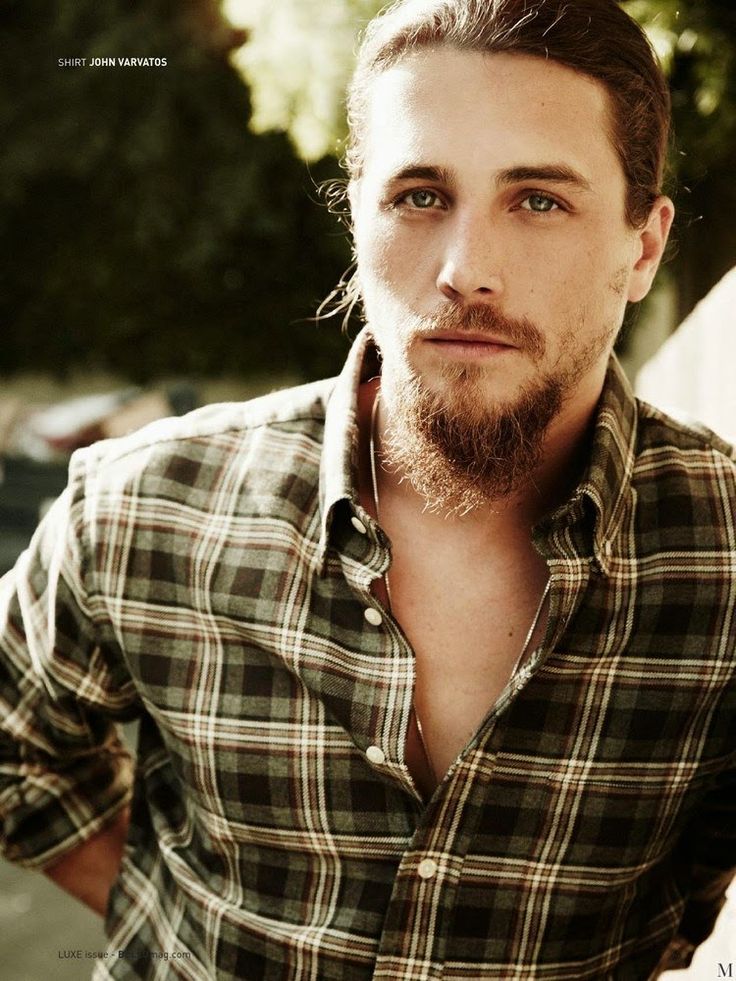 Your about to get into a fight – what song comes on as part of your personal soundtrack?
Probably 'Smack My Bitch Up' – Prodigy.
What's one thing a guy should never do when he's out with a woman?
Start chatting up another one!
What're two things that you don't know how to do that you probably should know how to do?
Skateboarding and working out percentages. Which has been a struggle when sorting the tip at the end of a bill in the states!
What's next for you?
Hopefully work on more great material and interesting characters, and later down the line, I would like to get behind the camera at some point. 
Need some lifestyle inspiration? Check out all our other 'Outfitted' columns here.