Outfitted: Harry Shum Jr.
He can dance, act, sing, and is slowly taking Hollywood by storm.
For Harry Shum Jr., a path in the entertainment industry meant finally overcoming his social inadequacies. As a shy kid, the Costa Rica native used opportunities in drama classes he took growing up to unleash a part of him that he never knew existed. 
"I guess you could call it an avenue to meet friends," he told Maxim. "We did a '50s musical once and were required to learn how to swing dance. I was stiff as a board learning it but knew it was something I wanted to pursue. Also, it's easier to dance my way into a girl's heart."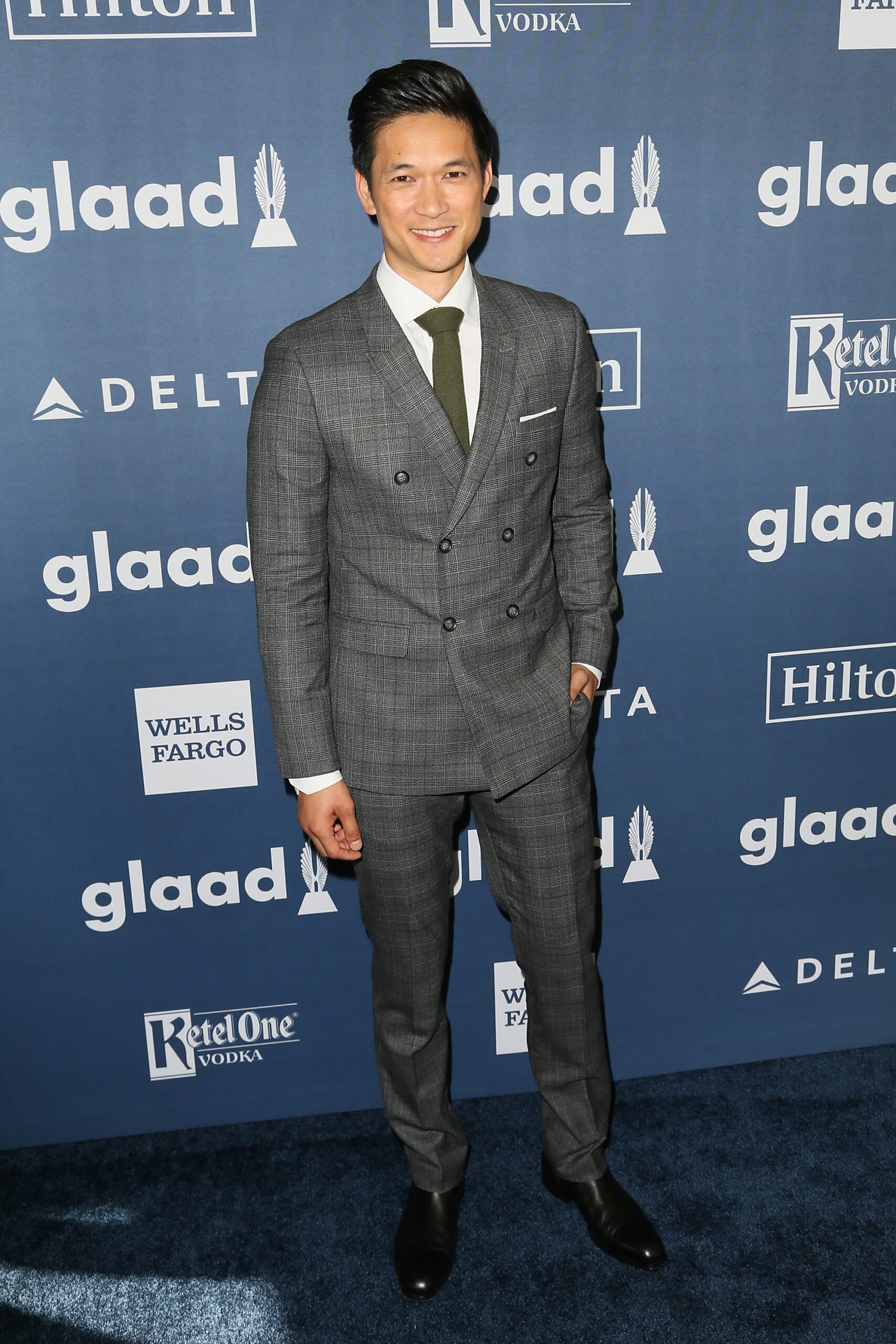 After relocating to the California hills, Harry soon landed his first job as a music video freestyle dancer for twin male artists, Back II Back. And while you may recognize the extremely talented dancer/choreographer from films like Stomp the Yard and the Step Up franchise, it was an opportunity on Fox's hit series Glee that provided him with the opportunity to showcase way more than his dance ability. 
"At that point [of being cast], I had been dancing professionally for many years and realized that I wanted to express myself in different forms," he told Maxim. "We really did everything on that show and considered it a boot camp of sorts for what was to come."
Now, his latest role has transported him into the fantasy realm with Freeform's novel-inspired series, Shadowhunters. Though failing to find a real life magical creature to feed him some inspiration, the 33-year old read up on the history of his warlock character, Magnus Bane, in order to be up-to-speed while still giving it a little Shum Jr. flare. 
"He's an immortal half demon/half human, and can conjure up bad-ass magic with a snap of his fingers," he said of his Shadowhunters character. "What I really love about him is how his integrity has stayed intact for centuries. He has the power to be careless since he is immortal but chooses compassion over others while still maintaining his dark side."
Harry has plenty more opportunities to show that dark side, as Shadowhunters was recently picked up for a second season. Start catching up right now.
https://www.youtube.com/watch?v=hNm_OXaNYKs
The Shadowhunters star spoke with Maxim about his favorite item of clothing, going on a first date, and what's next. 
What's your favorite curse word to use?
Fuck. So many different emotions behind it but it expels a hint of euphoria every time the word leaves your mouth.
Do you have a favorite item of clothing that you wear often?
A v-neck t-shirt. First time I put one on, it made me realize that I needed to start working out. And I haven't stopped since.
What is one item that every guy must have in his wardrobe?
Stretchy jeans. Whether you move a lot or not, your jewels will thank you.
Where's a spot you think a guy should take a girl on a first date?
A museum. It'll test you on how you can make a semi-boring date spot into something fun. It'll also tell you if she can make lemons into lemonade.
If you ever have a free afternoon, what do you usually find yourself doing?
I usually take about two hours trying to figure out what to do, then when I realize there's too much traffic, I end up catching up on my TV shows. I bought a stationary bike so watching House of Cards and burning several hundred calories makes me feel less guilty.
What's one thing a guy should never do when he's out with a woman?
Tell her that she's cute. You say she's either beautiful or don't say anything at all.
What're you looking forward to doing in the near future?
Choosing roles that make me feel uncomfortable so I can continue growing as an actor and a human being. God, I sound so actor-y, but honestly, it's pretty cool to give back and inspire other young folks to follow their passion the same way I looked at other performers when I was young. For that, I'm lucky to do what I do. Hopefully the more people realize that themselves and follow their gut.  
Need some lifestyle inspiration? Check out all our other 'Outfitted' columns here.