Outfitted: Jack Reynor
The rising actor talks working on 'Glassland,' his favorite shoes to wear, and the possibility of portraying a young Han Solo.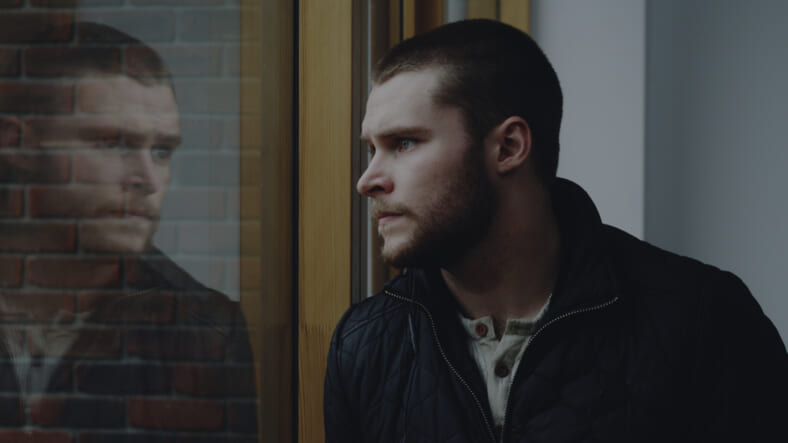 For Jack Reynor, the idea of acting was 'do or die.' The 24-year old quickly devised a plan to make it in Hollywood by having no other plan at all. "I thought the best way of getting to the place I needed to be was to give myself no other options," he told Maxim. "That's probably quite naive but thankfully it's all worked out." 
With his passion for the craft blossoming at the ripe age of four, the Ireland native continued to pay close attention to the industry, watching a variety of movies repeatedly to prepare for when his own name would one day be rolling in the on-screen credits. By 2010, Reynor's dream became a reality, and he plans on staying in the business for a long, long time. "You need to diversify your choices, and my favorite thing to do is go from one extreme to another," he said in regard to an actor's body of work. "A tiny micro budget indie versus a big studio film and vice versa. I'd hate to do the same thing again and again when I have such a great opportunity to be different people (or animals, in the case of The Jungle Book)."
Following the completion of the fourth Transformers installment, Jack headed back to Ireland and stumbled upon the 'Galway Film Festival' winner, Glassland, a project he considers near and dear to his heart. The film, which follows John (Jack Reynor) and his alcoholic mother (Toni Collette) as they struggle to make ends meat in a south Dublin social housing suburb. Once things take a turn for the worse, John resorts to criminal activity and is forced to make decisions that may alter his family, and his own life, forever. 
"It wasn't so much that I need to prepare for the role, but more about establishing how I would get out of the character's mentality once I'd finished," he said his take on John. "I think a lot of the context of that character was already inside me, it was just a question of drawing it out and having Ger Barrett give it some direction."
With plenty of praise surrounding Glassland's festival screenings, including a 'Special Jury Award for Acting' specifically for Jack, it's clear that there's plenty more to come for Hollywood's next big star… including a potential role as a young Han Solo? "Ha, that's cheeky. Let's wait and see if it happens."
Jack told Maxim all about the shoes every guy must own, what he does with his free time, and the biggest thing left on his bucket list.
My favorite curse word is probably 'c*nt.' It's so expressive. Have a listen to Ray Winstone saying it and you'll understand.
I had a Yankees baseball cap which was blue with a white peak, and I loved it. I gave it to Lenny Abrahamson on our first day of shooting What Richard Did and I think he wore it every day until it fell off him. It looked better on him than it did on me. He wore it with honor.
If I have any down time, I'm usually playing Xbox or watching really shit TV. I love shit TV.
I think a pair of Nike AirMax are must have. I must've had at least 10 pairs over the years.
I really want to race at Le Mans. That's the biggest thing on my bucket list.
I've had the good fortune to work with a lot of great actors already, but I'd really love to do a film with John Hurt.
Need some style inspiration? Check out all our other 'Outfitted' columns here.