Owners of This Limited Edition Panerai Watch Get To Wear It While Diving With Whales
15 lucky buyers will be invited to wear it while diving with actual whales in French Polynesia.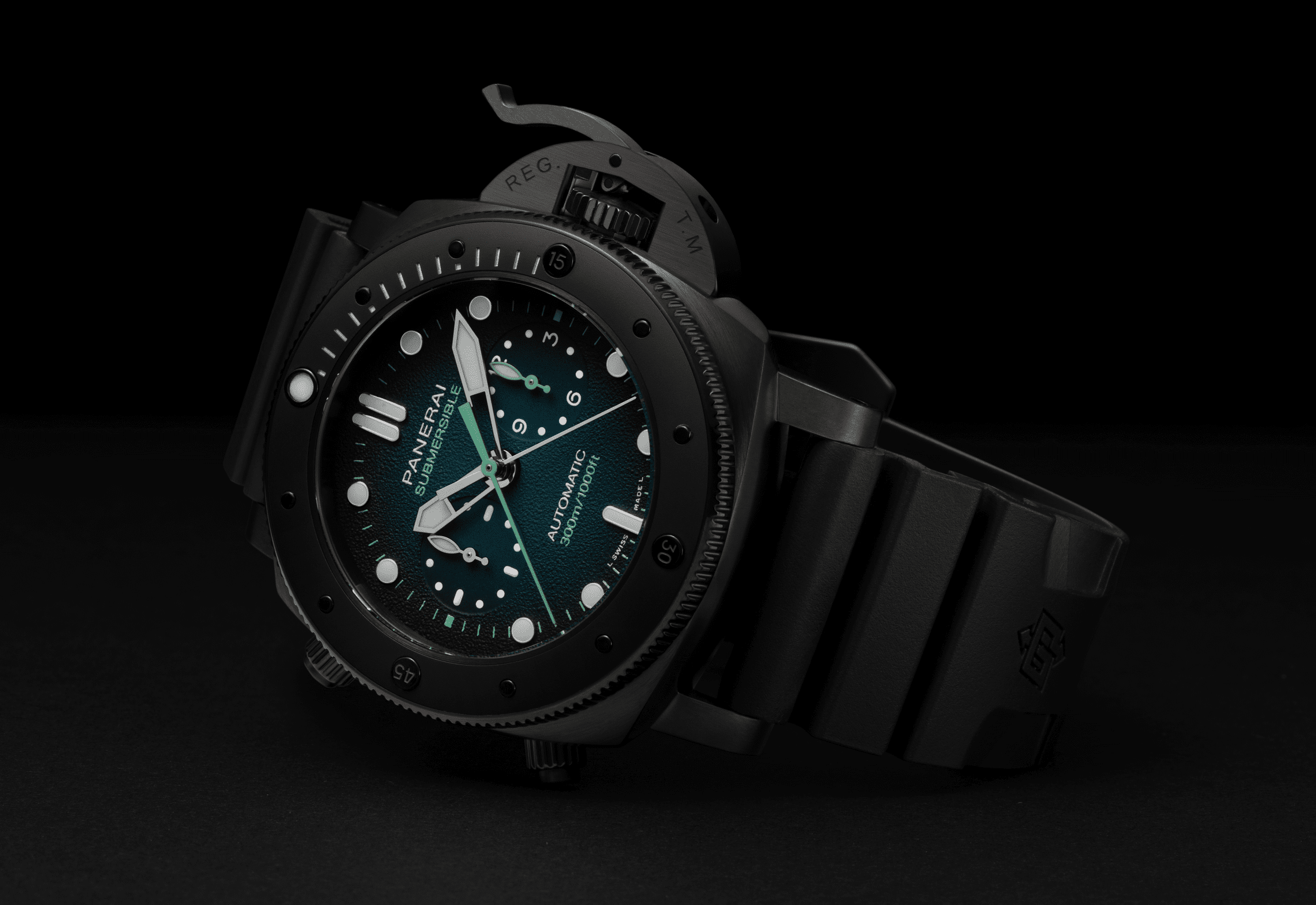 Luxury Italian watch brand Officine Panerai, prized for its storied military heritage having equipped Italy's original equivalent of the Navy SEALs, knows a thing or two about diving. 
And their latest limited edition design, just unveiled at the SIHH watch fair in Switzerland, proves it's not afraid to go deep – 15 lucky buyers of one special version will get to wear it while diving with actual whales in French Polynesia.
The Luminor Submersible Chrono Guillaume Néry Edition, a version of Panerai's most rugged dive watch, is inspired by a French freediving  (i.e. without breathing apparatus) champion world famous for his records and his amazing underwater photography. 
Only 15 examples of a blacked-out version of the 47mm titanium beauty, which also comes in blue, will be produced for collectors worldwide.
Designed to glow in the dark even in the deepest waters, the back of the watch is engraved with Nery's signature and an image of him in the midst of his greatest achievement, diving 413 feet with a single breath. The luxe chronograph features a ceramic rotating bezel and a tactical rubber dive strap.
Waterproof to 1,000 ft., it'll be the perfect companion on your whale diving adventure, led by Néry himself, for the elite buyers of the DLC-coated blacked-out version, which runs a cool $38,900.