Nike's Light-Up PlayStation Sneakers Are a Gamer's Dream Come True
Out of this world.
For his second sneaker with Nike, NBA baller Paul George went all-out.
An avid gamer when he's not playing with the Oklahoma City Thunder, George has debuted a full-on PlayStation-inspired sneaker, called the PG2 "Playstation."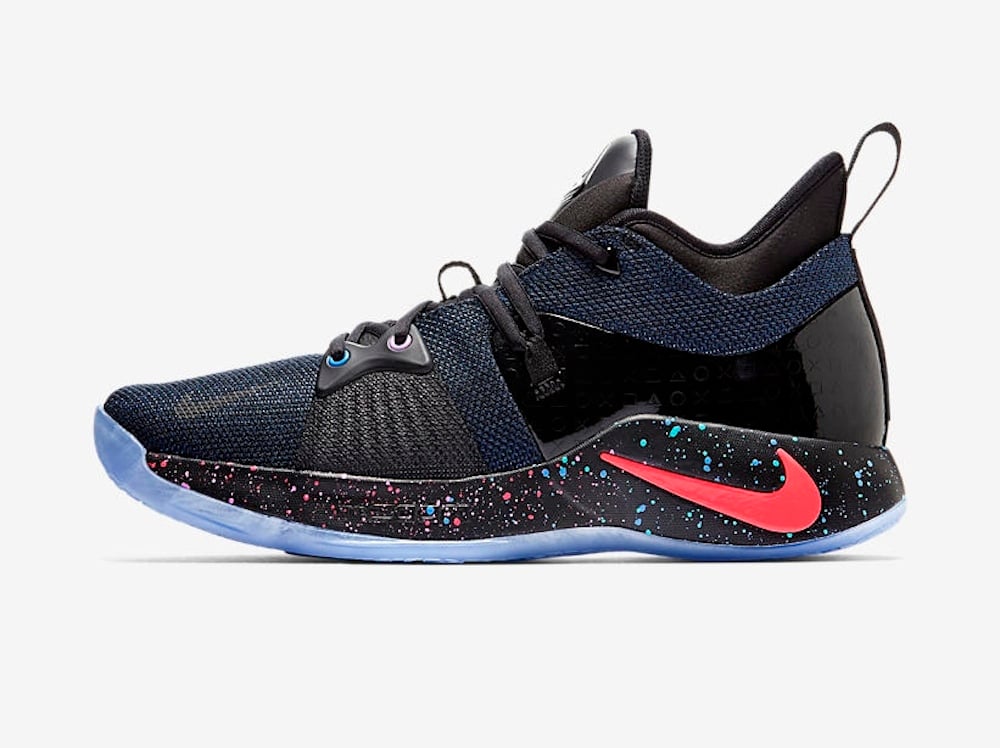 A bold follow-up to the PG1, the aesthetic of these PG2 kicks have a lot more in common with retro PlayStation controllers than they do anything related to basketball.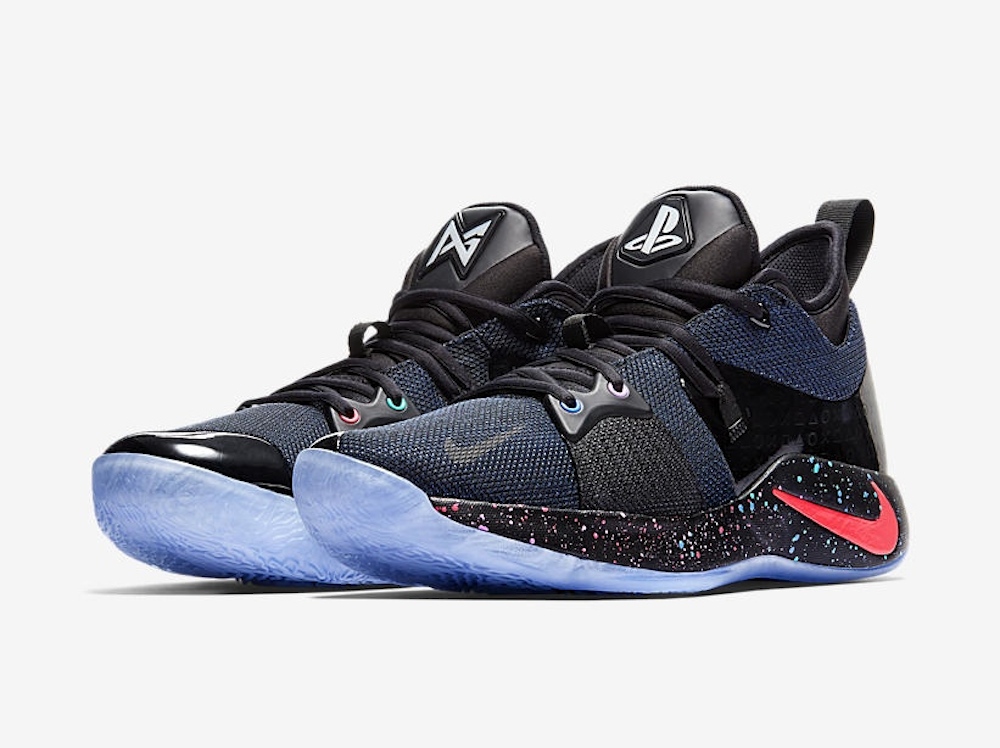 The highlight, literally, is the tongues, which feature light-up PlayStation and PG logos. They can be powered on an off and can even "pulse" and vibrate, which is made possible by LED lights backed by lithium batteries.
The gaming references are everywhere: on the PlayStation Galaxy-inspired midsoles and sock liners, patent leather detailing bearing PlayStation symbols, PlayStation-colored eyelets (green, blue, pink and purple) and a mock PSN voucher code on the back.
Why Paul George wanted these may confuse fans, but Nike insists PlayStation is a way of life for the hoops star. 
"To Paul George, PlayStation isn't a video gaming console, it's a vortex to another battleground of endless opponents," the company wrote in a product description.
"Wired different than most, his competitive nature allows him to take control of a game's biggest moments, simulating things only he can do in real life."
Available for a limited time only, the PG2 "Playstation" sneakers will be available worldwide February 10th for $110.