Persol Updates Signature Folding Shades With Acetate & Metal Model
The iconic eyewear brand plays off the classic 714 with a new lineup of folding frames featuring acetate and metal.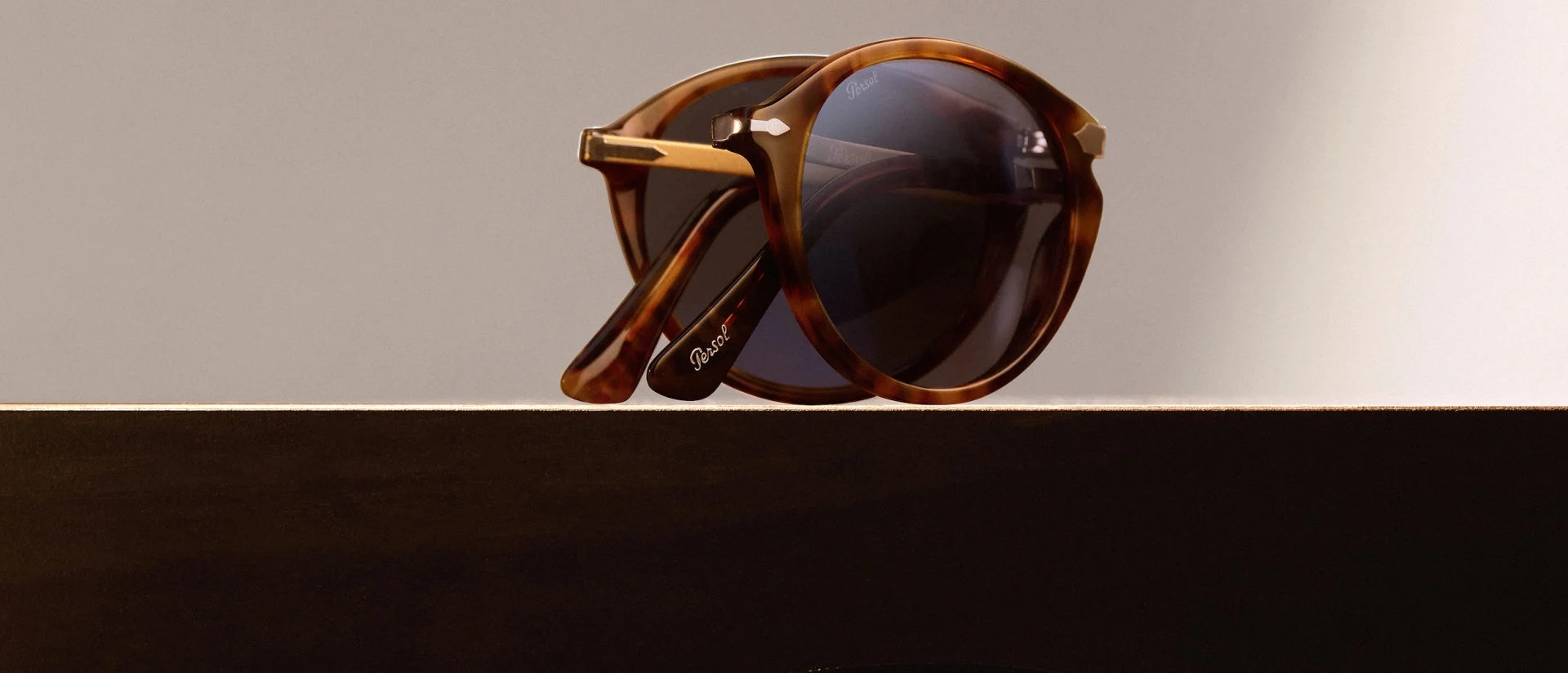 When the building blocks you start with are already both sturdy and yet iconic and stylish, charting a new way forward is as easy as looking to your heritage and history: That's what legendary eyewear brand Persol has done with its new lineup of folding sunglasses.
Just like the Persol 714 before it — the style worn impeccably by Steve McQueen and a range of style gods over the years — the new Persol PO3274S carries on the eyewear brand's storied history of innovative design.
The 714 was, of course, the primary inspiration for the new run of shades, which blends metal and acetate in the foldable frame for the first time in Persol's history.
The new offering is more classic than, say, Persol's recent shades as seen in The Batman, but no less of the moment.
The design itself is new — as well as patented for an extra level of secrecy and design superiority. It's all befittingof a brand that turned into a style move of choice for one of the 20th century's most notable icons (yes, that's Mr. McQueen once again).
The Persol PO3274S's is craftsmanship at its best, using 10 additional steps beyond Persol's normally meticulous process. The design itself changes up the folding system, with the hinge moving from the outside of the frame to the inside, as opposed to from the top-down.
The change still results in a compact pair of sunglasses to store and wear on the go — while looking ultra-stylish (to say the least).
The new collection comes in a range of characteristic Persol colors, including a handsome blend of Caffe frames with Light Blue lenses, not to mention the super-sleek pairing of black frames and green lenses.
Better still, you can select from standard or polarized lenses to really up the ante (we suggest polarized frames for an added dash of sun protection this season).
The design harnesses all the requisite hallmarks of the Persol brand, from standout craftsmanship to innovative materials and a compact design you'll find duplicated, never done perfectly.
Perhaps most ideal of all is the price point: Despite all the bells and whistles on display here, the latest distinctive folding frame from the eyewear masters at Persol starts at $408. That's an agreeable price to pay for legendary style you can make all your own.